Two days after Christmas, Tommy Caldwell and Kevin Jorgeson set out to do something no one has ever done before. They're trying to climb a smooth, sheer granite slab more than a half-mile high in California's Yosemite National Park called the Dawn Wall — without gear, using only their hands and feet.
Dawn Wall is the most forbidding challenge on the famous El Capitan mountain, and while it has been conquered using assistance, it has never been "free-climbed," as mountaineers call an assistance-free ascent. "If they can pull this off, it will be the hardest rock climb ever done and set a standard so high that it will most likely not be done again for decades," said Tom Evans, who has climbed El Capitan five times and is photographing the climb on his blog.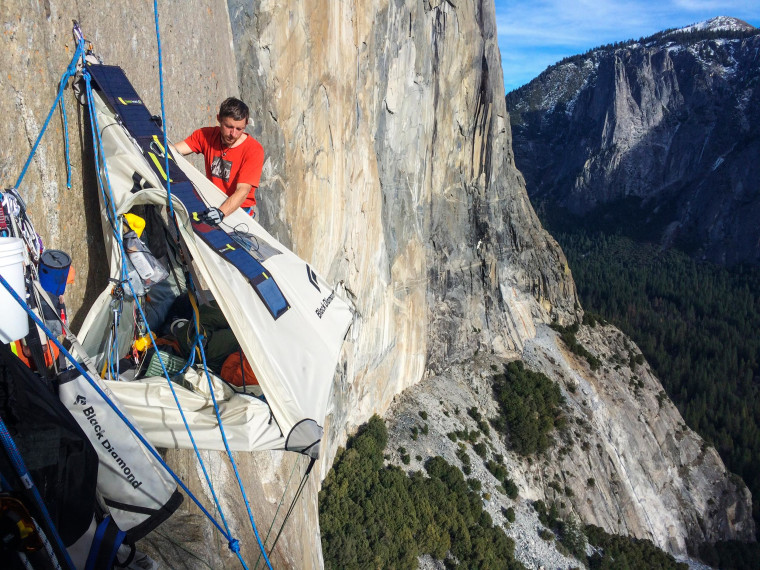 It's considered the hardest, longest rock climb in the world, and "it goes where climbers have never dared to go," Evans told NBC Bay Area.
Caldwell, 36, of Estes Park, Colorado, and Jorgeson, 30, of Santa Rosa, California, are making the ascent in winter because their fingertips sweat less in colder weather, making it slightly easier to grasp razor-thin — and razor-sharp — edges of rock with their bare hands.
Other than ropes to brace against falls, their hands and feet are the only tools they have — something Caldwell acknowledged must seem "absurd" in a video for a documentary about Yosemite climbers made by Sender Films.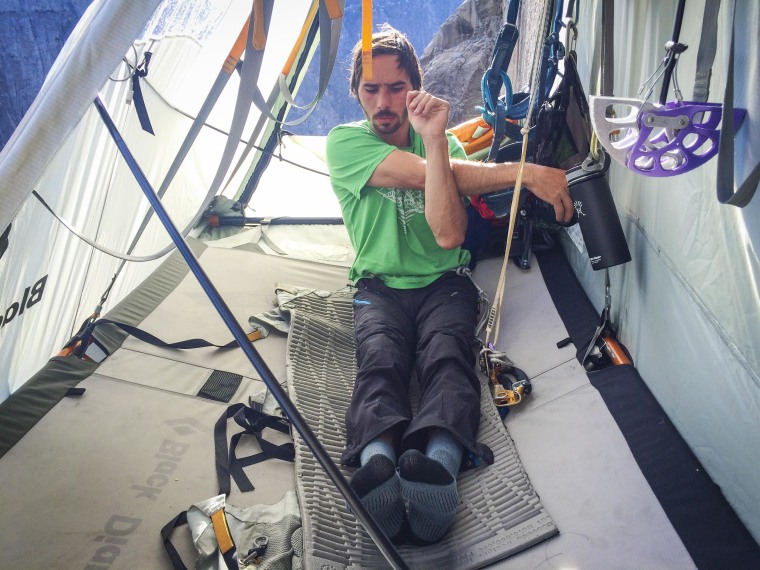 "When you stand at the base and you look up, it just looks like 3,000 feet of blankness," Caldwell said. "There's just nothing there. It's steep. It's intimidating.
"That's what you seek as a climber: You find something that looks absurd and figure out how to do it," he said.
The pair have put interviews on hold this week while they navigate the hardest segments, but they are occasionally posting on social media.
Caldwell and Jorgeson took a rest day Monday but were back at it Tuesday. So far, they're still on schedule to make it to the top by Friday or Saturday.