ATLANTA— A 24-year-old man died at an Atlanta hospital after being found unresponsive at a jail that is already being investigated by federal authorities for potential civil rights violations.
A Fulton County Jail officer found Shawndre Delmore during a routine check just before 8:30 p.m. Aug. 31, the county sheriff's office said in a news release Wednesday. Jail staff attempted to revive Delmore until medical staff arrived, and he was taken to Grady Memorial Hospital, where he died Sunday, the release says.
Delmore is the sixth person to die in Fulton County custody since the end of July. He was arrested April 1 by Atlanta police and was being held on $2,500 bond on a second-degree burglary charge. Atlanta police will investigate his death, and the county medical examiner will do an autopsy, the sheriff's office said.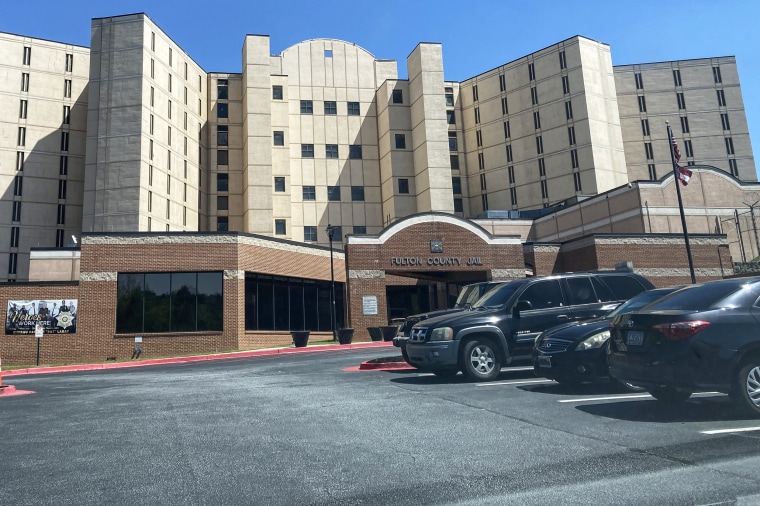 Former President Donald Trump turned himself in at the jail last month to be booked on charges filed in connection with efforts to overturn the 2020 presidential election.
The U.S. Department of Justice in July opened a civil rights investigation into jail conditions in the county, citing violence, filthy conditions and the death last year of a man whose body was found covered in insects.
Lashawn Thompson, 35, died last September in a bedbug-infested cell in the Fulton County Jail's psychiatric wing. An independent autopsy done at his family's request found he died from severe neglect. His family has since reached a settlement with the county.
Dayvion Blake, 23, was stabbed to death and four others were wounded during a fight at the jail on Aug. 31. Samuel Lawrence, 34, died Aug. 26 at Grady Memorial Hospital after he was found unresponsive in his jail cell. The other three people who died in the last month include 66-year-old Alexander Hawkins, 34-year-old Christopher Smith and 40-year-old Montay Stinson.