A controversial new law paves the way for American families of 9/11 victims to sue Saudi Arabia over that government's alleged involvement in the deadliest terrorist attack on U.S. soil.
And lawyers representing the 9/11 victims say they aren't wasting any time.
Jack Quinn, a co-counsel to more than 2,000 family members affected by 9/11, told NBC News that he will be moving quickly to get the ball rolling again. It's been a long time coming; the initial case was filed in 2003 against Saudi Arabia and has been stuck in appellate court following three appeals from both sides over whether or not Saudi Arabia was exempt due to sovereign immunity.
Wednesday's congressional action, voting overwhelmingly on Wednesday to override President Obama's veto of the Justice Against Sponsors of Terrorism Act, allows the legal action to go forward.
The White House is against the legislation and has cited concerns that it could open U.S. businesses and the military to a slew of similar lawsuits stemming from litigation in hot-spots like Iraq or Afghanistan.
The debate centers on the belief, held by many of the 9/11 victims' families and a number of lawmakers, that the Saudi government was involved in the terror attacks. Fifteen of the 19 terrorists were Saudi.
Saudi Arabia has long denied any involvement in the 9/11 attacks.
Still, the families feel their cases are buoyed by the House Intelligence Committee release earlier this year of 28 pages of previously classified pages of a congressional probe into the attacks.
CLICK HERE TO READ THE 28 PAGES
"While in the United States, some of the September 11 hijackers were in contact with, and received support or assistance from, individuals who may be connected to the Saudi Government," the report said.
Related: Secret 28 Pages of 9/11 Report Released, Hold No Proof of Saudi Link
The report shows no direct link to a Saudi government role in the 9/11 attacks. A later inquiry by the 9/11 Commission also found no evidence of Saudi government involvement in the attacks.
"There is zero evidence of any Saudi official acting as an agent of the state in support of the 9/11 (or any terrorist) act," a Saudi-funded American public relations firm said in a statement in July.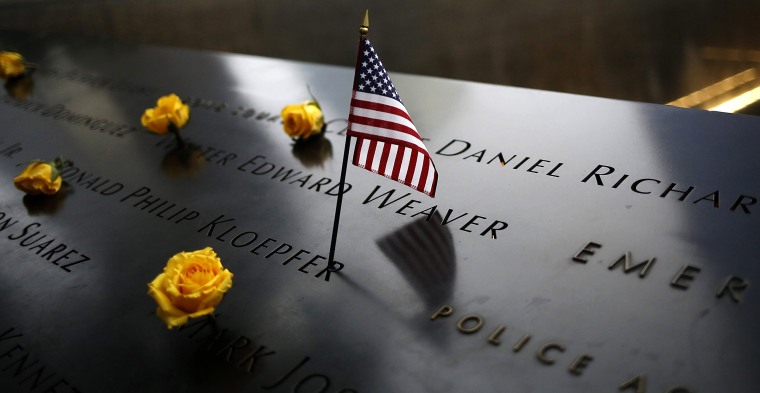 Still, the 9/11 families remain hopeful.
Quinn said as early as next week, he'll officially inform the 2nd Circuit Court of Appeals of the new law, ask that they dispose of the appeal, and kick it back to the Southern District of New York Court. Then, explained Quinn, the discovery process would begin, in which his clients would seek testimony, deposition and documents.
"You go on a fact finding mission," Quinn said, later adding, "There is already ample evidence that agents and employees of the Saudi government aided and abetted the hijackers. And when those facts are established, nobody else will have doubt either."
Related: On Saudi Arabia Trip Obama Seeks to Quell Tensions
James Kreindler, the other co-counsel to 9/11 families and victims, said there's always the possibility Saudi Arabia may want to settle out of court.
"The Saudis may wise up and may move to open a discussion…The facts are so overwhelming. Saudi Arabia doesn't want to see this continue in the media or in the court. Either the Saudis will come to the table or we'll go to court and win there,"
Michael Kellogg, one of the lawyers representing Saudi Arabia, did not respond to a request for comment.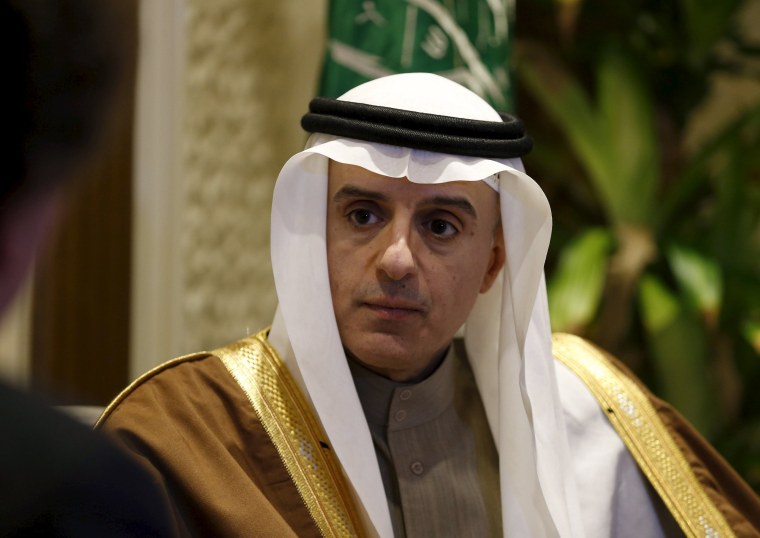 Even as the lawsuits go forward, there are plenty of potential obstacles that could slow any new momentum, said Stephen Vladek, a professor at the University of Texas School of Law who specializes in national security and international criminal law.
He pointed to Section 5 of the law, which allows the attorney general to intervene and seek a stay, or to put the case on hold. He also noted the legislation does not seem to allow a claim based on indirect support of terror. And the law doesn't necessarily allow an American court to seize Saudi Arabia's assets.
"Even if the plaintiffs win, all they get is a piece of paper saying 'yes we agree with you, congratulations.,'" said Vladek. He added because this is a civil case, there really is no foreign court option besides the Saudi courts which are unrealistic as "countries tend to be jealous about their own immunity in their own courts."
Breitweiser, too, acknowledged the possibility that the lawsuit could take years to settle. "It's been 15 years since the 9/11 attacks. Justice hasn't been swift but we're hoping we can start with the discovery process."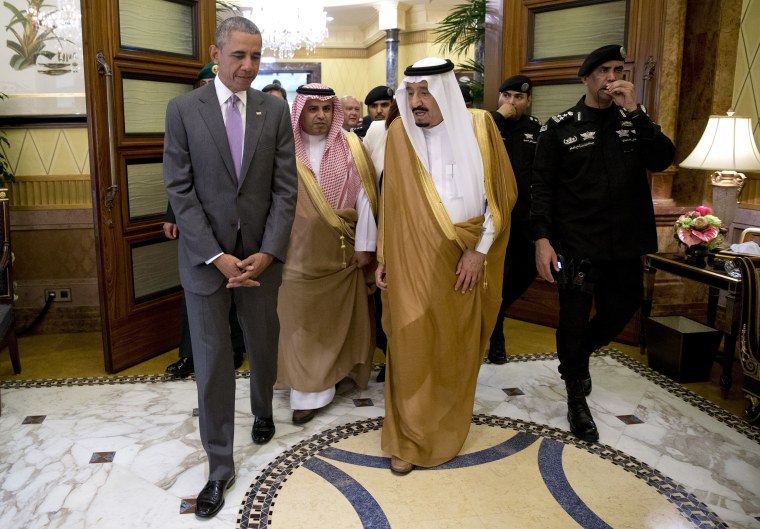 Foreign policy experts say there are a number of other tools the country could use to fight back against the new law. Those tactics could include curtailing official contacts, pulling billions of dollars from the U.S. economy, and persuading its close allies in the six-member Gulf Cooperation Council it dominates to scale back counterterrorism cooperation, investments and U.S. access to important regional air bases, foreign policy experts said.
However, lawyers for the families said that if the 9/11 families' suit does go forward, Saudi Arabia could be found financially liable.
"The damages would certainly be substantially in the billions," Quinn said. But he stressed the primary goal was truth and accountability. "Only after we get justice are we going to be thinking about if damages are in order," he said.
Kristen Breitweiser, whose husband was killed in the 9/11 attacks, echoed that sentiment. "First and foremost, justice is what this is about." Breitweiser added, "We're very grateful Congress gave us a path to justice. We just want our day in court."