Emergency operators in an Oregon community aren't just logging 911 calls while they work — but miles on a treadmill, too.
Part of a voluntary study led by Oregon Health and Science University, dispatchers in Washington County said six months into the program that they're feeling healthier and the workout has improved concentration and awareness. The machines go 2 mph and they hop off if need be to handle a call.
"Obviously, you're working, but you feel like you've actually worked out in a sense — you're walking," dispatcher Katie Fischer told NBC's Portland station, KGW.
OHSU is studying the effects on reaction and mood, and health of the operators, using the treadmills.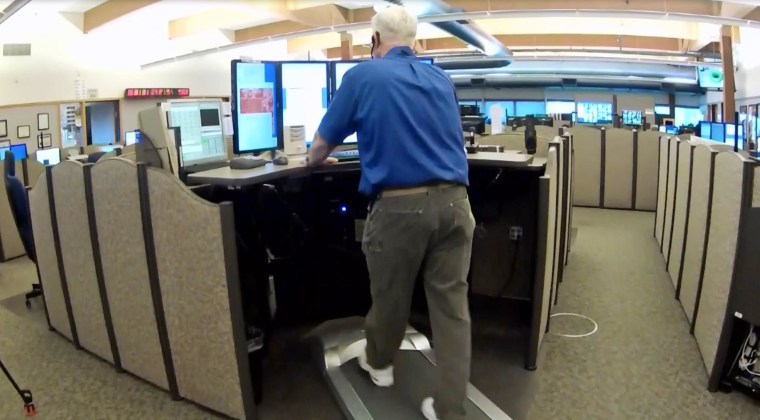 — Miranda Leitsinger