Police who killed an Alaska cop shooter over the weekend said Tuesday they have linked the man's gun to at least five other homicides this year in Anchorage, where residents have been on edge about a possible serial killer.
Related: Rash of Homicides on Anchorage Trails Unnerves Residents
The man, identified as James Dale Ritchie, 40, wheeled around and shot Anchorage police Officer Arn Salao multiple times before dawn Saturday as he tried to stop Ritchie for allegedly having stiffed a cabdriver, authorities said Tuesday.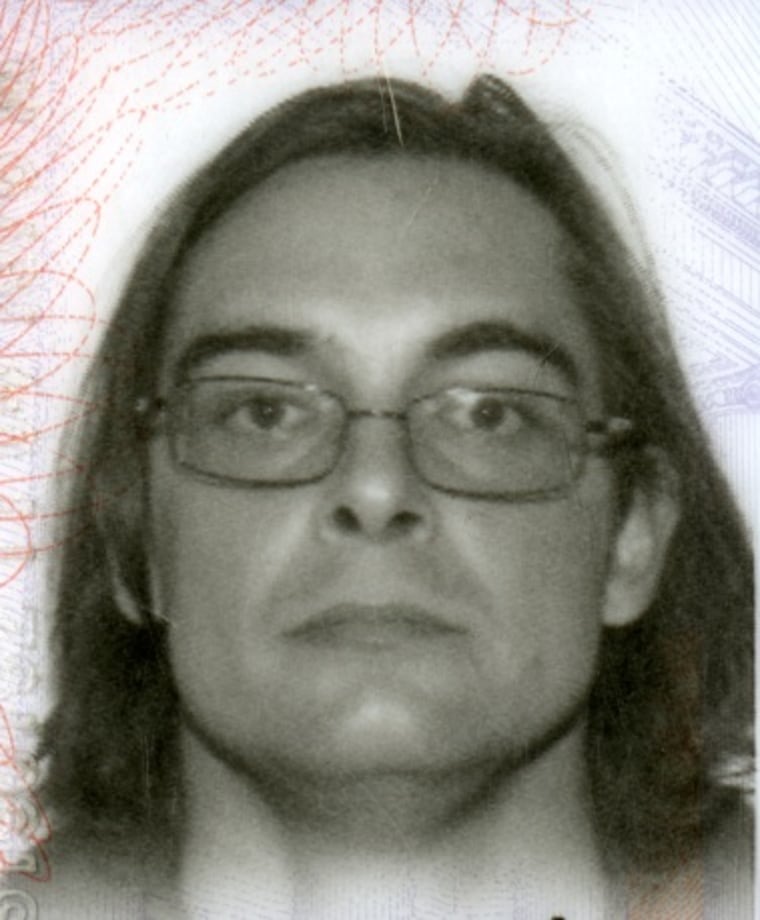 "The gun was unloaded on this officer," Police Chief Chris Tolley said at a briefing late Tuesday morning. Salao and Sgt. Marc Patzke returned fire, and Ritchie died at the scene, said Tolley, who described both officers as heroes.
Salao remained hospitalized Tuesday after two emergency operations, said police, who would say only that he was out of intensive care and was "recovering."
Ballistics tests later showed that Ritchie's gun, a Colt Python .357 revolver, was also used in two double homicides and in a fifth killing in Anchorage this year, Tolley said. The bodies of the four victims of the double homicides were all found along bike trails, while the fifth victim's bicycle was stolen by his killer, police said.
"It is just heartbreaking," Tolley said.
At least four other people have been killed under similar circumstances this year, police have said — making a total of nine possibly related homicides. Anchorage averages about a dozen homicides a year, but it has already topped 25 this year.
Police stressed Tuesday that the investigation is still in its early stages and that they haven't definitively linked Ritchie to the earlier shooting deaths. But they said Ritchie's driver's license photo closely resembled a composite sketch of the suspect in at least one of the earlier homicides.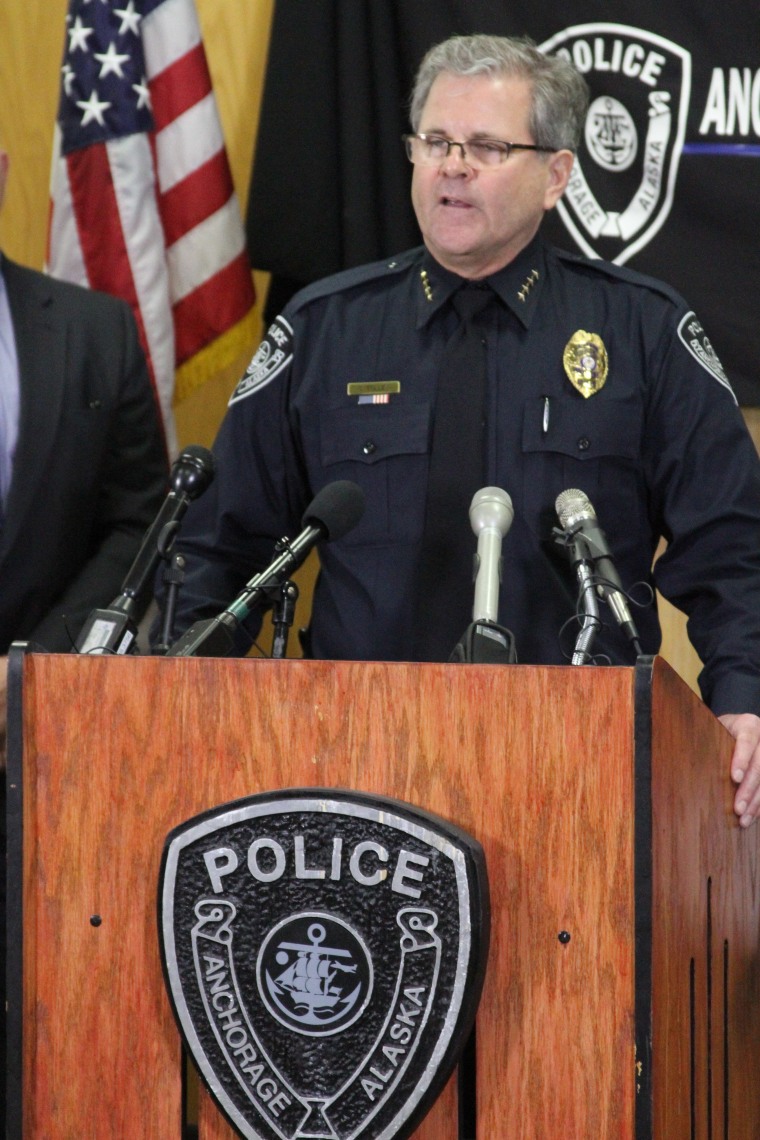 And Tolley emotionally declared Tuesday: "One thing I can tell you: This murderer, it's the worst possible thing. Because of the heroic actions of these Anchorage police officers, they have made sure that this individual will not hurt any one of you or any one of the citizens in Anchorage."
Authorities have remained mum on speculation about a possible serial killer, but in August, they issued an unusual advisory warning residents to steer clear of "isolated areas like our parks, bike trails or unoccupied streets" after dark.
More than 100 residents met with Tolley and Mayor Ethan Berkowitz in late September about the killings, NBC station KTUU reported.
"Are we actually safe?" one attendee asked, according to the station, adding: "It doesn't feel safe."