A Guantanamo detainee once accused of being Osama bin Laden's bodyguard and planning to hijack airliners on 9/11 has been released and transferred to Montenegro, the Department of Defense said Wednesday.
Abdel Malik Ahmed Abdel Wahab al-Rahabi had been held at the U.S. naval base on Cuba for 14 years but never charged with a crime. A U.S. review board found in 2014 that the Yemeni national was no longer a threat to the nation and recommended he be transferred.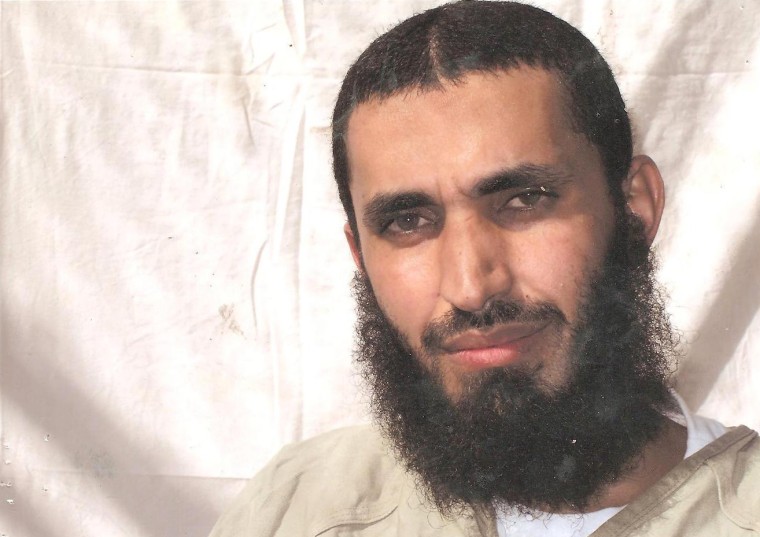 The Pentagon said it was grateful to Montenegro — a small European country looking to join NATO — for its "humanitarian gesture and willingness to support" efforts to close Guantanamo.
The transfer was "consistent with appropriate security and humane treatment measures," the Defense Department said in a statement.
Montenegro's government said al-Rahabi had applied for asylum and was not being detained. It said in a statement Wednesday that it had taken responsibility for al-Rahabi's "re-socialization" and "his return to his family."
Another Yemeni was transferred to Montenegro from Guantanamo in January. The pair would "eventually be free to choose the country they want to live in," the government said.
Related: Gitmo Prisoner Tells of 'Mental Torture' at 'Camp 7'
According to Pentagon documents, al-Rahabi was detained by Pakistani forces in Dec. 2001 and transferred to Guantanamo the next month on suspicion of being a former bodyguard for bin Laden. The documents also suggest he may have been related by marriage to the late al Qaeda founder.
The files allege al-Rahabi also received training for a planned mission to hijack airplanes in southeast Asia in an attack that was meant to be coordinated with 9/11 but never happened.
Al-Rahabi denied the allegations and said he had some contact with the Taliban while teaching the Quran in Afghanistan, according to the documents, an account the U.S. deemed to be "false."
President Barack Obama has been pressing to close Guantanamo since he took office. Of the nearly 800 people who have been held there, all but 79 have been transferred to other countries.
In February, Obama presented a long-awaited plan to Congress that suggested closing Guantanamo by transferring a number of its remaining inmates to maximum security prisons in the U.S.
The president's plan has received stiff opposition from Republicans as well as some Democrats.