KNOXVILLE, Tenn. — An Aryan Nations gang member suspected of shooting at an officer before fleeing the scene has been captured, Tennessee police said Saturday.
Ronnie Lucas Wilson, 31, who was being sought for attempted murder and had been added to the Tennessee Bureau of Investigation's top 10 most wanted fugitives, was captured in Blount County in the early hours of Saturday morning.
Wilson was found along with a woman, Kristin Denise King, also 31, and both were transported to Knoxville Police Department where they will be interviewed by investigators, police said.
In an earlier statement police had appealed for help from the public to find King, adding that they were concerned that she may be in danger in Wilson's company.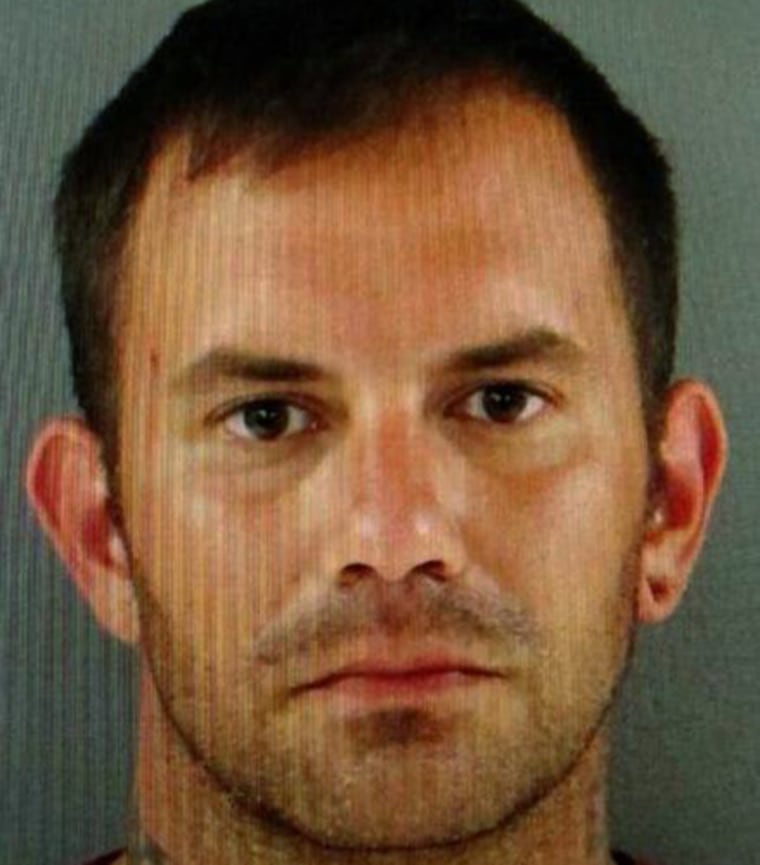 Knoxville Police Chief David Rausch told news outlets that a man opened fire on Officer David Williams with a shotgun Thursday night as Williams attempted to stop him for speeding. Rausch identified the suspect as Wilson.
Wilson fired at the officer while in his car, and then got out and continued firing, Rausch said. Williams suffered a wound to his shoulder.
Rausch said the officer is not believed to have fired his weapon.
Authorities recovered what is believed to be Wilson's vehicle early Friday. It's unclear if he was the only person in the car during the attempted traffic stop.
Knoxville Police tweeted shortly before 8 a.m. Friday that Williams has been released from the hospital.
Law enforcement agencies across the state are "very familiar" with Wilson, Rausch said. He was convicted of aggravated burglary in 2011 and sentenced to three years in a state prison.
The Aryan Nations is the largest white supremacist prison gang in Tennessee, according to the Anti-Defamation League.
This story has been edited to correct first reference to suspect's last name to Wilson, not Williams.