Not long after he was elected district attorney for Brooklyn, New York, in 2013, Kenneth Thompson cold-called a Harvard law professor and former public defender to ask for help digging through old cases for people who had been wrongly convicted.
At first, the professor thought Thompson had made a mistake: Why would a prosecutor want to hire someone who made a living exposing the justice system's flaws?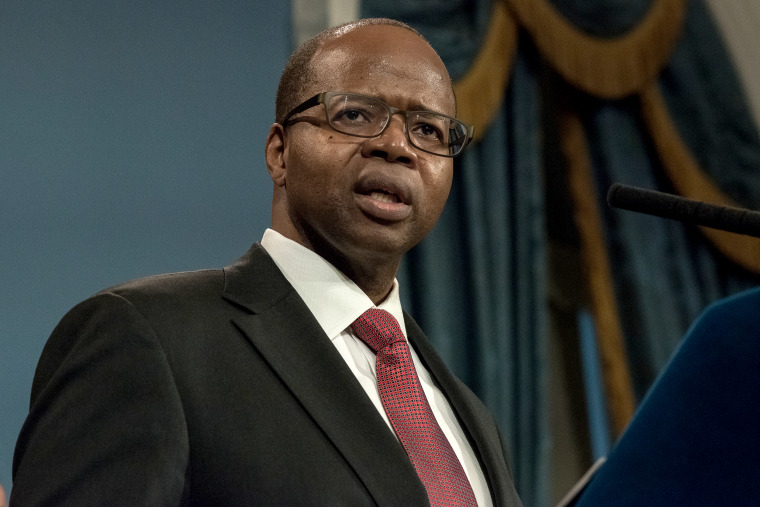 But Professor Ronald Sullivan quickly realized that Thompson was not a typical DA. He wanted his Conviction Review Unit to find true justice, even if it meant unraveling old guilty verdicts, or exposing wrongdoing. That meant having an outsider run it.
Related: Jailed but Innocent: Record Number of People Exonerated in 2015
"It's the right thing to do, and I'm committed to doing it the right way," Sullivan recalled Thompson telling him before he took the job.
Sullivan recalled that conversation Monday as a sort of requiem.
The night before, Thompson had died of cancer, five days after announcing he was ill.
The prosecutor's rapid demise shocked the small community of lawyers, advocates and law enforcement officials who work to free the wrongly convicted in America, a movement in which Thompson had become a hero.
In fewer than three years in office, Thompson built his Conviction Review Unit into one of the country's best, focusing not on DNA cases but on decades-old killings that relied less on forensic testing than on shoe-leather investigative work: reading through old records, re-interviewing witnesses, looking for slip-ups or outright misconduct.
Thompson inherited the Conviction Review Unit (CRU) from Charles Hynes, who'd led the office for more than two decades and left under suspicion that he'd overseen a wave of negligent prosecutions. Much of that cloud related to work by a former homicide detective, Louis Scarcella.
Related: 20 Years and 13 Alibis Later, Bronx DA Agrees to Vacate Richard Rosario's Murder Conviction
Thompson, who campaigned as a reformer, took as his model a conviction integrity unit in Dallas led by a public defender. That successful unit focused on old DNA cases. Thompson went further, turning to cases from New York's most violent era, the 1980s and 1990s — when drug-related killings overwhelmed authorities, who cleared many cases with single witnesses and obtained confessions from unaccompanied juveniles.
As Thompson's unit, led by Sullivan, began examining those cases, a bunch stood out as deeply flawed. The investigators uncovered evidence that undermined convictions of defendants who'd been sitting in prison for decades.
"That staunch focus on integrity even where there was no CSI silver bullet set Thompson apart as a national figure," said Brandon Garrett, a University of Virginia School of Law professor and author of "Convicting the Innocent: Where Criminal Prosecutions Go Wrong."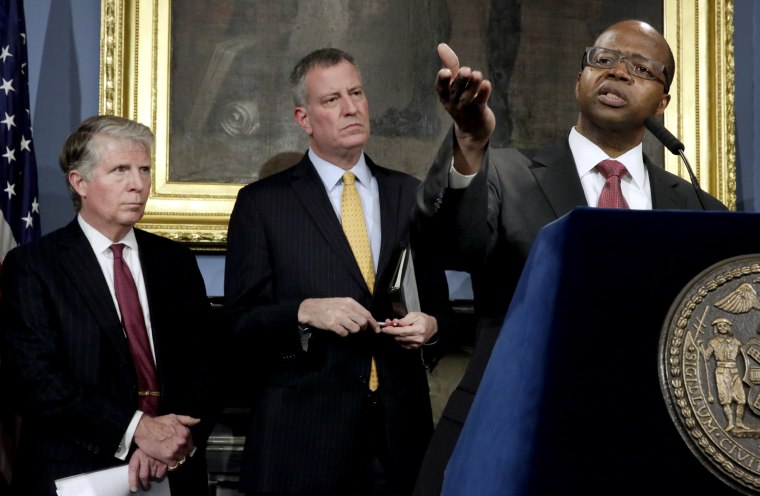 In his first year in office, Thompson's unit exonerated 10 people who'd been wrongly convicted of murder. In 2015, they freed another seven innocent people, six of whom had been convicted of murder. And in the first eight months of 2016, the unit cleared six more, including three convicted of murder.
During that span, the CRU became the largest of its kind in the country, with 10 investigators and a million-dollar budget, and its record helped push the number of exonerations nationwide to record levels in 2015.
Conviction integrity units made a record 58 exonerations in 2015, more than a third of the 158 total exonerations that year, according to The National Registry of Exonerations.
Only one other conviction integrity unit has more exonerations in recent years: Harris County, Texas, which has focused on an epidemic of flawed field drug tests.
"Thompson showed that it's possible for prosecutors, without changing the nature of their office and without giving up other responsibilities, to take the problem of convicting innocent people seriously and to devote energy and personnel and commitment to it in a way that makes a major difference," said Samuel Gross, a University of Michigan law professor who runs the registry.
"His sudden and untimely death is a great tragedy for his family and his co-workers and his friends, but it also a loss to Kings County and to the nation," Gross said.
Related: After 24 Years of Wrongful Imprisonment, Han Tak Lee Finally Has Some 'Fresh Air'
Karen Daniel, director of the Center on Wrongful Convictions at Northwestern University, began to cry when she remembered Thompson's impact on the exonerations movement.
"You can't possibly overstate it," she said.
"All of us who do the kind of work I do point to his Conviction Review Unit that he created as the gold standard," she said.
"All of us who do the kind of work I do point to his Conviction Review Unit that he created as the gold standard."
That meant not only doing the difficult work of finding wrongful convictions, but acknowledging the system's mistakes and publicly proclaiming people's innocence, she said.
Many of those freed by his office recall Thompson taking a personal interest in their case, and encouraging them to make the most of their post-prison lives.
In the week before he died, Thompson named Chief Assistant Eric Gonzalez as acting DA. A spokeswoman said Monday that Gonzelez "is going to continue DA Thompson's vision as it applies to his efforts to reform the system, and one of the priorities is the CRU."
Thompson, a former federal prosecutor and son of a New York police officer, did come under fire for some other cases, notably his decision not to seek prison for a police officer who fatally shot a man in a New York housing project's stairwell, which triggered angry protests.
But Sullivan, who has returned to Harvard, said he hoped the unit he created with Thompson remained his most important legacy.
In addition to freeing innocent people, the unit also helped improve relationships between authorities and the public.
"What happened was that the community, particularly minority communities that had felt under-served by prosecutors, felt that this was an office that could look at itself and free people who were wrongfully convicted, and that they could trust going forward," Sullivan said.