Authorities in California are conducting a statewide manhunt for a state fire battalion chief suspected of "brutally and violently" stabbing his live-in girlfriend to death before possibly fleeing into the wilderness.
The Sacramento County Sheriff's Department on Wednesday released four photos of 55-year-old Orville "Moe" Fleming, who is accused of killing 26-year-old Sarah Douglas at their Sacramento home on May 1.
It also issued a statement describing him as "an avid outdoorsman" who has "keys to fire gates, trails and Cal Fire facilities throughout the state, in his possession."
That means that Fleming has easy access to hundreds of miles of back roads and other state supplies and facilities, Sheriff's Department spokeswoman Sgt. Lisa Bowman told NBC News.
"His keys are missing, and those keys open up miles and miles of trails and dirt roads that the public doesn't have access to in some of the most rural parts of the state," she said. "That includes food bins, lookout towers and live-in shacks."
Fleming, a 24-year veteran of the California Department of Forestry and Fire Protection, known as Cal Fire, met Douglas through an adult services website two years ago where she was advertised as an escort and the two had been living together recently, Bowman said.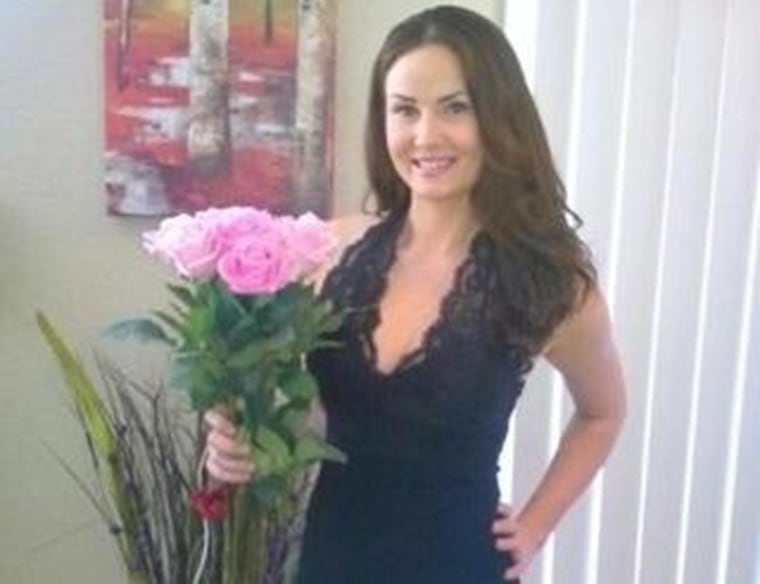 Douglas was talking with her sister on the phone around midnight on May 1 when she got into an argument and the phone went dead, she said. The sister discovered her body, with multiple stab wounds, the next morning.
Bowman said Douglas was "brutally and violently murdered" in the attack.
Sheriff's investigators located Fleming's abandoned Cal Fire truck parked on a road in nearby Elk Grove, about 15 miles from the crime scene, at approximately 8:30 p.m. that night. Neighbors said they had seen the truck in the area before, leading investigators to conclude that Fleming is acquainted with someone who lives nearby.
"We believe someone picked him up and took him somewhere," Bowman said. "We do not know who that is.
Fleming, who is believed to have wounds on both hands that would require bandaging, may have changed his appearance, Bowman said.
He also is believed to have two guns - .45-caliber and .25-caliber pistols – in his possession and is considered dangerous, she said.
"This is a person with a decorated professional career," Bowman said. "He knows right from wrong. He knows aspects of law enforcement. … Knowing what he left behind, we have to assume that he's in a dangerous state of mind that is unpredictable."
Coverage of the crime in local media has increasingly focused on Douglas' past as an escort, and allegations by Fleming's ex-wife that the pair had made sex tapes with other firefighters at the state firefighting academy, where Fleming was an instructor, but Bowman said investigators aren't allowing that to distract from their investigation.
"There's a lot of talk down here about that, but we've held steady and true," she said. "It doesn't matter what her past was. She didn't deserve to die the way she did."