The Coast Guard said Tuesday it's now searching for survivors after it found a debris field in Bahamian waters where a plane disappeared while carrying a prominent New York executive and her two sons, along with the pilot.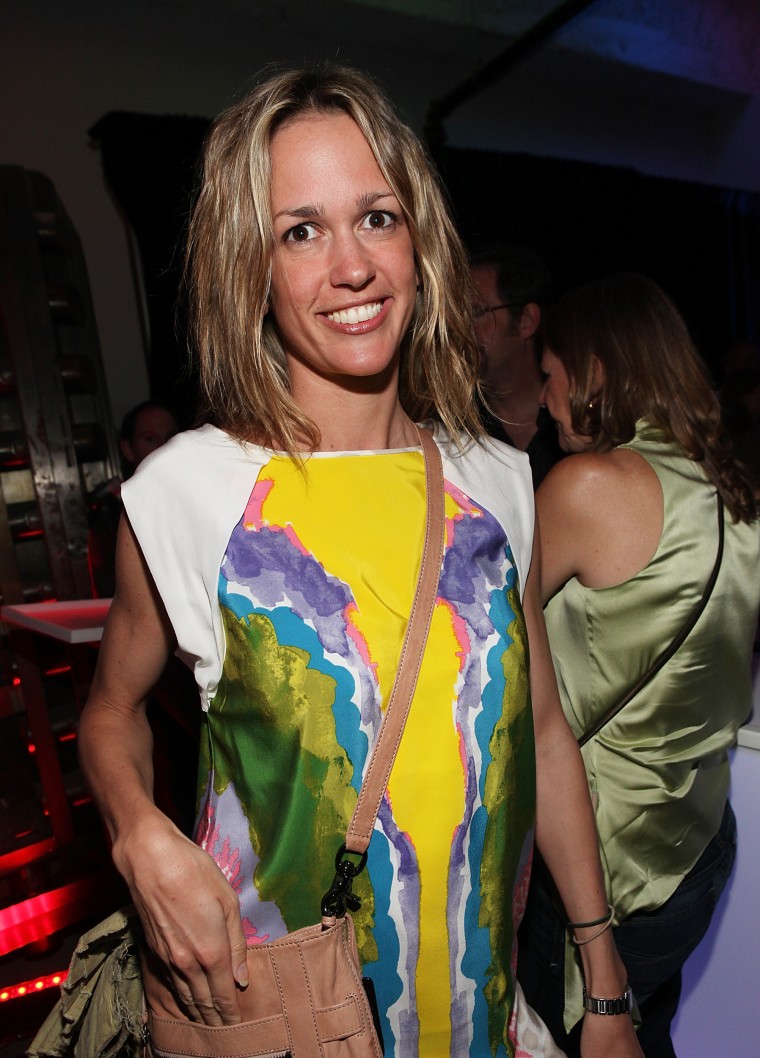 Jennifer Blumin, 40, founder and chief executive of the New York fashion event organizer Skylight Group, was aboard the twin-engine MU-2B along with her 3- and 4-year-old sons when the plane fell off radar Monday, Skylight confirmed.
The plane was en route from Puerto Rico to Titusville, Florida, when U.S. air traffic control lost all contact with it east of Eleuthera island about 1:30 p.m. Monday, the Coast Guard and the Federal Aviation Administration said.
The Coast Guard said a search-and-rescue helicopter crew spotted the debris field Tuesday afternoon 15 miles east of Eleuthera. What had been a search for a missing plane is now a search for survivors, it said.
Nathan Ulrich, 52, of Lee, New Hampshire, was listed as the pilot of the plane, which is owned by Blumin. In a post on Facebook, the actress Rae Dawn Chong said Ulrich is her ex-husband, and she asked for "prayers to his family."
Ulrich's family said in a statement that they were "devastated and shocked" to learn that the plane went missing.
"Nathan is our beloved son, brother and uncle and we wish for resolution as the Coast Guard search continues," the family said. "Our prayers and thoughts are with the Blumin family and (the father of the children) James Ramsey in this difficult time."