A man who acknowledges killing three people at a Colorado Planned Parenthood clinic has a delusional disorder that has caused him to believe for decades that the FBI is persecuting him and that President Barack Obama is the Antichrist, two forensic psychologists testified Thursday.
They also said the man, Robert Lewis Dear Jr., 57, is mentally incompetent to stand trial because he lacks a rational understanding of the case and is too distrusting of his attorneys to aid in his defense.
El Paso County Chief District Judge Gilbert Martinez made no decision at day's end about whether Dear is competent. Testimony will continue next month.
If Martinez decides that Dear is incompetent, his case would be put on hold while he undergoes treatment at a state psychiatric hospital intended to restore him to competency.
Dear is charged with 179 counts, including murder, attempted murder and assault, in the Nov. 27 shootings at the Colorado Springs clinic, where nine people were injured.
Related: Who Is Robert Dear?
During courtroom outbursts, he has declared himself a "warrior for the babies" and said he was guilty. He told investigators he attacked the clinic because he was upset with Planned Parenthood for "the selling of baby parts."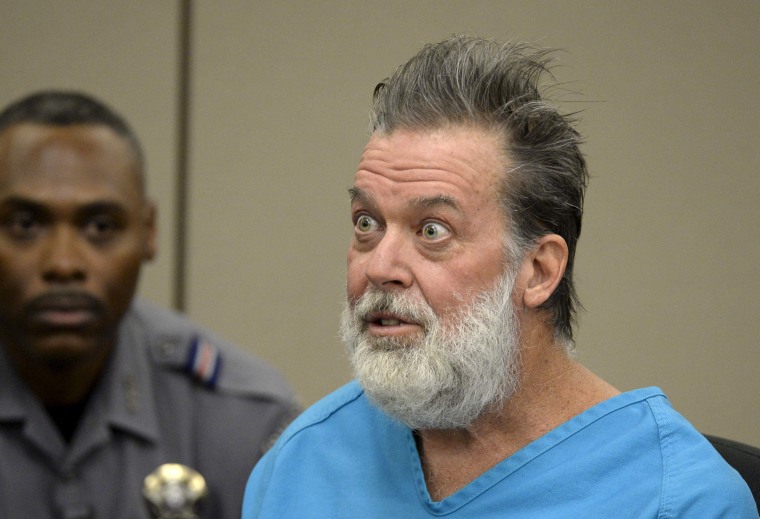 Martinez ordered a competency exam after Dear announced he wanted to fire his public defenders and represent himself.
In phone calls from jail, Dear told people he believes his attorneys' attempt to have him declared incompetent is part of a plot to diminish his message opposing abortion. He claims they want him committed to a psychiatric hospital so they can "silence him forever."
"He cannot trust anyone, basically," Thomas Gray, one of the psychologists who evaluated Dear, testified Thursday. "He's quick to include anyone into that list of suspect individuals."
Another psychologist, Jackie Grimmett, testified that Dear's steadfast belief that FBI agents were out to get him led him to move from North Carolina to an isolated community in the Colorado mountains, where he lived in a trailer with no electricity so he would be left alone.
Pressed by prosecutors, Grimmett also said Dear told her that he moved to Colorado to partake in its legal marijuana market and smoked a joint daily.
Dear believed that his neighbors were FBI pawns and that agents had even converted his longtime girlfriend into a government spy, the psychologists said.