A grand jury in northern Ohio has returned indictments charging an already-jailed man who has confessed to more than 90 murders in the killings of two women whose bodies were found in 1984 and 1991.
Samuel Little, who is serving life terms after being convicted of killing three women in California in 1987 and 1989, has confessed to killing 93 women, over half of which have been confirmed, Cuyahoga County Prosecutor Michael C. O'Malley said.
"There are no words to describe the pure evil that exists within Samuel Little," O'Malley said in a statement. "His heinous disregard for human life is incomprehensible."
In the Ohio killings, Little, 78, is charged with four counts of aggravated murder and six counts of kidnapping.
He is accused of strangling Mary Jo Peyton, 21, between May and June of 1984, after meeting her at a Cleveland bar and driving her to an abandoned factory. He killed her inside his car and then dumped her body in a basement stairwell, O'Malley said.
Around Aug. 24, 1991, Little was allegedly driving in Cleveland and offered a ride to Rose Evans, 32, but drove her to a vacant lot and is accused of strangling her and covering her body with two tires in the lot, the prosecutor said.
There may be other victims in Ohio. O'Malley said that while incarcerated in Texas, he confessed to killing numerous other women, including five in Ohio, three of whom lived in the Cleveland area.
Cold-case investigators have identified two of those victims, O'Malley said. He said that the third possible victim in the Cleveland area has not been found or identified, and the prosecutor's office is investigating that case with law enforcement agencies.
Little has said he killed 90 women, and the FBI has been trying to line up those admissions with unsolved deaths in more than a dozen states from 1970 to 2005, authorities have said.
He was convicted in 2014 of killing three women in California in 1987 and 1989, and he was sentenced to three consecutive life sentences.
While Little has maintained his innocence in those three cases, last year in exchange for a prison transfer, "Little was willing to talk," according to the FBI.
In February, it was reported that Little had been drawing sketches of his alleged victims as the FBI worked to connect him to unsolved murders.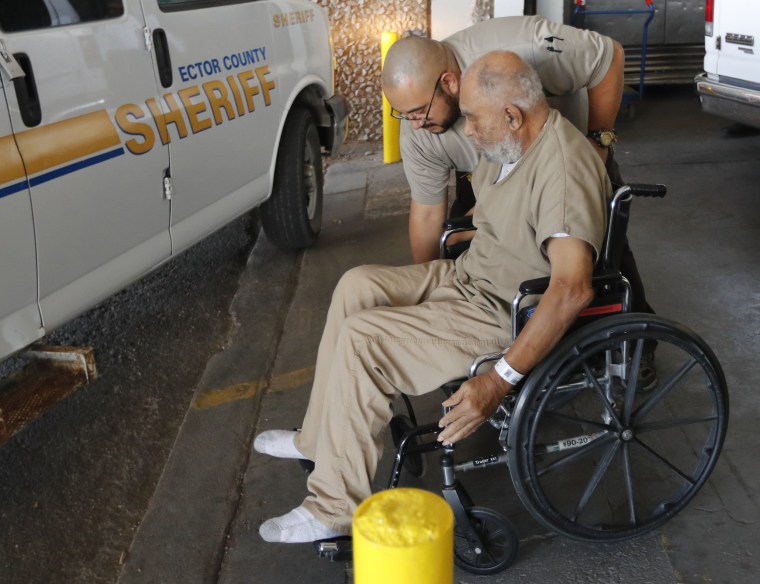 Little pleaded guilty in December to the 1994 strangulation of Denise Christie Brothers in Texas. He received another life sentence there for that murder, O'Malley's office said.
The FBI has said he is in poor health and is likely to stay in prison until his death, but the agency said its goal "is to identify his victims and provide closure and justice in unsolved cases."
A warrant has been issued for Little in the Ohio killings, and he will be arraigned and faces a possible sentence of life in prison without the possibility of parole, O'Malley said.
O'Malley said that the suspected killing spree began in 1970 when Little was 30 years old and ended in 2005 when he was 65, and that the killings occurred in more than a dozen states.