A lawyer for Cosmo DiNardo, the man linked to the search for four missing men in Pennsylvania, said Thursday that his client had admitted to killing them and had told authorities where to find the bodies.
The attorney, Paul Lang, said DiNardo, 20, confessed to "the four murders" and was prepared to plead guilty to four counts of first-degree murder. Prosecutors agreed to take the death penalty off the table, Lang said.
"In exchange for that confession, Mr. DiNardo was promised by the district attorney that he will spare his life by not invoking the death penalty," Lang said.
Bucks County District Attorney Matthew D. Weintraub scheduled a news conference for Thursday evening.
Authorities have found the body of one of the men, Dean Finocchiaro, 19, buried in a 12½-foot-deep grave at a sprawling $5.4 million farm in Bucks County owned by DiNardo's parents, Antonio and Sandra DiNardo.
The other missing men are Mark Sturgis, 22; Tom Meo, 21; and Jimi Taro Patrick, 21. NBC News has not confirmed how all four men may have known Cosmo DiNardo.
DiNardo was arrested Monday on an unrelated gun charge. He was found with a firearm he was not authorized to own because of a history of mental illness.
He is schizophrenic, according to his lawyers, who say his mental illness is being exploited by prosecutors, The Philadelphia Inquirer reported.
He was held on a $1 million bond in that case and was released after his parents posted $100,000 cash bail. He was then taken back into custody on Wednesday for allegedly trying to sell the car of one of the missing men for $500.
DiNardo tried to sell Meo's Nissan Maxima to a friend, court records show. Inside the car, police found Meo's diabetic kit, which Meo's parents said their son could not survive without.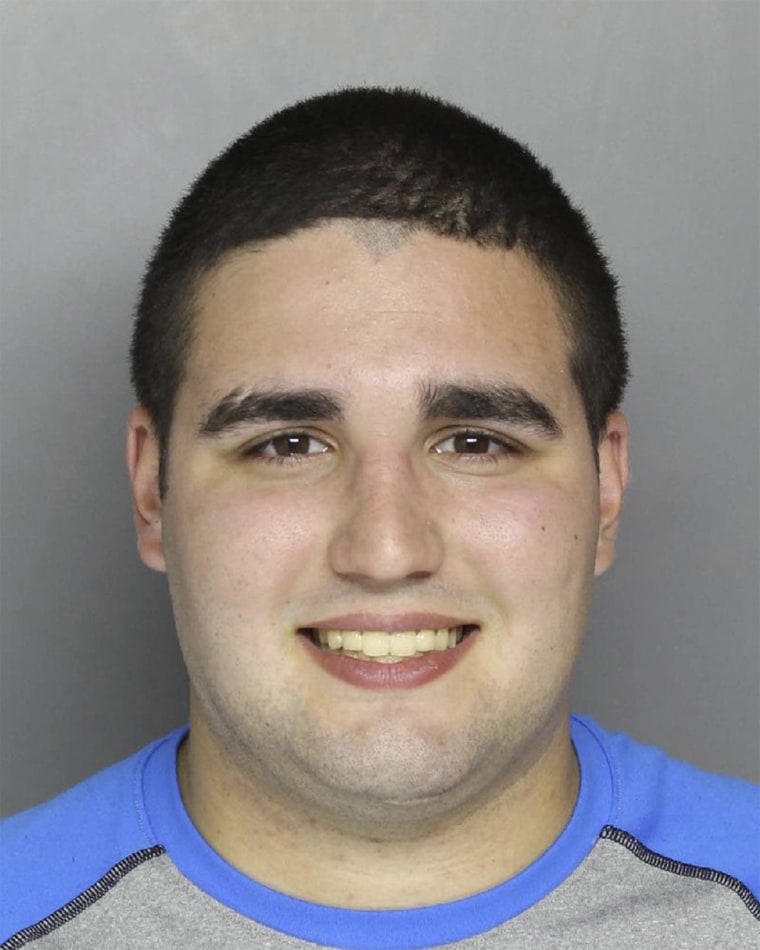 Before human remains were discovered on their property, a family attorney for the DiNardos released a statement saying they are fully cooperating with law enforcement.
"As parents, Mr. and Mrs. DiNardo sympathize with the parents and families of the missing young men and they are cooperating in every way possible with the investigation being conducted by law enforcement," the statement said.
The DiNardo family earned a fortune in trucking and concrete, according to NBC Philadelphia. After buying the farm outside New Hope for $5.4 million in 2005, they purchased a nearby property for $500,000 in late 2008.
One of DiNardo's grandfathers, also named Cosmo DiNardo, owned numerous properties and eventually shared a real estate deal with his son Antonio before handing over the business entirely to him.