A few years ago, when former Washington Post editor Jim Brady departed Digital First Media — a media management company that owns more than 50 newspapers across 12 states — he left with a desire to focus on local news.
Brady found that it was a tough concept to pursue when a news organization was owned by a larger company or had a long legacy, so he formed two small digital startups, one based in Philadelphia and the other in Pittsburgh in 2014 and 2016, respectively.
Billy Penn (named after the state's founder) and The Incline now both aim to fulfill their creator's mission to cover local news.
"We want to make it clear that the decline of newspapers is not the same thing as the decline of local journalism," said Brady, a self-described "local news geek," who emphasized the importance of school board meetings and visits to City Hall.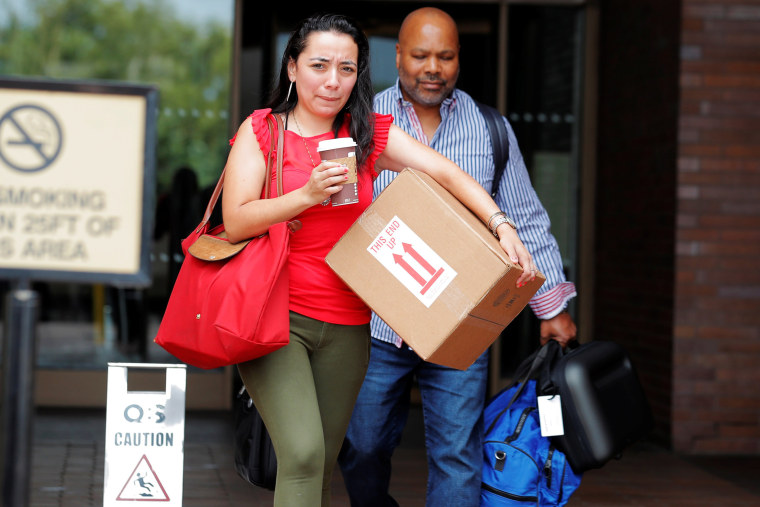 And Brady's business and approach appears to be expanding. His company, Spirited Media, acquired Denverite, a small digital newsroom in Denver, Colorado, last year.
There are a growing number of digital media startups, like Brady's, that are taking the place of traditional community news organizations, but questions remain whether they can fill the news vacuum growing across the United States. It's not clear if these companies can ever be economically solvent, as some turn to for-profit models and others pursue nonprofit avenues.
It is indisputable, however, that newspapers throughout the country are disappearing or — at the very least — shrinking, as shown by the recent layoffs at the New York Daily News when its parent company Tronc gutted its newsroom, ending the employment of almost half its staff.
Brady's former employer Digital First Media owns the Denver Post, which has laid off nearly two-thirds of its staff via numerous cuts, declining from its peak of nearly 300 people.
And that trend line shows no sign of shaking. According to the Pew Research Center, U.S. daily newspaper circulation — print and digital combined — fell an estimated 11 percent in one year to 31 million in 2017. That's half of the readership that newspapers enjoyed in the late 1980s and early 1990s.
It is print where the bleeding is most severe, however, as nearly 1,800 local newspapers have closed their doors since 2004, according to a 2017 study conducted by the University of North Carolina's Center for Innovation and Sustainability in Local Media.
And while many stories will now go uncovered in New York City with the Daily News' layoffs, the situation is much worse in small towns and rural communities where newspaper markets were based on county lines, townships and other small community-based jurisdictions.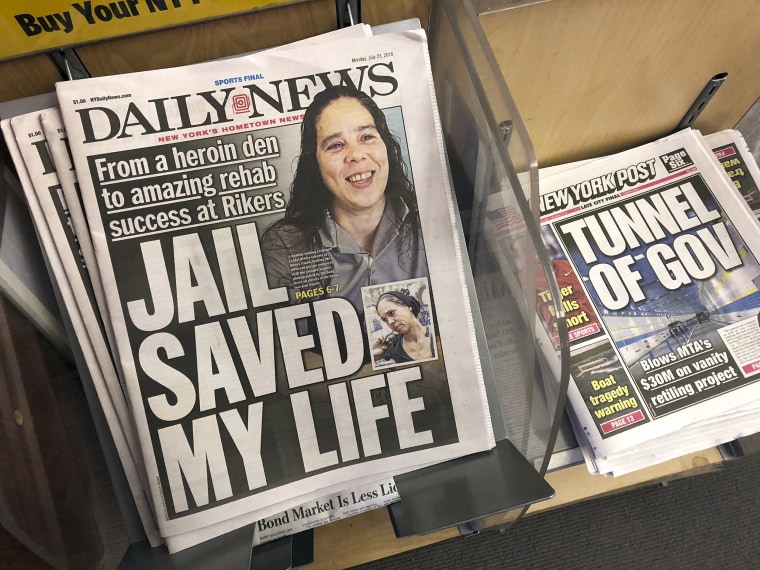 Al Cross, the director of the Institute for Rural Journalism and Community Issues at the University of Kentucky, noted that these local news organizations attended city council meetings, asked their mayors tough questions and held county commissioners accountable.
"What happens when people aren't being watched?" he asked. "As they say, when the cat's away, the mice will play."
And Cross is skeptical that new digital startups will have the bandwidth to cover such issues outside of large population centers, where Brady's websites are located.
The small-town newspapers with circulations of fewer than 20,000 are the markets taking the biggest hits in recent years, according to the UNC study.
"The worst thing that can happen to a local community is for it to lose its school, the next worst thing is to lose its newspaper," Cross said. "Schools give communities something to rally around, something for everybody to have in common. A newspaper is somewhat similar. If it's doing its job right, it's appealing to everyone in the community and covers everyone in the community without fear or favor and gives their community its identity."
For now it seems that the new digital startups are attempting to prove they are financially viable before they move further into small communities.
In February, the Local Media Association surveyed nearly 200 media leaders in charge of small digital operations. That included those new startups as well as the more traditional newspaper, TV and radio organizations.
"At the end of the day you're not going to improve local journalism without local journalists."
Most agreed that the future is digital, but also found that there was not a coherent financial strategy to make them solvent. And fewer than a quarter of them said they were adequately staffed to meet their revenue goals.
Brady was able to expand his reporting staff and hire a Pennsylvania statehouse reporter thanks to Report for America. This nonprofit aims to make journalism a part of a national service program and add 1,000 working reporters to local newsrooms by 2022. This past year the group placed nine reporters out of about 740 applicants. Eighty-five organizations across the country applied for placement.
Report for America pays for half of their fellows' salaries for the first year and a quarter the following year. They group will accept new applications from interested journalists and media organizations on Aug. 1.
"In the past five or 10 years, there's been a lot about how technology is going to save journalism, and a lot of that is partly true," said Steve Waldman, the nonprofit's co-founder. "But we've now discovered that none of that matters if there's not enough reporters. At the end of the day you're not going to improve local journalism without local journalists."
And so, as newspapers continue to decline, there are those digital newsrooms that are beginning to staff up, according to the Pew Research report.
Some of those companies make money through subscriptions, others look to advertising, but Brady said he just wants to make his organization a necessary member of the community and believes they can sustain themselves that way.
That means they rely on the kindness of their readers, and they average between $110 and $125 annually per individual donation. They also try to host events and look their readers in the eye and not worry too much about clicks.
"You make money when you do work that people appreciate and like," Brady said. "The ad business is not really aligned with that. When you're worried about page views and impressions, you're more likely to get that through celebrity-acting-badly stories than covering the school board or local politics."