In Idaho, they released nearly 2,000 mink.
In San Diego, they used acid to destroy a furrier's product.
In Montana, they vandalized the cars of a police chief, and in Minnesota, they glued the locks of a leather store.
These are just a handful of the allegations against two animal rights activists who were arrested Friday in Oakland, California, and who the FBI says embarked on a sprawling, crime-fueled road trip that lasted 40,000 miles and spanned six months, from the summer of 2013 to the end of the year.
The FBI identified the activists as Joseph Brian Buddenberg, 31, and Nicole Juanita Kissane, 28. Both were charged with conspiracy to violate the Animal Enterprise Terrorism Act and face a maximum of 10 years in prison.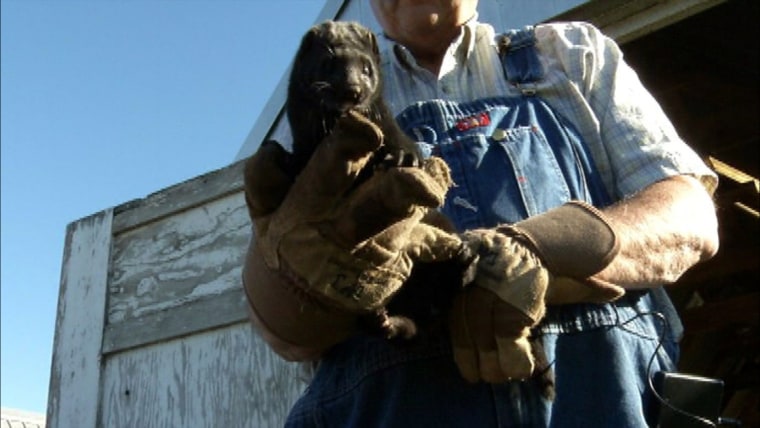 In a six-page federal indictment unsealed Friday in San Diego, Buddenberg and Kissane are described as "extremists" who sought to intentionally harm the fur industry and then boasted about their exploits in "communiques" afterward.
In San Francisco, the pair is accused of slashing the tires of a wholesale meat distributor's vehicles, and in Wisconsin, they tried to flood the home a fur auction worker, according to the indictment. In Pennsylvania, they released 1,000 mink from Rykola Mink Farm, and at Bonlander Farms in Wisconsin, they released another 2,000, it says.
In total, Buddenberg and Kissane are accused of having let nearly 6,000 of the animals go.
U.S. Attorney Laura Duffy applauded the indictment, calling the alleged crimes "a form of domestic terrorism" that "can't be permitted to continue," while a spokesman for the Animal Liberation Front described the pair's efforts as courageous acts against an industry that permits its animals to live in troubling conditions.
"If they did" this, Jerry Vlasak, North American spokesman for the activist group, told NBC station KTVB of Boise, Idaho, "they're our heroes."