A United Airlines jet with 156 people aboard was diverted Wednesday to Grand Junction, Colorado, after at least six people became ill, United and fire officials said.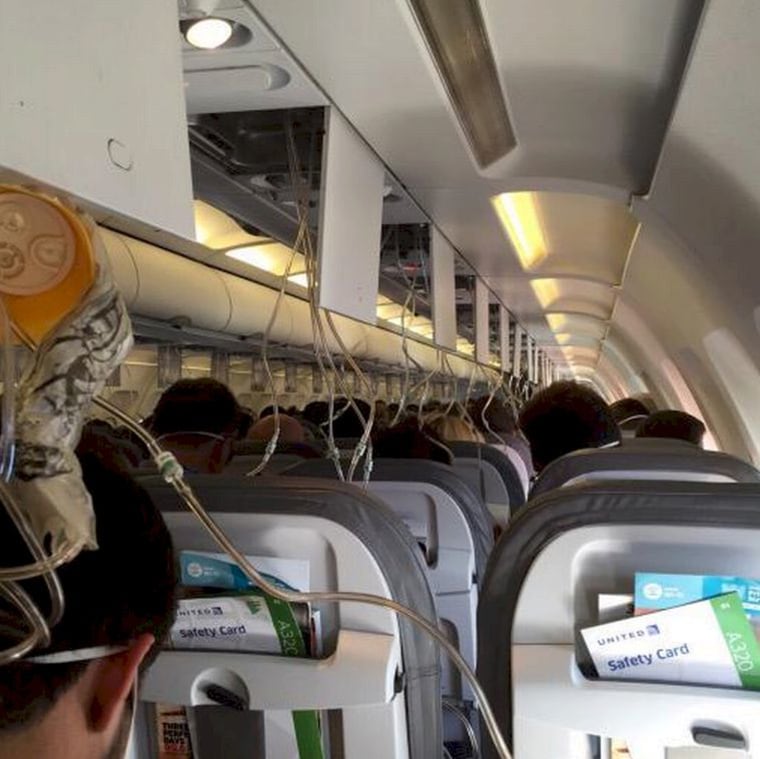 One person was being treated at a hospital and five others reported nausea and headaches after oxygen masks deployed on UAL Flight 447 from Denver to Los Angeles, an Airbus A320, the Grand Junction Fire Department told NBC News.
Shawn Montgomery, a spokesman for the fire department, said the hospitalization was likely a precaution because of the patient's medical history.
United said in a statement that the diversion was "due to a medical issue onboard." All passengers were evacuated safely and were to be flown to Los Angeles on a different plane, it said.
Fire officials said initial reports that there was smoke in the cockpit were incorrect. The "smoke" turned out to be dust and powder from deployment of the plane's oxygen masks, they said.
But the cause of the illnesses remained unknown Wednesday afternoon. There were no lethal or dangerous readings of anything in the air on the plane, and passengers in rows 22 to 27 were being questioned to try to isolate what happened, Montgomery said.