In his Pakistani redoubt where he hid for years from American intelligence services, Osama bin Laden worked as a CEO-in-exile for al Qaeda, sending letters to his operatives, critiquing the current state of jihad, and offering strategic lessons on staying relevant and out of harm's way, newly released documents show.
The records, among thousands recovered in a May 1, 2011, Navy SEAL raid on the Abbottabad, Pakistan, compound in which he was killed, offer fascinating and confounding clues into his cloistered life, and al Qaeda's efforts to develop new lines of attack and recruit members. They show bin Laden as a determined terrorist but also as a detail-oriented bureaucrat and as a man who worried about his family.
Made public Wednesday by the Office of the Director of National Intelligence — all under the heading "Bin Laden's Bookshelf" — the documents span the terror chief's private life. They include personal letters, internal al Qaeda messages and operational analyses. They also include publicly available material — government reports, religious tracts, news articles and maps.
In a 2008 letter to one of his wives, bin Laden outlined his wishes in the event that he was killed, asking that their daughters be wed to mujahidin "or else to good people," and that their son be sent to do jihadist battle.
Also among bin Laden's collection was an al Qaeda job application that asked a lot of typical questions — past jobs, career objectives, criminal convictions — along with, "Do you want to execute a suicide operation?" and, "Who should we contact in case you became a martyr?"
In what is described as a "verbally released document" addressing an operative's criminal trial, bin Laden stated his broad goals for jihad. "By God, we shall not stop, God willing, except at the doorsteps of the White House, and to raise the banner of monotheism on their so-called Statue of Liberty," he said.
In an undated letter, bin Laden urged jihadists to establish "bases" outside of Afghanistan "because this country is not only one of the biggest supporters of the international infidel, but is its guide and one of its main partners."
The documents also include bin Laden's library of English-language books, which indulged his interest in conspiracy theories about the United States.
The titles included:
"Confessions of an Economic Hitman," a bestseller that examined what author John Perkins called "the secret history of events that have created the current American Empire."
"The Secrets of the Federal Reserve" by Eustace Mullins, an anti-Semite who alleged that America's central banking system was created from a conspiracy involving politicians, monopolists and European and Jewish bankers.
A copy of a 1977 joint Congressional hearing on Project MKULTRA, the CIA's program of research into behavioral modification.
"Necessary Illusions: Thought Control in Democratic Societies" by the philosopher Noam Chomsky.
"Bloodlines of the Illuminati" by Fritz Springmeier, billed an expose of a secret society that control the world.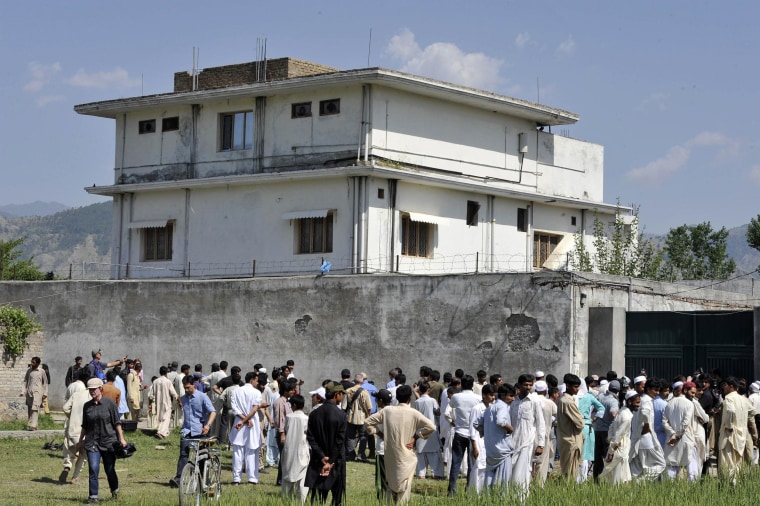 Bin Laden also read books and articles that questioned the official narrative on the 9/11 attacks, which he financed.
He kept a copy of a 2005 Los Angeles Times review of a documentary that argued that politicians, the security industry and media had over-hyped the threat of international terrorism.
And, not surprisingly, he was attracted to writers who analyzed and criticized America's foreign policy, in particular its war against terrorism. Among the books on that subject were "Imperial Hubris: Why the West is Losing the War on Terror" by retired CIA agent Michael Scheuer, who ran the CIA's bin Laden department, and "Obama's Wars" by Washington Post writer and Watergate legend Bob Woodward.
Books on counter-insurgency and guerrilla operations and a handbook on international law were also found. So was part of an article from Time about AOL's declining stock.
The Office of the Director of National Intelligence released the documents as part of an intense review of material collected in the raid as mandated by the 2014 Intelligence Authorization Act. More documents remain under consideration for release.
Rep. Devin Nunes, R-Calif., who pushed for the documents to be made public, said on Wednesday that the first batch was "a step in the right direction" toward declassifying the entire trove.
— with Tony Capra and Daniel Arkin