For the second time this week the USS Mason was targeted by at least one incoming missile fired from a Houthi-controlled area of Yemen. The missiles did not impact the ship and no one was hurt.
A U.S. military official said a coastal defense cruise missile was fired from a Houthi-controlled area south of Al Hudaydah around 6 p.m. local time. The ship used countermeasures, but the officials are not yet certain whether the measures stopped the missile or if it fizzled.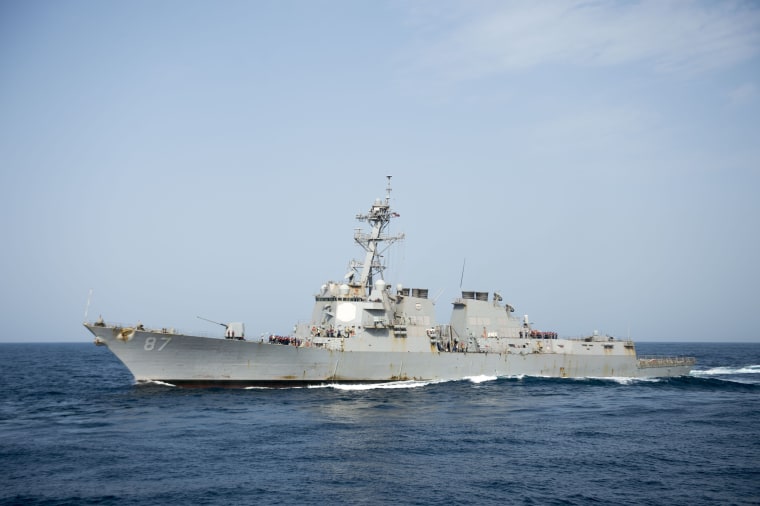 The USS San Antonio and the USS Ponce was operating in the area with the Mason at the time.
Pentagon Press Secretary Peter Cook said Wednesday that the military will respond.
"Those who threaten our forces should know that U.S. commanders retain the right to defend their ships, and we will respond to this threat at the appropriate time and in the appropriate manner," Cook said.
Related: Pentagon Vows to Retaliate for Missile Attack on USS Mason Near Yemen
On Tuesday the Pentagon vowed that there would be retribution after a pair of missiles were fired the USS Mason, a U.S. Navy destroyer, as it conducted routine operations in international waters near the strait of Bab el-Mandeb.
"We are going to find out who did it and take action accordingly," said Capt. Jeff Davis, a Defense Department spokesman said Tuesday. "Anybody who puts U.S. Navy ships at risk does so at their own peril."