The family of Caleb Schwab, the 10-year-old boy killed on the world's tallest slide at a Kansas water park last year, will receive nearly $20 million in settlements from the companies involved, according to court documents.
SVV 1 and KC Water Park will contribute the largest sum, $14 million, of the four parties to Caleb's family, while the other lump sum of the settlement will come from the contractors and manufacturers who worked on the 17-story Verrückt water raft ride at the Schlitterban Kansas City waterpark, The Kansas City Star reported Thursday.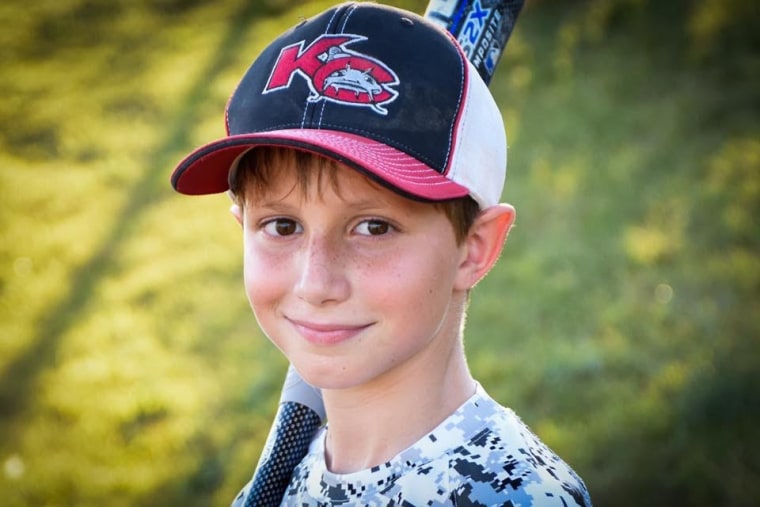 The settlements were announced in January and April, but the amounts weren't disclosed.
The Star obtained the court documents after filing a motion to intervene, arguing that the amounts paid by each defendant should be released to ensure that those responsible for Caleb's death were held accountable.
Related: Lawmaker's Family Reaches Settlement with Water Park Over Son's Death
"The Schwab family and all those impacted by the accident will forever be in our thoughts and prayers, and our deepest condolences are with the family," Schlitterban sokeswomen Winter Prosapio said in an email to NBC News. "We are thankful to have reached a settlement with all parties. We will be removing the ride from our Kansas City park when given permission by the court, which we have yet to receive."
With opening day, May 26, around the corner, the daunting image of last year's tragedy still remains standing in the gloomy distance. The waterslide has been closed since Caleb's death on Aug. 7.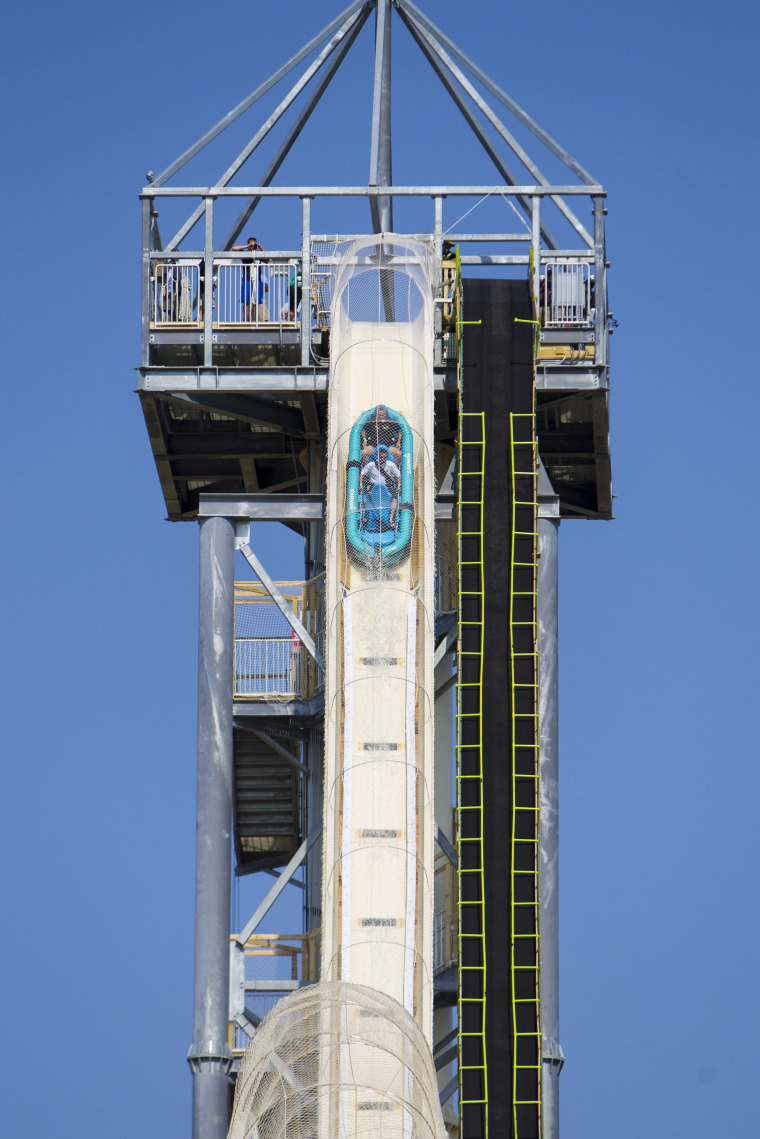 Caleb, the son of Republican state Rep. Scott Schwab, and his family were visiting the park on Elected Officials Day, at which the park provided lawmakers with free admission and lunch.
Caleb was accompanied by two other women on the ride who suffered serious facial injuries. The women have settled their claims against the companies involved.
Verrückt opened on July 10, 2014. Its German name means "insane" or "crazy." The ride featured a three-person raft that plunged 17 stories at 70 mph, then surged back up a hill to drop 50 feet into a pool.
The investigation is still underway, but it is believed that Caleb's raft went airborne before coming into contact with the ride's safety netting. Police described Caleb's cause of death as a fatal neck wound.
After the incident, multiple riders told The Star that their rafts had also gone airborne and that there was an issue with the hook-and-loop strap meant to keep the riders secured to the raft.
Verrückt had not been inspected since its grand opening in 2014. The Kansas Legislature agreed to approve tighter regulations of amusement park rides in its most recent session.