A search is underway for a Minnesota mother of two who has been missing for nearly a week after she was last seen dropping off her kids at day care before she returned home.
Winona police said that they consider the disappearance of Madeline Kingsbury, 26, "involuntary" and "suspicious" and that they are investigating whether foul play was involved.
Kingsbury was last seen Friday when she dropped off her two children, ages 5 and 2, at day care with their father at 8 a.m., Police Chief Tom Williams said at a news conference Wednesday.
She returned to her home in Winona around 8:15 a.m. The children's father told police that he left Kingsbury's residence in her van around 10 a.m. and that when he returned later in the day, she wasn't home.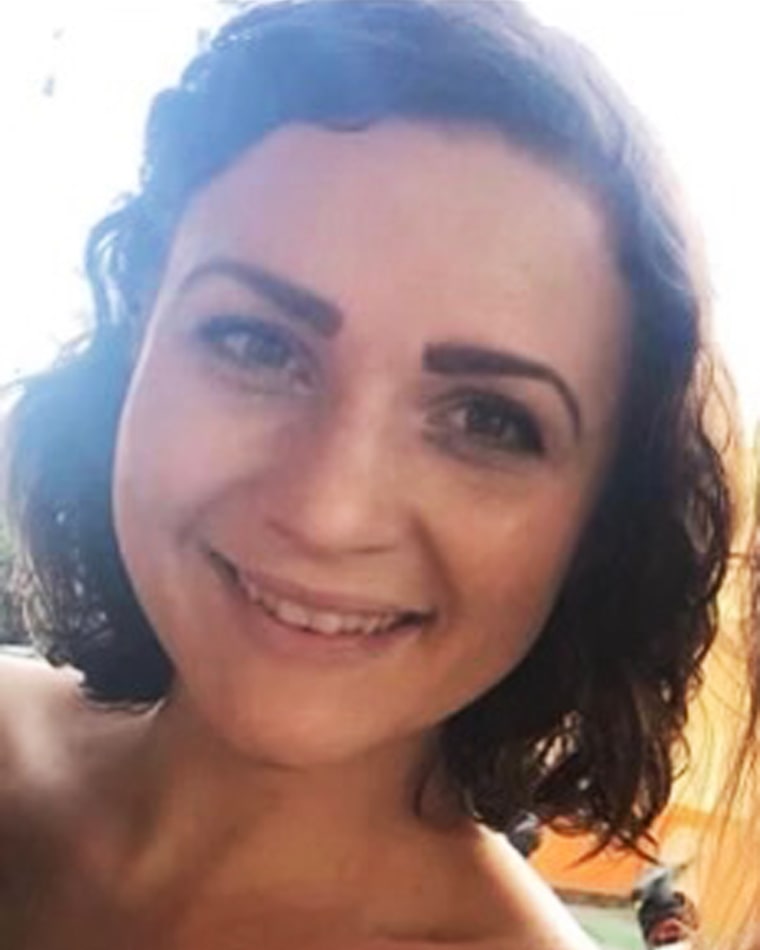 Williams said a van matching the description of Kingsbury's vehicle — a 2014 dark blue Chrysler Town and County minivan — was seen driving on County Road 12 and Highway 43 in Winona County, southbound on Highway 43 through the eastern part of Fillmore County, and back to Winona on Highway 43 from 10 a.m. to 1:30 p.m.
It's not clear who was driving the vehicle. 
The van is believed to have remained parked in the driveway of Kingsbury's residence from 1:30 p.m. onward. 
"Nothing to date has indicated that Maddie left the residence on foot or in another vehicle," Williams said.
Police said that investigators searched the van and the residence and that inside the home they found her phone, the jacket she was wearing that morning, her wallet and her ID. 
"Based on the investigation, we know that the children were dropped off at the day care and the van returned home. Based on that, the investigation is still open and ongoing as to what happened upon returning home," Williams said.
Police said Kingsbury failed to show up for work Friday and didn't answer any calls or message from friends and family. She also failed to pick up her children from day care that afternoon and didn't make other arrangements for them, which is "extremely out of character for her." 
Law enforcement officials have been searching areas near Kingsbury's residence in Winona and along Highway 43 in Winona and Fillmore counties. The search is on foot, in vehicles and by water and air. 
Police said they have no suspects or persons of interest.
Williams said that "no stone is being left unturned" and that "we are all concerned for her safety." 
Police are asking people who live in Winona and Fillmore counties to watch their properties, check their home security cameras for signs of a vehicle matching Kingsbury's minivan and look for signs of disturbance around their residences. 
Megan Kingsbury, Kingsbury's older sister, said the family is offering a $50,000 reward for information on her whereabouts. 
"Please help us find Madeline. The children need their mother. We need our daughter, our sister, our aunt and our best friend back," she said.
She described her sister as a "hardworking and dedicated mother" who was a grad student and works for the Mayo Clinic. 
Kingsbury is described as 5 feet, 4 inches tall, weighing 135 pounds, with brown hair and hazel eyes. The Minnesota Bureau of Criminal Apprehension is aiding in the case.