It's not just a vacation as the first family heads out for a long weekend at Carlsbad Caverns and Yosemite National Park.
President Barack Obama is hoping to lead by example as the White House tries to encourage families to explore national parks and announces another step to make visiting easier. The visit comes at a time when the century-old National Park Service faces two very series issues: climate change and budget cuts.
"Climate change is the single biggest threat to parks and resources," Christy Goldfuss, managing director of the White House Council on Environmental Quality, told reporters on a conference call Thursday.
Related: Breaking the Ice: Obama Seeks to Cement Climate Change Legacy
Iconic sites like Ellis Island and the Statute of Liberty could be at risk if sea levels rise and it could cost $40 billion dollars over the next century to deal.
Warmer winters are increasing bark beetle infestations at Yellowstone and are killing trees and could eventually destroy forests.
Plus, the National Forest Service is also using up 52 percent of its $5,073,246,000 budget to fight forest fires which, some studies show, are exacerbated by climate change.
"We still need Congress to take action now to ensure these opportunities continue to be available by passing a real budget fix that stops the chronic drain on Forest Service resources that comes from the growing costs of fighting wildfire," Agriculture Secretary Tom Vilsack said in a statement.
The House Appropriations Committee agrees that the funding mechanism for fighting forest fires is inadequate, and has pushed for reform. And they've just marked up a bill that includes $3.9 billion — fully funding the 10-year average for wildland fire suppression costs for both the Department of the Interior and the Forest Service.
In July 2015, the House also passed the Resilient Federal Forests Act of 2015. While allowing FEMA and states to move money around the pay for fighting forest fires, it does not specifically increase funds to pay for firefighting.
"Continuing to throw money at this issue without broader forest management reforms will not solve the problem. The Senate should act on the House bill or at the very least advance one of their own," Parish Braden, communications director for the House Committee on Natural Resources said.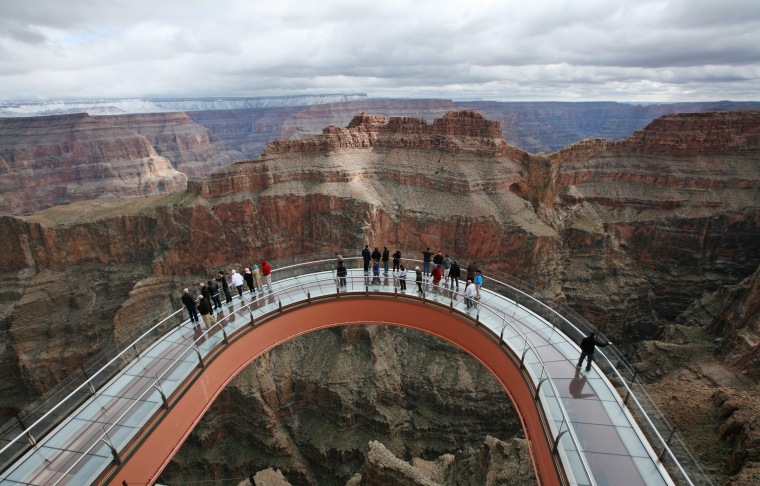 Interior Secretary Sally Jewell says one of her main concerns is the visitor experience.
The park system is experiencing a $12 billion maintenance backlog and that trickles down to everything from garbage disposal to leaky toilets. And for busy, well-known parks like Yosemite in California and Glacier National Park in Montana, there have been complaints about long waits for buses to get into the park and traffic jams.
It costs $820 million dollars per year just to maintain the nation's parks at current levels, and as funding dips below that year after year, the maintenance backlog has grown, administration officials said. Some funding is on the way to deal with road projects and the Obama administration has asked for special legislation to deal with the backlog.
There is also a proposal to allow corporate sponsorships in parks.
The parks are also facing a congressional and Interior Department investigation into systemic "misconduct and unethical behavior". The complaints include a systemic pattern of sexual harassment at Grand Canyon National Park going back 15 years, investigators found.
"How many sexual harassments does it take to fire a federal worker,"Republican Rep. Jason Chaffetz of Utah chairman of the House Committee on Oversight and Government Reform pressed National Park Service officials during a hearing on Tuesday.
As the National Park Service works to address internal and external challenged, the White House is taking another step to make it easier for families to enjoy parks all over the nation. The Forest Service will streamline the special use permit process for groups who used to have to go through a time consuming, cumbersome process to visit.
Except, this may not be the best weekend to visit Yosemite for those looking to avoid traffic.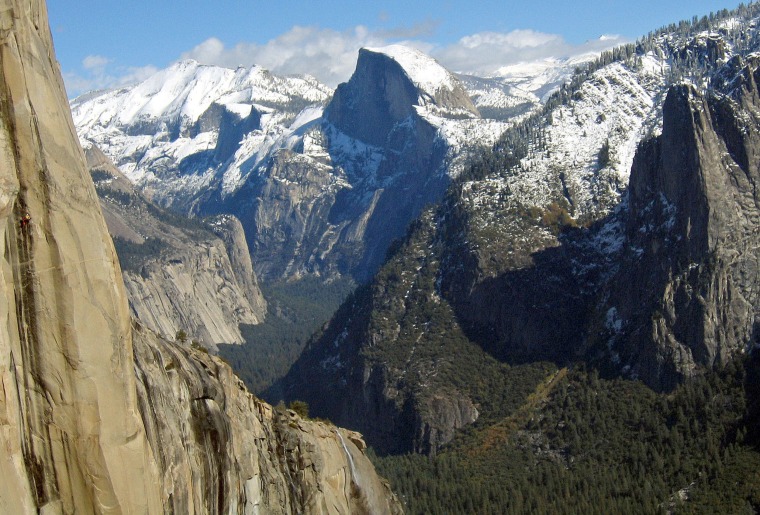 The park has posted an advisory on it's website about the first family's visit, asking patrons to enter before 8 am or after 6 pm and warning that some areas may be temporarily closed during the visit. It also indicated they were expecting record breaking visitation this weekend — 2016 numbers are already up 20 percent over previous years.
Yosemite is known for it's spectacular waterfalls, and ancient sequoias, with exhilarating views from its cliffs and rock formations. The last sitting president to visit Yosemite was John F. Kennedy, in 1962.
Carlsbad Caverns is made up of 120 caves, spread over 46,000 acres in southeastern New Mexico, about an hour drive from El Paso. Visitors will share the park with bats, birds and 54 kinds of reptiles and amphibians who call the park home.
For the Obamas, the trip hearkens back to a similar trip the first family took to Yellowstone National Park in 2009 when Malia and Sasha were younger. Malia graduated from high school this year.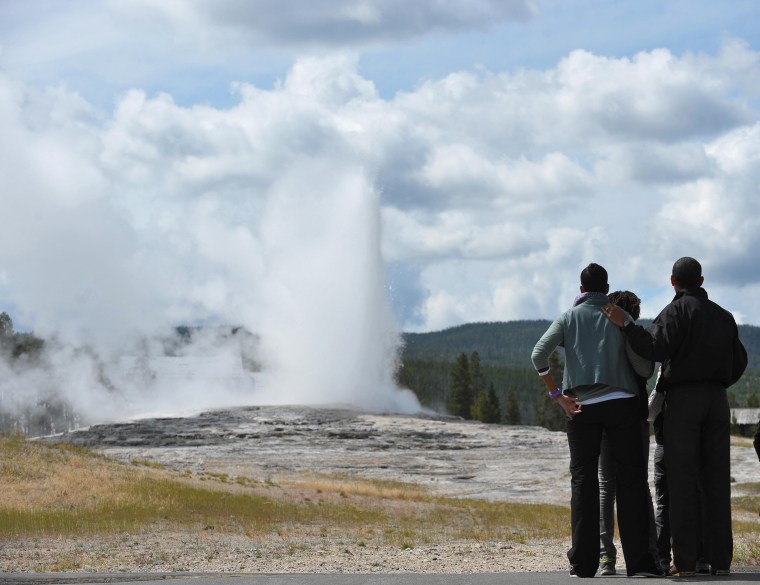 Of course, the Obamas also live in a national park: the White House.
Attendance at national parks has increased at a steady clip since 2013, but has seen peaks and valleys since the late 80's. 2015 saw a record number of visitors.
Last year, the Obama administration unveiled the Every Kid in a Park initiative, granting free access to 4th graders and their families who want to visit national parks. The administration hoped to "inspire the next generation to discover all that America's public lands and waters have to offer".
The program is scheduled to end August 31, 2016.
The most visited park in 2015 was the Blue Ridge Parkway, dubbed "America's favorite drive". More than fifteen million people traversed part of the road stretching 469 miles from the Shenandoah National Park in Virginia to Great Smoky Mountains National Park in North Carolina.
The website boasts "close-up views of the rugged mountains and pastoral landscapes of the Appalachian Highlands". California's Golden Gate Recreation Area ranks second, with 14.8 million people visiting in 2015.