A Florida charter boat captain is accused of drinking heavily, doing drugs and threatening to shoot his passengers and throw them overboard before firing his gun several times from the top deck of the boat.
"We were definitely all in fear for our lives," one of the passengers, Carlo Lopeparo, told Sarasota police.
Mark Bailey, 36, the captain of the "Double Marker" was arrested early Sunday on charges of boating under the influence and resisting a law enforcement officer, according to the Sarasota Police Department.
Bailey and his first mate, Devin Kissell, had taken five passengers out on the Sarasota Bay at about 7 a.m. Saturday morning for what was supposed to be a 12-hour fishing trip.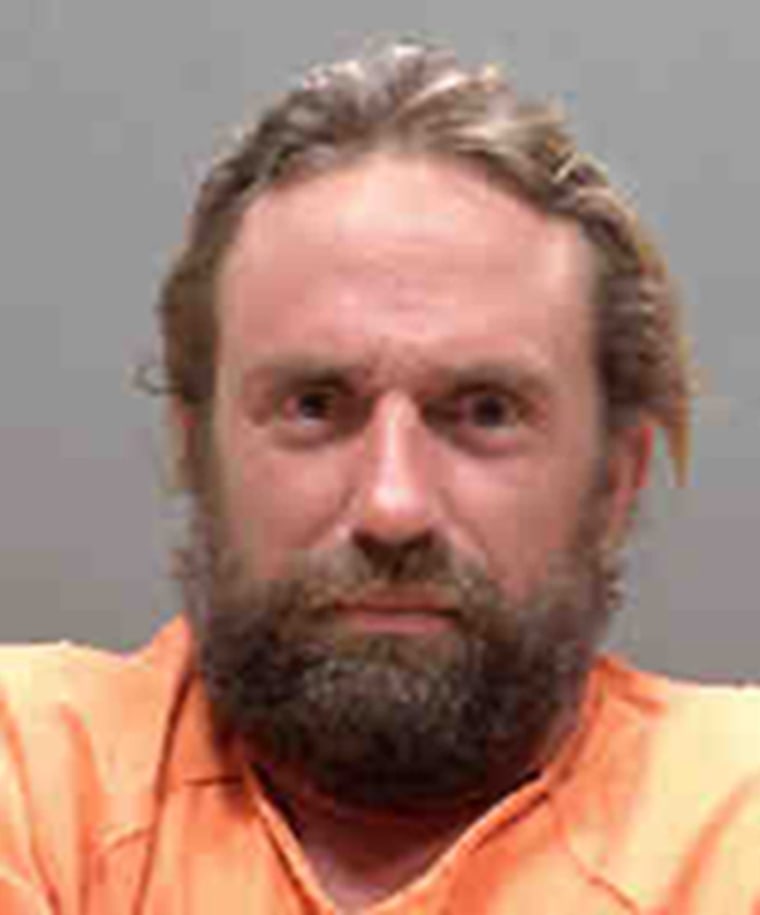 The boat had been chartered by Chris Giuffre, 53; his son, Chris Giuffre Jr., 23; and their friends Lopeparo, 35, along with Lopeparo's brother, Jason Rialmo, 39, and his son, Jason Rialmo Jr., 15.
All of the passengers and Kissell reported that Bailey drank several beers in the beginning of the trip, according to an arrest report. When Lopeparo asked his nephew, Rialmo Jr., to grab him a beer from the top deck where Bailey was, the captain told him he couldn't have it, but the teen thought he was kidding and grabbed the beer anyway.
At that point, "the captain bumped shoulders with the young man and grabbed him around the neck and clasped on to the young man's chain and ripped it off," Giuffre told police.
An argument ensued, but the captain retreated back to the upper deck to keep drinking. At this point, he was drinking Captain Morgan rum, smoking a joint and using cocaine, the passengers reported.
Later, the inebriated captain told Giuffre Jr., "It would be nothing to pop a bullet in each one of us and dump our bodies overboard," Giuffre Jr. wrote in his statement to police.
"He also stated he has his buddies at the dock for us when we get back. He then proceeded to say he wanted to help to kill n------," Giuffre Jr. wrote.
The police report said Giuffre Jr. and his fellow passengers were white.
All of the passengers reported that shortly after threatening them, Bailey fired between four and eight gunshots from the upper deck.
At that point, the elder Giuffre said, Bailey was "drinking rum from the bottle" and "scaring the crap out of all of us."
The group asked to go back to shore. Instead, Bailey started driving the boat in circles, which the passengers noticed by checking the compass apps on their cellphones.
"Every time we went to speak with him, he was more and more inebriated and high," Giuffre wrote. "I became very unsettled, and the situation became very sketchy. We had no control and no way to get back. I believe he didn't want to dock completely wasted, and was buying time."
"I can do this as long as I want. I do this for a living," Bailey said, according to Giuffre.
When the boat finally entered cellphone range, they called the Coast Guard and the Sarasota Police Department, who were waiting at the marina when the boat returned six hours late, at 1 a.m.
The arrest report said that when Bailey got off the boat, he had bloodshot eyes and "a strong odor of alcoholic beverage was emanating from his person." He was also slurring his speech and unsteady on his feet.
When Bailey was detained in a police car, he kicked at the inside of the door, and when officers opened it, he tried twice to keep them from closing it again, the report said.
He refused breathalyzer tests at the docks and at the Sarasota County Jail, where he remained jailed on Wednesday.
Bailey is facing separate charges of resisting an officer in May and was arrested for trespassing last year, according to jail records.