Fox News veteran Greta Van Susteren will be joining MSNBC next week to anchor a new evening show called "For the Record with Greta," network executives announced on Thursday.
"Greta is a true pro with a proven record of tough journalism," Phil Griffin, president of MSNBC, said in a statement. "Her broad range of experience and sharp news judgment will be of great value to MSNBC as we build on our momentum going into a new year and a new administration."
Van Susteren is just the latest high-profile former Fox anchor to join the Peacock family. On Tuesday NBC News announced that former Fox News host Megyn Kelly will be joining its network, set to anchor a new one-hour daytime program through the week and launch a Sunday evening news magazine show.
Van Susteren leaves behind a long career at Fox News Channel, where she hosted the show "On the Record" for 14 years. Before that she served as a legal analyst and anchor at CNN for more than a decade, building off her previous career as a criminal defense and civil trial attorney.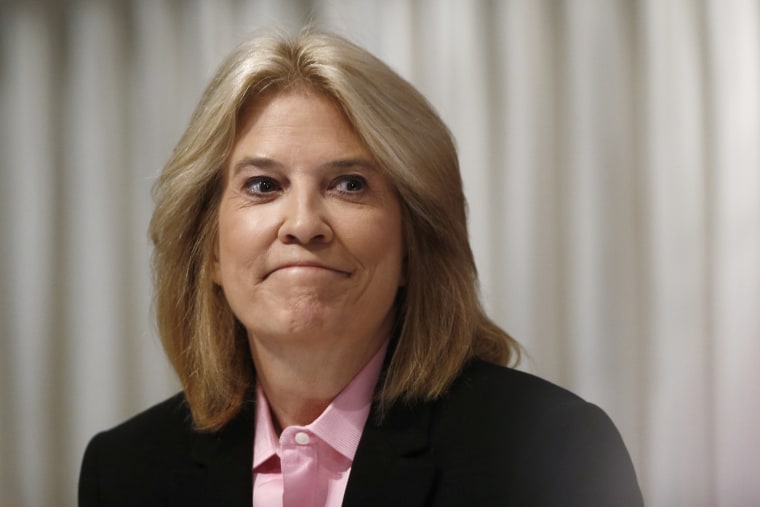 "I'm thrilled to start my next chapter at MSNBC," Van Susteren said in a statement on Thursday. "The network is the right destination for the smart news and analysis I hope to deliver every day, and I look forward to joining the talented journalists and analysts I respect there."
"For the Record" will make its MSNBC debut on Jan. 9, filling the hour-long time slot at 6 p.m. that formerly featured Bloomberg's political show "With All Due Respect."