Tennessee lawmakers on Tuesday approved a measure that would make it the first state to offer free community college to all residents who don't yet have a degree.
The bill now awaits the governor's signature and will go into affect in the fall of 2018 once passed.
The legislation will allow Tennesseans without a college degree — including recent high school graduates, and adults who have never enrolled in a college or who have been out of school for extended periods of time — to be eligible for up to five years' worth of tuition grants to attend one of the state's two- or four-year community colleges.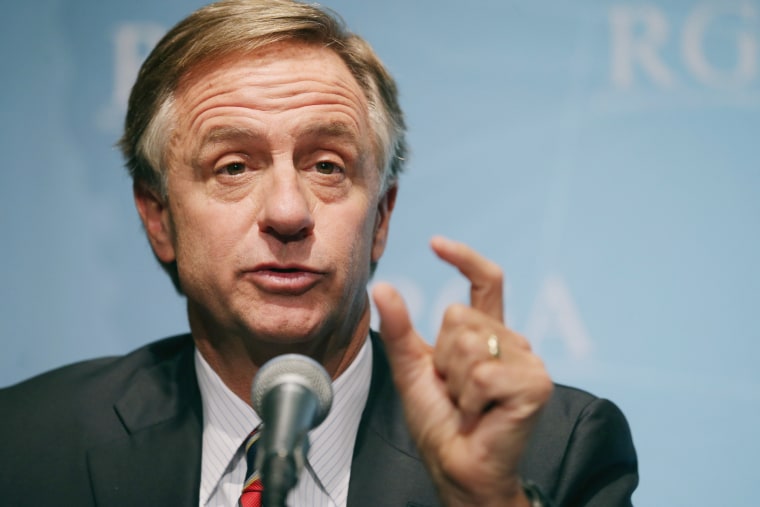 The new measure, dubbed the Tennessee Reconnect Act, is part of Gov. Bill Haslam's campaign to raise the number of Tennesseans with a college degree or certificate to 55 percent by 2025.
"In Tennessee, we've determined that the best jobs plan is an education plan," Haslam said in a statement. "If we want to have jobs ready for Tennesseans, we have to make sure that Tennesseans are ready for jobs, and there is no smarter investment than increasing access to high quality education."
With 34.3 percent of its residents holding some type of college degree, Tenessee ranked 42nd in the number of state residents aged 25 to 64 who had at least an associates' degree, according to a 2016 report by the Tennessee Higher Education Commission. In 2014, the state placed 40th on the New Economy Index, which measures how knowledge-based, innovative and globalized a state's economy is.
Related: New York Becomes Only State to Offer Free Four-Year College
Currently, the state's education incentives include the Tennessee Promise Scholarship, which provides funds for costs not covered by other state or federal financial aid, and the Community College Reconnect Grant program. The latter funds educations of low-income Tennessee residents who have earned at least 30 hours towards an associates' degree but let their education lapse for at least two years.
Since Tennessee Promise was implemented in 2014, first-time freshmen enrollments at community colleges have seen a 30 percent jump, while total enrollment at technical schools rose by 32 percent, according to statistics posted by the governor's office.
To be eligible for the new grants, prospective students must not have a degree. They must also be qualified to receive a lottery-funded scholarship and have been a Tennessee resident for at least one year before applying. Students must also complete a Free Application for Federal Student Aid (FAFSA) each year they receive the grant and participate in a college success program.
Related: San Francisco Announces Deal for Tuition-Free Community College
Once they're enrolled, students will have to maintain a 2.0 GPA to keep their cut of the roughly $9 million budgeted for the program in its first years. That money comes from interest on state lottery funds invested in 2003, said the bill's principal sponsor state Rep. David Hawk.
"As businesses and industries look to locate or expand their business, they're looking for citizens that have some type of post-secondary degree," Hawk said. "This is going to allow us to incentivize our working adults who may not have that higher education degree to go back to school to make themselves more attractive to new business and industry."