A trio of men stole several barrels of gold worth more than $4 million from a truck traveling through eastern North Carolina, leaving the vehicle's drivers tied up in the woods after they fled the scene, authorities said Monday.
The heist happened after the truck began experiencing mechanical problems late Sunday on Interstate 95 in Wilson County, the local sheriff said in a statement. The robbers tied up the two armed security guards escorting the shipment from Miami to Massachusetts and fled.
Calvin Woodward Jr., the local sheriff, said the FBI has been contacted.
"We have been notified and are coordinating with our law enforcement partners to determine whether a federal crime has been committed," the FBI said in a statement.
It was not clear Monday afternoon how much gold and silver was in the truck. The Miami-based Transvalue Inc., which employed the guards, did not immediately respond to a request for comment.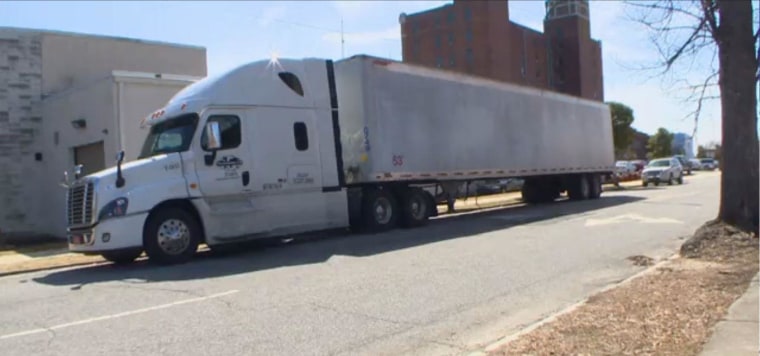 — Miranda Leitsinger