/ Source: Associated Press
Golf star Tiger Woods resolved a driving under the influence case Friday, pleading guilty to reckless driving and agreeing to enter a diversion program.
Woods, 41, entered the plea in Palm Beach County, Florida.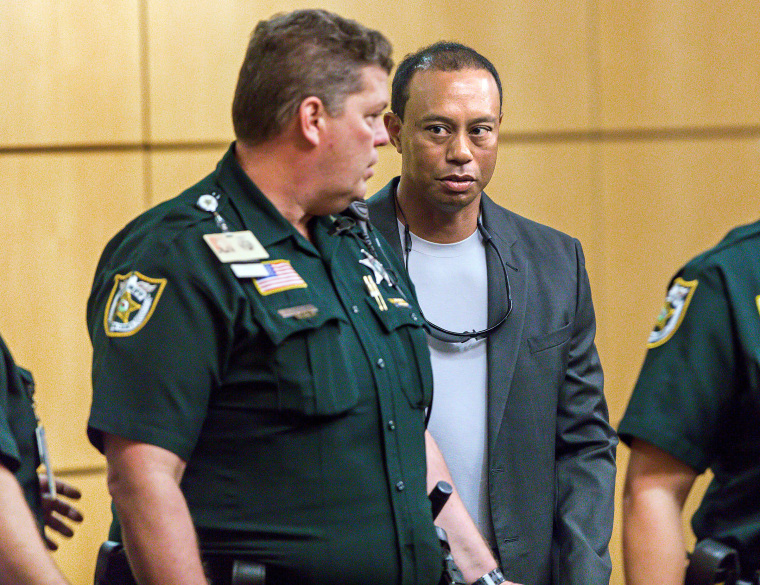 In the diversion program, the four-time Masters champion will spend a year on probation and pay a $250 fine and court costs. He must go to DUI school, perform 20 hours of community service and attend a workshop where victims of impaired drivers discuss how their lives were damaged.
Woods was arrested in May after passing out in his Mercedes on the side of a road about 15 miles from his home in Jupiter, Florida. He did not know where he was when asked by officers, and he appeared unsteady and confused during a field sobriety test, police dashboard camera video showed.
He had painkillers, sleep drugs and an active ingredient in marijuana in his body when he was arrested, according to a toxicology report. The Palm Beach County Sheriff's Office has not said whether he had prescriptions for all the medications or medical marijuana, which is legal in Florida.
Related: Tiger Woods Says He Has Completed 'Intensive Program'
The 14-time tournament winner has remained one of the wealthiest athletes in the world, according to Forbes. But a slew of injuries over the years have brought his career to a virtual standstill, and he remained off the fairway for 16 months until last December, when he competed in a tournament event.
In 2009, Woods was involved in another car accident in which he crashed his Cadillac Escalade into a fire hydrant and neighbor's tree, and was charged with careless driving. In the aftermath, rumors surfaced that Woods had been having extramarital affairs with other women.
He eventually admitted to his sexual indiscretions in a television statement in which he famously admitted, "I was unfaithful. I had affairs. I cheated." Soon after, he and his wife, Swedish model Elin Nordegren, announced their divorce after almost seven years together.