He's made his list, checked it twice and finally ... Santa Claus is coming to town!
Jolly Old Saint Nick has already delivered more than 2 million presents (and counting) to homes in Vietnam, India, Pakistan, Kabul and he's continuing to make his magical journey around the globe.
Children and families can visit the North American Aerospace Defense Command (NORAD) Santa Tracker website, or download the app, to find out exactly when Santa Claus will be coming to town.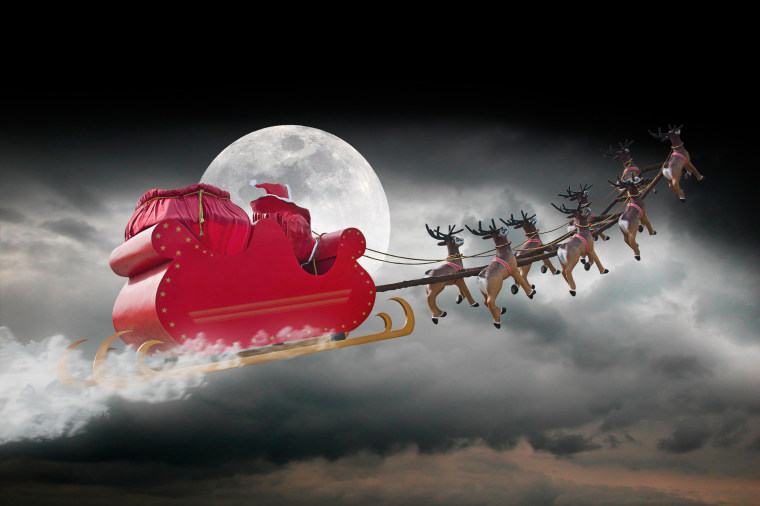 NORAD has been tracking Santa and his sleigh for more than 60 years — all because of an incorrectly listed number.
In December 1955, Colonel Harry Shoup, was on duty at the Continental Air Defense Command Operations Center when the infamous red phone rang. Knowing that calls to that line only came from the Pentagon or a general, Shoup answered immediately.
But the line was quiet.
Then, a small voice asked, "Are you really Santa Claus?" Shoup recalled in a 2009 interview with NORAD.
Related: Gay Senior Cherishes Gift of Friendship on Christmas
Shoup said he thought someone on his staff was playing a joke. But when the little girl asked if he was Santa again, he decided to play along.
"I said, 'Yes, I am, have you been a good little girl?'" he recalled. "She had a big long list of what she wanted ... I just get thrills thinking about it!"
It turns out, a local department store had placed an advertisement in the newspaper encouraging children to call Santa — but the number had a typo. Instead of dialing the store, dozens of children mistakenly called the Command Operations Center that night, according to NORAD.
Related: Essay: This Christmas, We'll Leave Santa Mochi and Dumplings
The happy mistake began the tradition of the NORAD Santa Tracker — and the "Santa Colonel," too. Shoup died in 2009 but now, every year, one colonel is assigned the task of overseeing a team of NORAD volunteers track Santa for children around the world.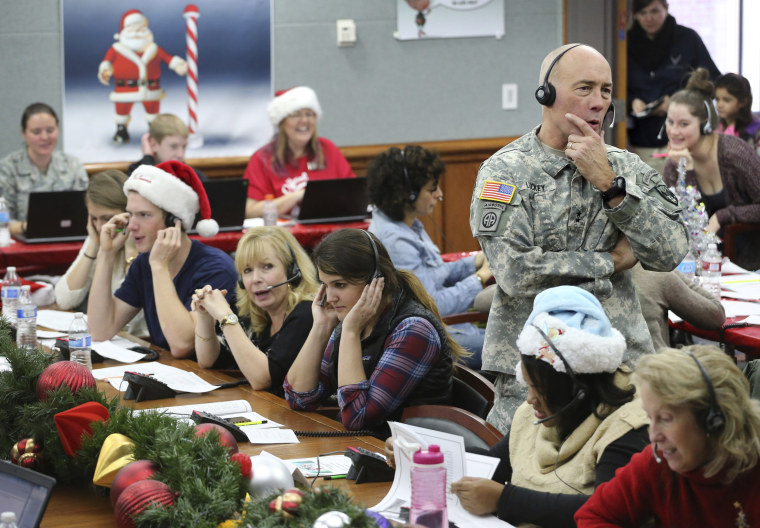 For more than 60 years now, children have been able to call the Santa Tracker hotline to find out exactly where Old Saint Nick is on his journey.
Navy Lt. Cmdr. Paul Noel told the Associated Press that 1,500 volunteers answered nearly 141,000 phone calls and more than 2,800 emails last year. The NORAD spokesman was quick to say his name really is Noel.
A call placed to the hotline this morning was answered by a cheerful volunteer named Diane, who said Santa had just finished delivering presents in China and was working his way across Russia.
Santa will be coming down chimneys in the United States around 9 p.m. EST, she added, so make sure the cookies are out, stockings are hung, and the kids are tucked-in before he arrives!