HOUSTON — A 25-year-old man who had allegedly disappeared eight years ago was never really missing and has been living with his mother almost the whole time, authorities said Thursday.
Rudy Farias made national headlines over the weekend when it was reported he had been "located safe" at a church in Houston after a yearslong search.
He was reported missing to police on March 7, 2015, but came home one day later, Houston police disclosed Thursday.
Farias "was not missing during the eight-year period," Houston police Lt. Christopher Zamora told reporters.
There had even been multiple times in these eight years when police officers spoke with the young man and he allegedly gave them fake names.
"He made contact with patrol officers out on the street. However, during these contacts, fictitious names and dates of birth were given misleading officers, and Rudy would remain missing," Zamora continued.
"In fact, both Janie (Santana), Rudy's mother, and Rudy himself gave fictitious names while interacting with various patrol officers. After investigators talked with him yesterday, it was discovered that he returned home the following day, on March 8, 2015."
While the teen, now an adult, was seen by many people coming and going from the house over the years, Santana identified him as a nephew and not her allegedly missing son, police said.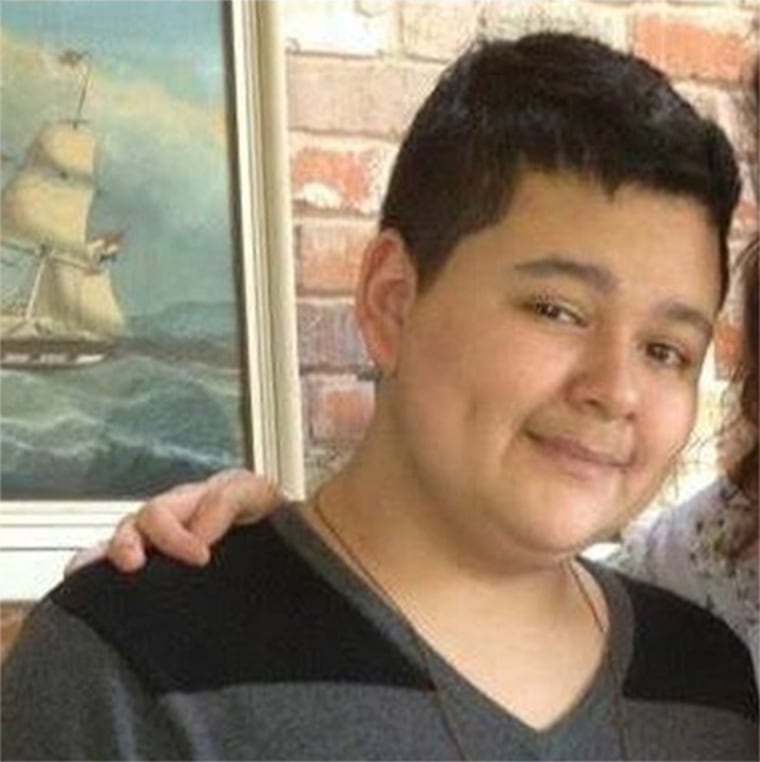 "The mother, Janie, continued to deceive police by remaining adamant that Rudy was still missing," Zamora said.
Chief Troy Finner said he doesn't know why Farias' mother allegedly maintained that her son, then 17, was missing all of this time.
"We can't predict motivation," Finner said.
Local prosecutors have, so far, declined to open a case against the mother or the son, police said.
Farias was found last week at a church, roughly 8 miles from his family's home, according to an investigator with Texas EquuSearch, a nonprofit search-and-rescue service that helped search for Farias.
He was nonverbal and unable to communicate, his mother said in a statement, adding that a good Samaritan discovered him and immediately called authorities.
The young man was at home with his mother on Thursday, police said.
"Rudy is safe," Zamora said. "He is with his mother by choice. He's a 25-year-old man." 
When asked if Farias was a victim or a potential suspect, Chief Finner declined to say.
"The investigation is still going on," Finner said, "and I'm not going to say if he's a victim or not." 
Police on Thursday did not detail the circumstances behind officers' interactions with Farias and Santana over the years.
The investigation is still ongoing and Santana might still be prosecuted for allegedly giving false information in a police report, officials said.
As soon as Farias' recovery was detailed in local news reports, Houston resident Kisha Ross, 44, said she recognized the young man being cast as a missing person as her neighbor from two doors down the block.
Farias is a regular visitor to her house, Ross said, to socialize with her son, daughter and cousin.
The young man, known as "Dolph" to her family, is close to his mother, who works in a private security firm, Ross said. He once even brought Ross' family job applications if they ever wanted to apply to work at the mom's company.
Last week, Farias allegedly took his mother's car and she didn't know where he was, the neighbor said.
"He left in her car and she didn't have a way to get to work," Ross said. "She texted my cousin and said, 'Have you seen my son?' My cousin was like, 'No.'"
Deon J. Hampton reported from Houston and David K. Li from New York City.