The woman killed when a car plowed into a crowd of anti-racist protesters in Charlottesville, Virginia, on Saturday was identified by her family Sunday as a local paralegal.
Heather Heyer, 32, died after she was struck by a gray Dodge Challenger. James Alex Fields, 20, who had traveled from Ohio to protest with a group of white nationalists on Saturday, was charged with second-degree murder for allegedly driving the car into the crowd.
Heyer, who worked for a law firm in nearby Ruckersville, Virginia, had decided to travel to Charlottesville to join a group of counter-protesters, her family said.
"She was there with her friends, and she was trying to simply cross the street as the movement was breaking up that day, and she was plowed down by a young man who was intent on spreading hate and thought hate would fix the world," Heyer's mother, Susan Bro, told NBC News. "And hate does not fix the world."
Sarah Albro, a former coworker and friend of Heyer's, said it wasn't a surprise that she'd attended the counter-protest.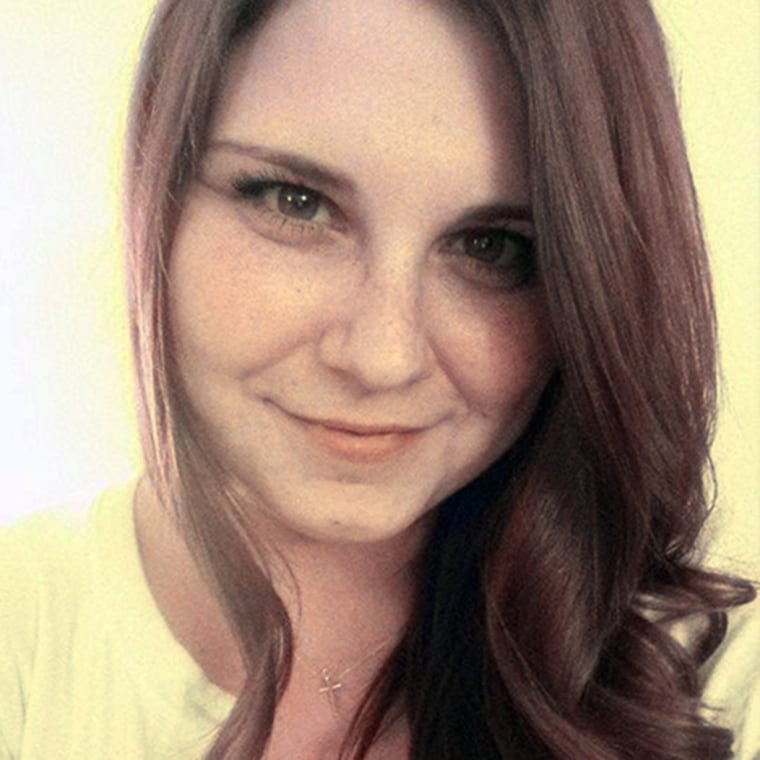 "She was vocal. She had transgender friends. She had black friends. She had gay friends. She had a very wide range of friends, and she never met anyone who was a stranger," Albro said.
"I wouldn't say that she was an activist," Albro added. "But I would say that she felt strongly about certain things and had no problem standing up and showing support."
Heyer, who grew up in Greene County, Virginia, was one of 20 people who were injured when Fields plowed into a group of counter-protesters, police said.
William Monroe High School in Stanardsville, Virginia, confirmed that Heyer was a 2003 graduate.
Related: Mother of Charlottesville Suspect Says She Thought Rally Was Just About Trump
Heyer's boss, Larry Miller, president of Miller Law Group PC, said she had worked with him for about five years.
"She was conscientious, precise and always striving to improve her work," Miller said. "She cared about the clients. She had her opinions and would defend them with vigor. She was a peaceful person. She loved her dog, Violet. She was full of life, and her time was cut short, and I know that I will miss her. I am in shock."
Bro said she assumed that Heyer was going to be at the protest, but she didn't feel comfortable dissuading her daughter from attending.
"I always encouraged her to be strong and strong-minded — even though that wasn't always easy to raise — but I was always proud of what she was doing," Bro said as her voice began to crack.
"She was a fun-loving person and tenderhearted person," she added, "but at times she could be tough as nails, too."
A vigil for Heyer is expected at 7 p.m. Sunday at Emancipation Park — the intended site of Saturday's alt-right rally.