A second arrest has been made in the death of Imani Roberson, the Georgia mother-of-four whose body was found by deputies after she was missing for more than two weeks, authorities said Tuesday.
Cedarius Glaze, Roberson's brother-in-law, was arrested on Tuesday and charged with helping to hide the victim's body, the Rockdale County Sheriff's Office said in a statement.
Glaze, 28, was arrested just days after his brother, Roberson's husband Donell Anderson, was taken into custody and charged with felony murder, malice murder, aggravated assault, and possession of a firearm.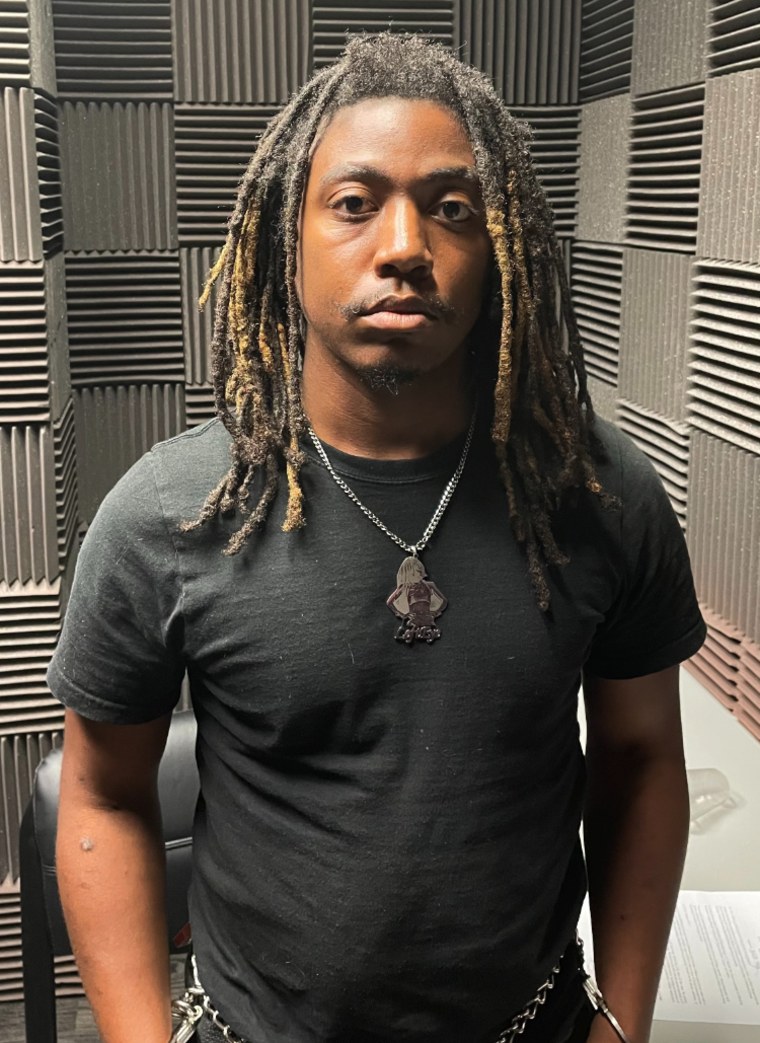 The murder suspect's brother was arrested after authorities received a tip, the sheriff's office said. He has been charged with tampering with evidence, concealment of a dead body and arson, authorities said.
The sheriff's office had previously said it expected to make more arrests after announcing charges against Anderson.
Roberson was last seen July 16 in Conyers after leaving her mother's house. Her vehicle was later found torched and in pieces in the Atlanta area, about 24 miles away.
Photos provided by her family to NBC News affiliate WXIA in Atlanta appeared to show charred pieces of her vehicle in the area where it was found, while video from a neighbor's doorbell camera appeared to show the vehicle pulling out of Roberson's driveway the evening she went missing.
Earlier that day, Roberson and her four children had visited her mother for a family dinner. She and two of her children, ages 3 and 1 month, had left to go back home, her family and authorities said. The other two children, ages 11 and 9, stayed at the grandmother's house, the sheriff's office had said.
The following day, Roberson's mother, Clarine Andujar-White, called her daughter repeatedly and grew concerned when she did not answer. She went to her home, but found no one there. The mother filed a missing persons report on July 17.
"When I couldn't reach Imani almost three weeks ago, I knew something was wrong," Andujar-White previously said. She said her family was devastated after her "worst fears were confirmed."