The husband of a Georgia mother-of-four who had been missing for more than two weeks was arrested after deputies found her body, the Rockdale County Sheriff's Office said Saturday.
Donell Anderson was taken into custody Friday night in connection with the disappearance and death of Imani Roberson. She was last seen July 16 in Conyers after leaving her mother's house. Her vehicle was later found torched and in pieces in the Atlanta area, about 24 miles away.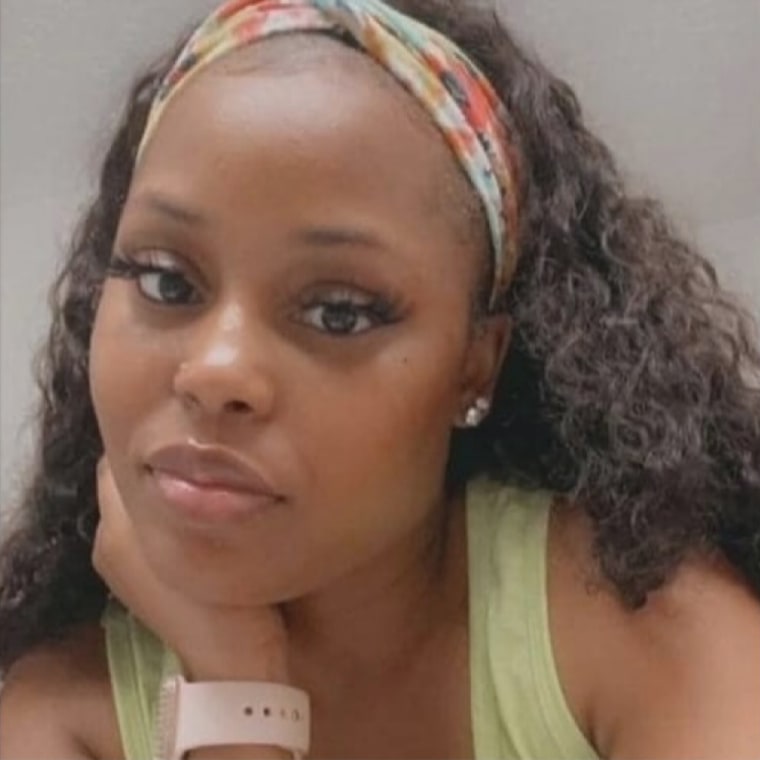 Images provided by her family to NBC News affiliate WXIA in Atlanta appeared to show charred pieces of her vehicle still littering the site where it was found. And video from a neighbor's doorbell camera, also provided by her family to WXIA, appeared to show the vehicle pulling out of Roberson's driveway the evening she went missing.
Anderson was arrested at an apartment in Atlanta and charged with felony murder, malice murder, aggravated assault, and possession of a firearm, Sheriff Eric Levett said at a news conference. He said there will be more arrests.
"This investigation is still ongoing and I can assure you that another arrest will be made," the sheriff told reporters.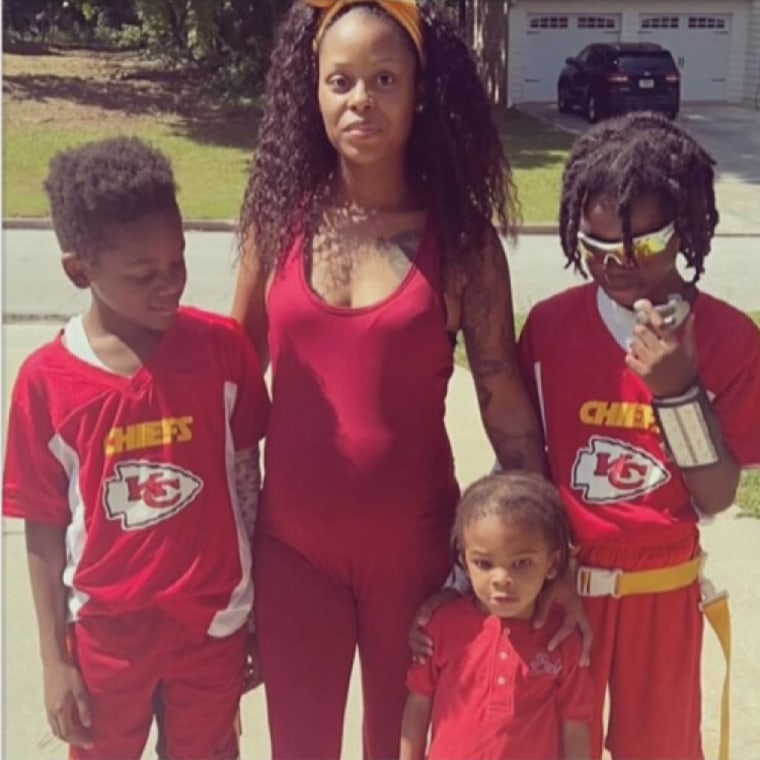 On the day Roberson went missing, she and her four children had visited her mother for a family dinner. Roberson and two of her children, ages 3 and 1 month, had left to go back home, her family and authorities said.
The other two children, 11 and 9, stayed at the grandmother's house, according to the sheriff.
The following day, Roberson's mother, Clarine Andujar-White, called her daughter repeatedly but she did not answer. She went by the home and found no one there, authorities said. Andujar-White filed a missing person's report on July 17.
All four children are safe, authorities said.
Andujar-White said it has been a "very difficult day" for the family.
"When I couldn't reach Imani almost three weeks ago, I knew something was wrong," she said. "Late last night my worst fears were confirmed and our family is devastated."
Roberson's father,  Ronald Acklin, said "this is not the news we wanted to have."
"I said my goodbyes to my daughter yesterday," he said through tears.
The sheriff's office is still asking anyone with information to come forward.
"Put yourself in the shoes of this family. Put yourself in the shoes of this mother and father who not only just lost a daughter, they lost a daughter that has four children that's young as 1 month old," the sheriff said. "If you have a heart and you know something ... you would call and give us information."