Movie tough guy James Caan, whose work spanned generations in such big-screen classics as "The Godfather," "Misery" and "Elf," died Wednesday, his family said.
He was 82.
"It is with great sadness that we inform you of the passing of Jimmy on the evening of July 6," a family statement posted to Twitter said.
"The family appreciates the outpouring of love and heartfelt condolences and asks that you continue to respect their privacy during this difficult time," the tweet said.
Caan's manager, Matt DelPiano, said the actor was more of his friend than a client.
"Jimmy was one of the greatest. Not only was he one of the best actors our business has ever seen, he was funny, loyal, caring and beloved," DelPiano said in a statement.
"Our relationship was always friendship before business. I will miss him dearly and am proud to have worked with him all these years. My thoughts and prayers are with his entire family during this difficult time," the statement continued.
The biggest names in Hollywood were quick to pay respects to their friend, "Jimmy."
Former California Gov. Arnold Schwarzenegger fondly recalled days on set and in the gym with the acting great.
"James Caan was an icon — a legend. He inspired everyone who has ever been in front of a camera," the bodybuilder-turned-actor-turned governor said in a statement. "I was lucky to work with him and see his talent and his fantastic sense of humor firsthand. He was a great training partner in the gym and a true friend, and I'll miss him."
In recent years, Caan was active on Twitter, often posting pictures of himself and friends from classic movies.
He almost always ended his online missives with, "End of tweet," and Thursday's announcement did so as well.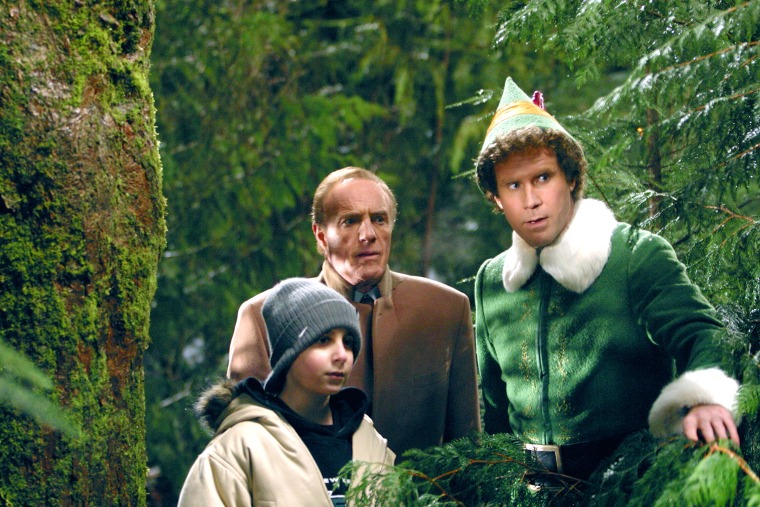 Caan's Twitter feed served as a Hollywood history book, as he worked with a galaxy of Tinseltown stars throughout his long career.
He'll probably be best remembered for his role in "The Godfather" as Sonny Corleone, the hot-headed oldest son of mob boss Vito Corleone, played by Marlon Brando.
Caan was nominated for a best supporting actor Oscar for that role.
He tweeted a picture of himself and Brando on June 10 with the simple message: "The Best. End of tweet."
Caan's on-screen, tough guy persona also set him up well to pull off comedic and often not-so-macho characters.
To a younger generation of movie fans, he'll always be the curmudgeonly father in "Elf," disgusted that his son Will Ferrell refused to shake his man-child ways.
And then in "Misery," he was romance novelist Paul Sheldon, who struggled to free himself from an obsessed fan.
"So sorry to hear the news. I loved working with him," actor and "Misery" director Rob Reiner tweeted. "And the only Jew I knew who could calf rope with the best of them. Love to the family."
Kathy Bates won an Oscar playing the obsessed fan in "Misery."
"I'm heartbroken to hear of Jimmy's passing. Shocked. No words. Thank you, Jimmy. Love you, your 'Kat,'" Bates tweeted.
Before his "Godfather" fame, Caan scored an Emmy nomination for his breakout work in the 1971 TV movie "Brian's Song."
He played Chicago Bears running back Brian Piccolo, who died of cancer at 26, in the small-screen classic with Billy Dee Williams, who portrayed his teammate and best friend Gale Sayers.
The movie is considered one the most emotional and gut-wrenching in TV history, and often joked about as the only film where grown men were allowed to cry.
Williams posted an Instagram shot of Caan sitting in his lap, calling the actor a teammate and friend to the end.
Before he stepped on set, Caan had some real world football bona fides, having played the sport at Michigan State.
It didn't work out with the power-packed Spartans lineup and he transferred to Hofstra University in New York, where he fell in love with acting and met another student interested in movies: Francis Ford Coppola.
Once he was a star actor, Caan recalled how he and legendary Michigan State coach Duffy Daugherty shared a laugh about his gridiron-to-screen career.
"He wanted 10% of my career [earnings]. I said, 'Why's that coach?'" Caan told Fox Sports in 2013. "'I said I told you to quit playing football.'"
Even with a wide variety of roles in his lengthy filmography, Caan's "Godfather" mob image was never far behind.
In the 1992 hit "Honeymoon in Vegas," Caan showed his comedic chops as a Las Vegas card shark who seeks to win the heart of a young woman, played by Sarah Jessica Parker, away from her commitment-phobic boyfriend Nicolas Cage.
He also earned indie cinema cred by appearing in Wes Anderson's first feature film, 1994's offbeat crime comedy "Bottle Rocket," playing a landscaper who moonlights as a criminal ringleader.
And in one of Caan's last major roles, he played a casino boss in the NBC hit "Las Vegas," which ran for 108 episodes between 2003 and 2008. He appeared in 88 episodes before leaving ahead of its final year.