John Nash, winner of the Nobel prize in economics and the subject of the movie "A Beautiful Mind," was killed with his wife Saturday in a car crash in New Jersey, according to state police.
Nash and his wife, Alicia, were traveling in a taxi on the New Jersey Turnpike in Middlesex County when it hit a guardrail, killing both at the scene, New Jersey State Police Sgt. Gregory Williams said Sunday morning.
The cab driver and a person in another car involved in the crash were brought to a nearby hospital with non-life threatening injuries, Williams said.
Actor Russell Crowe, who played Nash in the movie based on the 1998 biography, tweeted Sunday morning, "Stunned ... my heart goes out to John & Alicia & family. An amazing partnership. Beautiful minds, beautiful hearts."
Nash earned his Ph.D from Princeton University in 1950, and "the impact of his 27 page dissertation on the fields of mathematics and economics was tremendous," according to the school. Nash later returned to work for the university.
"John's remarkable achievements inspired generations of mathematicians, economists and scientists who were influenced by his brilliant, groundbreaking work in game theory," said Princeton's president Christopher L. Eisgruber Sunday.
Nash, 86, married Alicia Lopez-Harrison de Lardé in 1957, but two years later, while she was pregnant, he was afflicted with "mental disturbances," according to a short autobiography on the Nobel Prize website. Their son, John Charles Martin Nash, was born shortly after Nash was admitted to the hospital for schizophrenia treatment.
After a time in the hospital, Nash wrote he reverted to "thinking of myself as a human of more conventional circumstances and return to mathematical research." He was awarded the Nobel Economics Prize for his research in game theory in 1994.
He and his wife had divorced in 1963, but stayed close and were remarried in 2001, according to his biography.
Nash and his wife had recently traveled back from Norway, where he received the 2015 Abel Prize, awarded to outstanding mathematicians, Tuesday from Norway's King Harald V.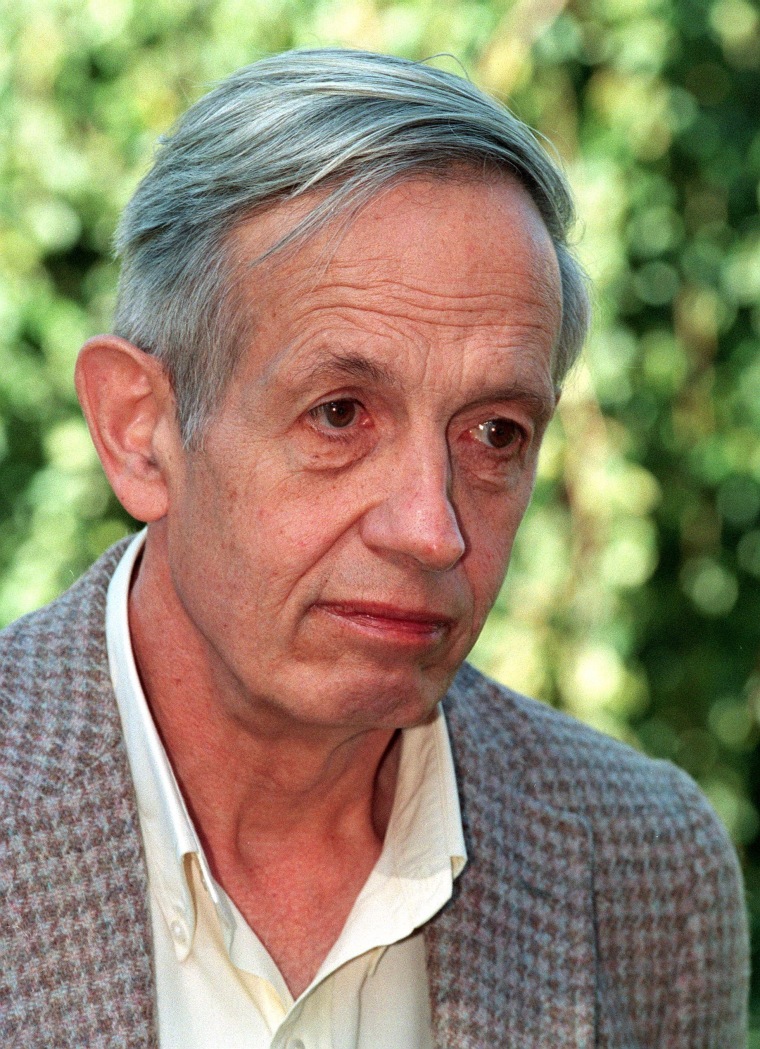 — Elisha Fieldstadt