A K-9 with a Georgia sheriff's department was shot and killed by a deputy after it apparently mistook him for a suspect during a foot chase, authorities said.
The K-9, named Verro, died Friday after the deputy with the Paulding County Sheriff's Office shot the dog while several deputies were pursuing a man who had been involved in a domestic dispute, the department said in a statement posted on Facebook.
The tragic incident began when the 8-year-old dog's partner, Cpl. Brandon Kilgore, arrived at a home in Dallas, Georgia, to provide backup. When Kilgore pulled up to the house, he saw the suspect running and got out of his vehicle to help pursue him.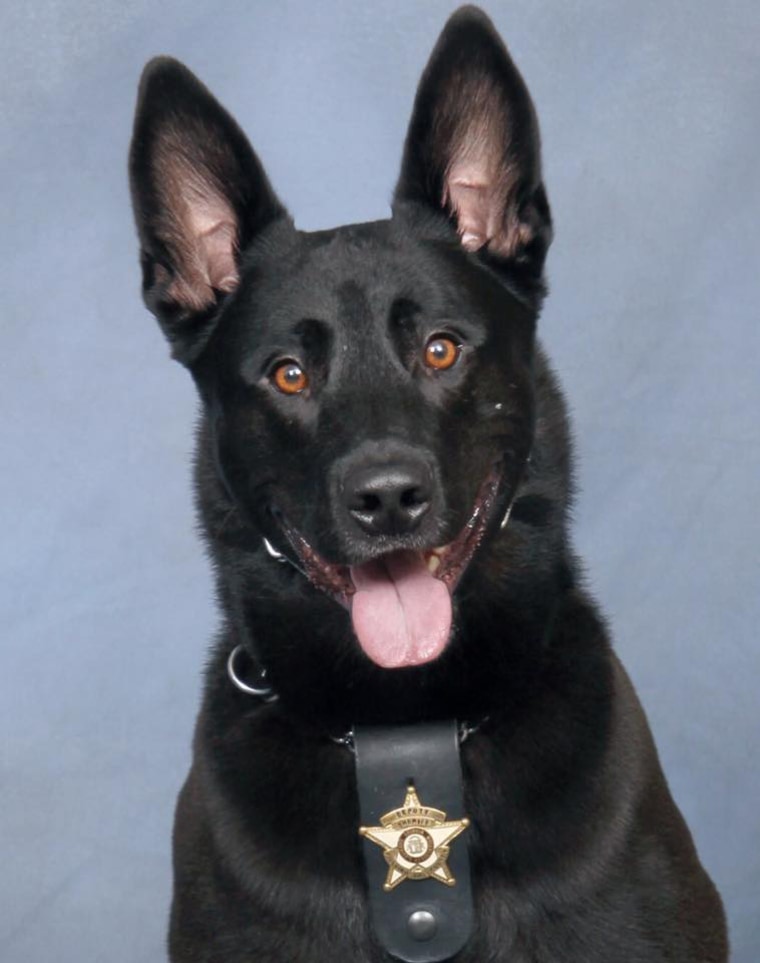 Kilgore left Verro in the car because "the departmental criteria to deploy the dog had not been met," the sheriff's office said. Verro, however, squeezed through the partially opened kennel door and crawled into the front of the SUV. He escaped the vehicle through a partially opened window, according to the sheriff's department.
"As the chaotic scene unfolded, no Deputies were aware K-9 Verro was out of his vehicle," the department said in its Facebook post. "Had Corporal Kilgore known K-9 Verro was loose, he would have advised the other Deputies to stop the foot pursuit and taken command of K-9 Verro."
Authorities said the dog ran after the deputy, apparently mistaking him for the suspect, biting the back of his leg and not letting go.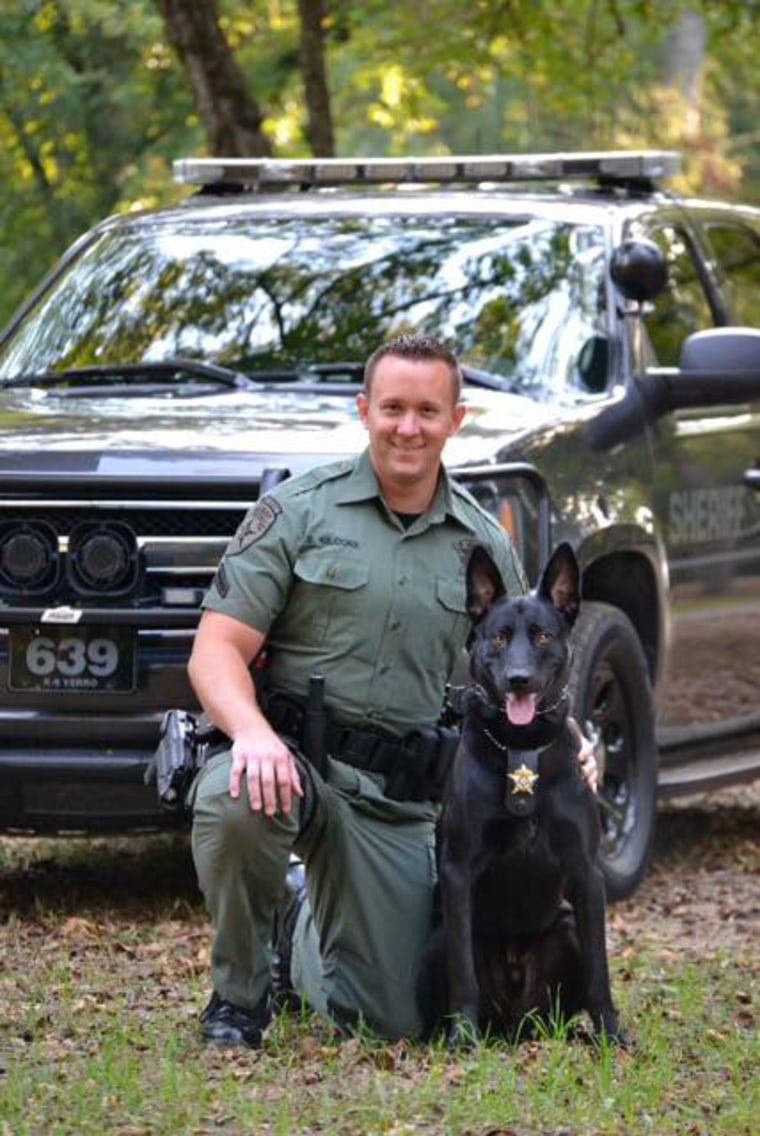 The deputy did not realize it was a law enforcement dog biting him and fired. Verro, who had been partners with Kilgore for more than seven years, died at the scene, the sheriff's office said.
The department said the deputy, whose name was not released, followed his training. He's currently recovering from injuries to his leg.
"Being a former K-9 handler, I know how special the bond is between a handler and his dog. The emotional grief everyone is going through, including the deputy who was bitten, has been overwhelming," Sheriff Gary Gulledge said.
The suspect was eventually apprehended and taken into custody.