"Saturday Night Live's" Kenan Thompson criticized colleague Pete Davidson on Monday, saying his joke about a wounded veteran "missed the mark."
Thompson, the son of a Vietnam War vet, said Davidson should have shown better judgment and not gone after Texas congressional candidate Dan Crenshaw, who wears an eyepatch.
"It's tough when you're fishing for jokes, like that's how stand-ups feel, that there's no real filters out there in the world when you're trying to go for a great joke," Thompson told the "Today" show. "But at the same time, when you miss the mark, you're offending people. So you have to ... really be a little more aware."
Thompson also stood up for Davidson, adding: "Pete's a very ... humble dude and he has a big heart. I don't think he goes out to offend people."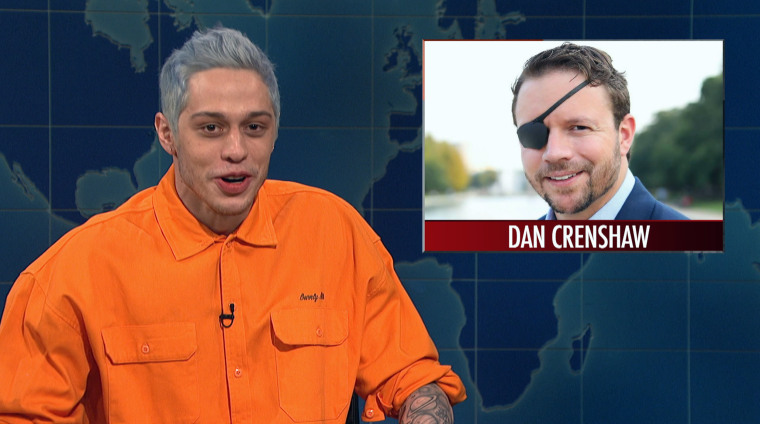 During "Weekend Update," Davidson described Crenshaw, a Republican, as "kind of cool."
"You may be surprised to hear that he's a congressional candidate from Texas and not a hitman in a porno movie," he said. "I'm sorry. I know he lost his eye in war or whatever."
Crenshaw, a former Navy SEAL who wears an eye patch having lost an eye to an IED blast in Afghanistan.
"I try hard not to offend; I try harder not to be offended," Crenshaw tweeted about Davidson's segment. He also said "SNL" should try to be more sensitive to veterans.
"SNL" is a long-running comedy show on NBC. NBC and NBC News are owned by NBCUniversal.