An explosion at a paper mill rocked a small Maine town on Wednesday, as a passerby captured images of the terrifying blast.
The Androscoggin Mill in Jay, about 30 miles northwest of Augusta, was first reported to Franklin County Sheriff's deputies at 12:04 p.m., officials said.
Dramatic video from the scene captured the moment of the blast. (WARNING: Strong language.)
A handful of employees were treated for respiratory irritation.
"Today, let's be grateful that this explosion did not take any lives," Maine Gov. Janet Mills said, "and tomorrow we'll be ready to meet whatever challenges may come with open eyes, steady hands and hopeful hearts."
The blast happened in the facility's "digester" where wood chips, water and chemicals - called "pulping liquor" - are mixed, making for the pulp that eventually becomes paper.
"Very grateful, very thankful there are no injuries," said Roxie Lassetter, human resources manager for the mill's owner, Pixelle Specialty Solutions. "Everyone at the mill site's accounted for."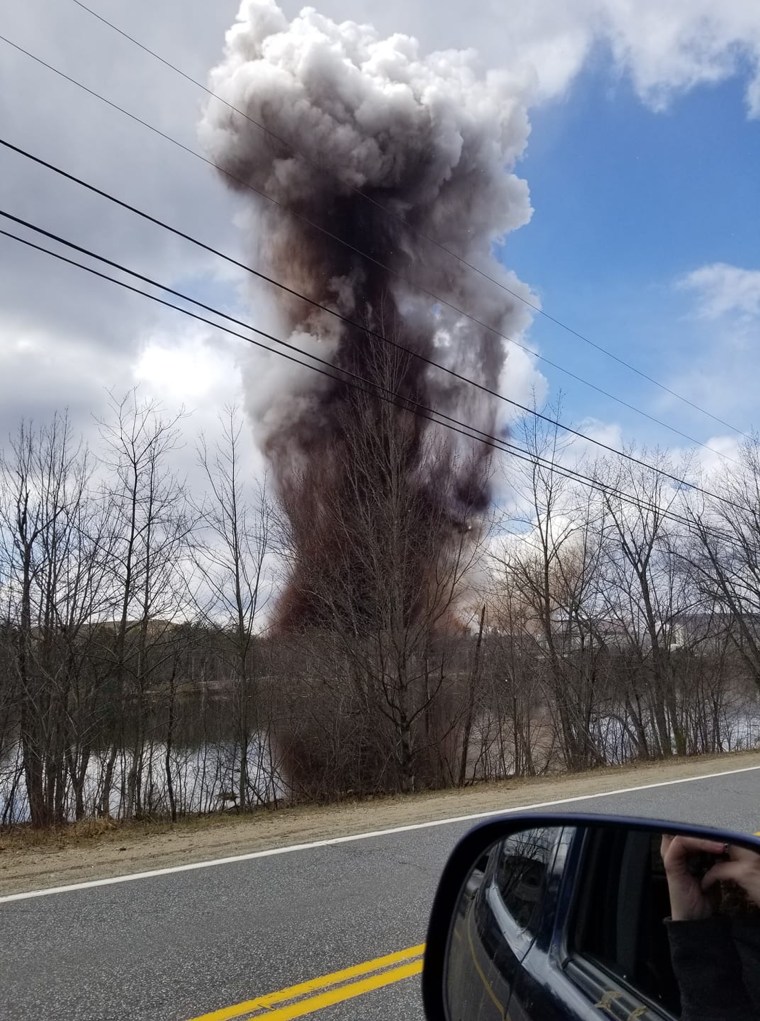 The mill employees about 500 workers and probably about 165 to 175 were on premises when the blast happened - though none immediately near the explosion site, according to Lassetter.
"The damage was significant. It may be morning before we know the answer to that question is," said Lassetter, when asked what ignited the explosion. "We don't have any idea what caused the failure."
Gov. Mills said the blast comes as a particularly challenging moment for Maine residents, who like all other Americans, have been slowed by the coronavirus pandemic.
"In this already difficult moment, let us summon the strength and resilience which has defined us as Maine people throughout our history and which has sustained us and carried us through our most challenging times," Mills said.