PALM SPRINGS, Calif. — California prosecutors charged a gang member with first-degree murder and other crimes Wednesday in the ambush shootings of two Palm Springs officers, saying he deliberately attacked them for no reason except to kill police.
John Hernandez Felix, 26, faces special-circumstance allegations of murder of a police officer in the line of duty, multiple murders and lying in wait that qualify him for the death penalty, Riverside County District Attorney Michael Hestrin told reporters. Prosecutors will decide within three weeks whether to seek capital punishment.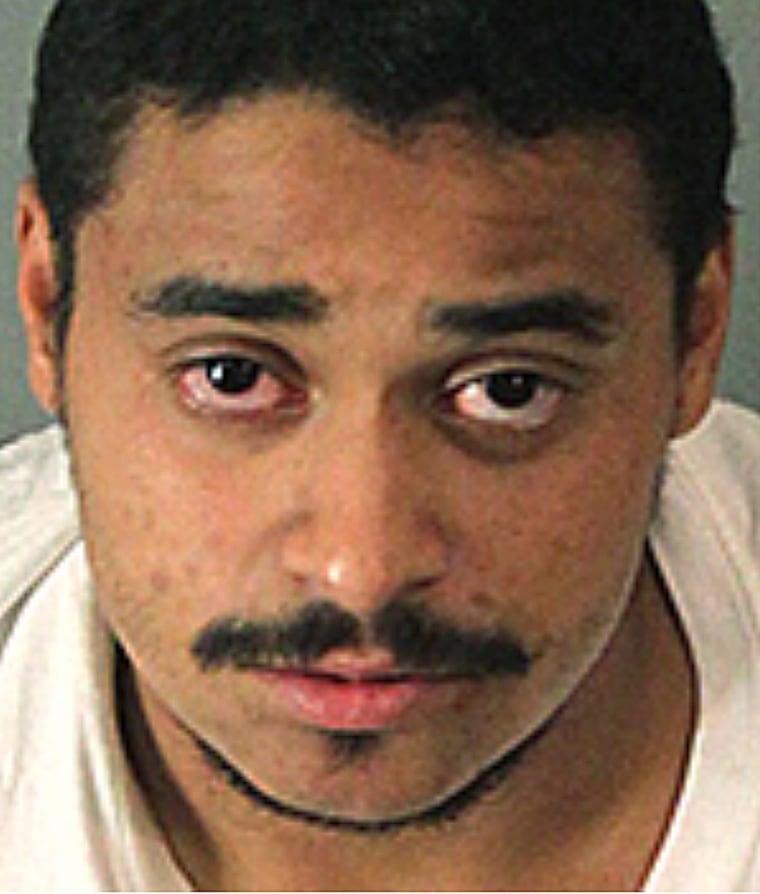 "This individual wanted to kill police officers," Hestrin said, adding that the defendant prepared for the attack by wearing soft body armor and carrying armor-piercing ammunition. "That's the motive."
He also was charged with three counts of attempted murder after authorities say he shot at additional officers, striking one. The wounded officer was treated at a hospital and released.
Felix would be assigned an attorney to speak on his behalf this week, prosecutors said. He was scheduled to be arraigned Thursday.
Officers Jose "Gil" Gilbert Vega and Lesley Zerebny were responding to a domestic disturbance call at the home of Felix's family on Saturday when Felix shot and killed them with an AR-15 rifle, authorities said.
He was prohibited from possessing firearms because of a prior felony conviction, the Riverside County Sheriff's Department said. He served 18 months of a four-year sentence for assault with a gun in connection with a 2009 gang shooting and was paroled in 2011, according to state records.
Additional charges include weapons possession and possession of stolen property, namely the rifle, Hestrin said.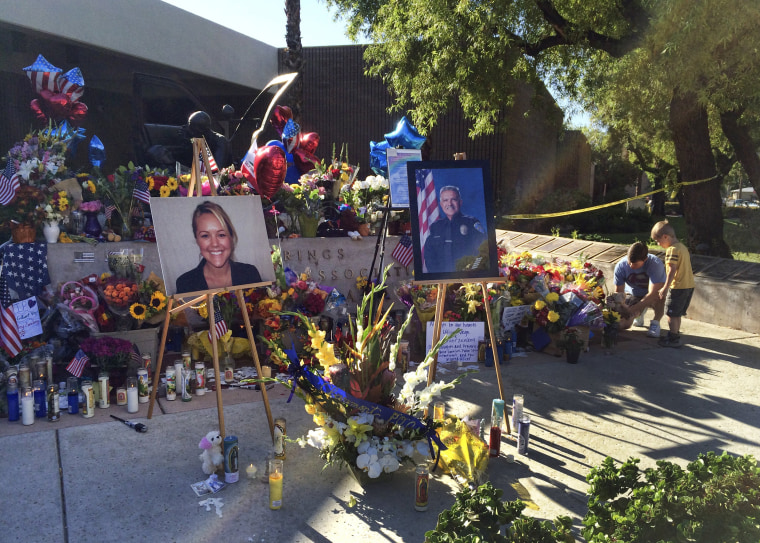 A relative told police arriving at the home that Felix had some sort of weapon. Officers spoke with him through a metal screen door before he opened fire without warning, the sheriff's department said.
Felix was arrested after a gunbattle and lengthy standoff with police.
Vega and Zerebny, like all California peace officers, were trained in handling domestic violence calls and wore ballistic vests as required when in uniform and on duty, sheriff's Deputy Mike Vasquez said.
Experts say that no matter how much training and experience officers receive, they often have little idea what awaits them when they approach the scene of a domestic disturbance.
Vega, 63, was a 35-year veteran of the force and was preparing to retire soon. Zerenby, 27, had been with the department about 18 months and left behind a 4-month-old daughter with her husband, a sheriff's deputy.
At the press conference Wednesday, Police Chief Bryan Reyes invited the public to a memorial service at the city's convention center Oct. 18 "to pay your respects and show your love for the ultimate sacrifice of these two guardians of the city of Palm Springs."
The desert resort town of 45,000 about 100 miles east of Los Angeles had not lost an officer in the line of duty since 1962.