Come November, 81-year-old Paul Gatling will get to do something that many Americans take for granted —he'll get to vote for a presidential candidate.
Brooklyn District Attorney Ken Thompson vacated Gatling's 1964 murder conviction on Monday and restored his rights, including his right to vote.
"I want my name cleared," Gatling told NBC News before Thompson made it official. "Most of all, I just want to vote before I die."
The delighted Gatling said his only regret is that President Obama won't be on the ballot.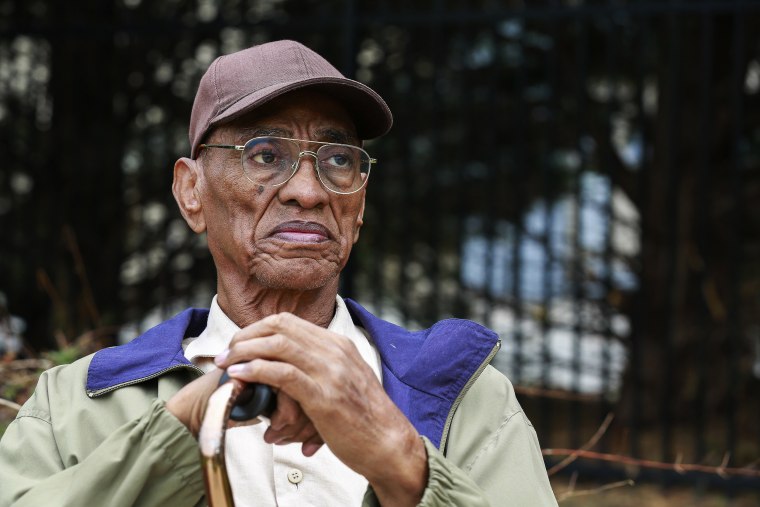 "That's a big deal for me," Gatling said. "I couldn't vote for the first black president."
But Gatling declined to say who he would vote for in November.
Thompson said full justice for Gatling was a long time coming.
"Paul Gatling repeatedly proclaimed his innocence even as he faced the death penalty back in the 60s," the DA said in a statement. "He was pressured to plead guilty and, sadly, did not receive a fair trial. Today, 52 years later, he will be given back his good name and receive justice here in Brooklyn, where he once called home."
Gatling's ordeal began on Oct. 15, 1963 when a gunman burst into the home of a well-known Brooklyn artist named Lawrence Rothbort and killed him with a shotgun blast.
Fingered as a possible suspect by a felon, the then 29-year-old decorated Korean War veteran found himself being grilled by detectives even though the only eyewitness — Rothbort's pregnant wife Marlene — could not, at first, pick him out of a lineup.
When Marlene Rothbort changed her mind, Gatling said he knew he was doomed.
"The cops told me they would make sure I was convicted and the lawyers said they were going to execute me," he said. "I was a young black man. With the white, pregnant wife in front of an all-white jury pointing me out, it was over."
So at the urging of his family and lawyer, Gatling pleaded guilty to avoid the electric chair and was hit with a 30-years to life sentence and sent to Attica.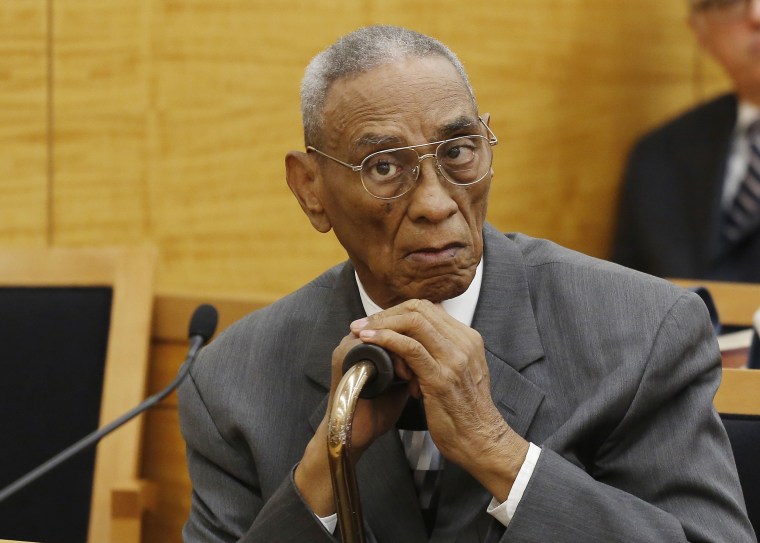 But Gatling continued to insist on his innocence and got the help of a young Legal Aid lawyer named Malvina Nathanson.
"It soon became clear there was something wrong with this case," Nathanson said. "It wasn't long before I came to believe that Paul was 100 percent innocent."
Nathanson sent an appeal on Gatling's behalf to then-Gov. Nelson Rockefeller, who in one of his last acts commuted the convicted man's sentence in 1974 and released him from prison.
But Gatling's conviction was never vacated. And Gatling quickly discovered there was no escape from the stigma.
"It's not easy in life with this hanging over your head," he said.
Haunted by the horrors he witnessed in prison, Gatling turned — for a time — to the bottle to ease his pain. His marriage was strained. He moved to Virginia to start over.
Then, a couple years ago, Gatling read a newspaper article about how Thompson had set up a Conviction Review Unit (CRU) to revisit wrongful convictions. So he picked up the phone and called Nathanson.
"I was shocked," she told NBC News. "I hadn't heard from Paul in more than 30 years, but what's amazing is that his case was so important to me that I always kept a file with all the paperwork. So I sent it to him."
Gatling, in turn, made sure that file got into the hands of Eric Sonnenschein, one of the 10 assistant district attorneys assigned to the CRU.
"I started to look into it," Sonnenschein said. "Definitely more challenging to investigate because it's so old. But there's no statute of limitations on correcting a miscarriage of justice."
Gatling, the 20th person to be exonerated after a CRU review, agreed. "People need to know what they did to me," he said.