Richard Wilbur Collins III, the college student who was fatally stabbed at a Maryland campus over the weekend, was a young man of deep faith devoted to serving others, his father told NBC News on Monday.
Collins, 23, a senior at Bowie State University, was killed early Saturday while visiting friends at the University of Maryland's College Park campus.
Sean Christopher Urbanski, 22, a student at the University of Maryland, is charged with first- and second-degree murder and first-degree assault in what local and federal authorities are investigating as a possible hate crime.
Collins was black, and Urbanski — a member of a Facebook group called "Alt-Reich: Nation," which featured bigoted posts — is white.
"Suffice it to say that it's despicable," University of Maryland Police Chief David Mitchell said Sunday. "It shows extreme bias against women, Latinos, members of the Jewish faith and especially African Americans."
Collins' father, Richard Collins Jr., said he's been too consumed dealing with "the initial stage of shock" to have fully grasped yet the implications of the "horrific and senseless act."
"I really have not tried to process motive or intentions behind this yet," Collins said. "I'm in no place to feel very many emotions beyond sadness and just [a] deep sense of personal loss."
Collins said investigators have told him that his son was killed while he was waiting for an Uber driver to pick him up along with a couple of his friends from the University of Maryland, which is in the Washington suburb of College Park.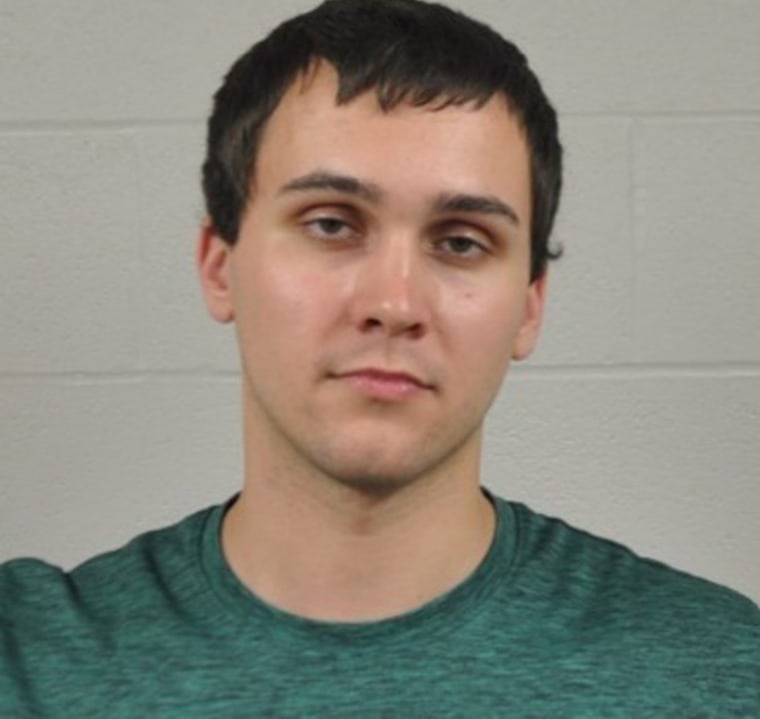 "The suspect approached and made a threatening statement," Collins said investigators told him. "Wherein my son responded, and then the suspect took out a knife and did his act."
Richard Collins III was set to receive his diploma Tuesday at the University of Maryland, where Bowie State holds its graduation ceremonies. He'd completed the university's rigorous Reserve Officers' Training Corps regimen and had already been commissioned as a second lieutenant in the U.S. Army.
"He was a competitor," his father said. "He prided himself on his time and ROTC unit.
"He even won a certificate for being the best, scoring the highest points on his physical training, so he was just competitive at heart and had a loving and giving heart."
The young man "would go out of his way, sometimes to my chagrin, to go and help others, but you want to try to encourage that in your children," the elder Collins said.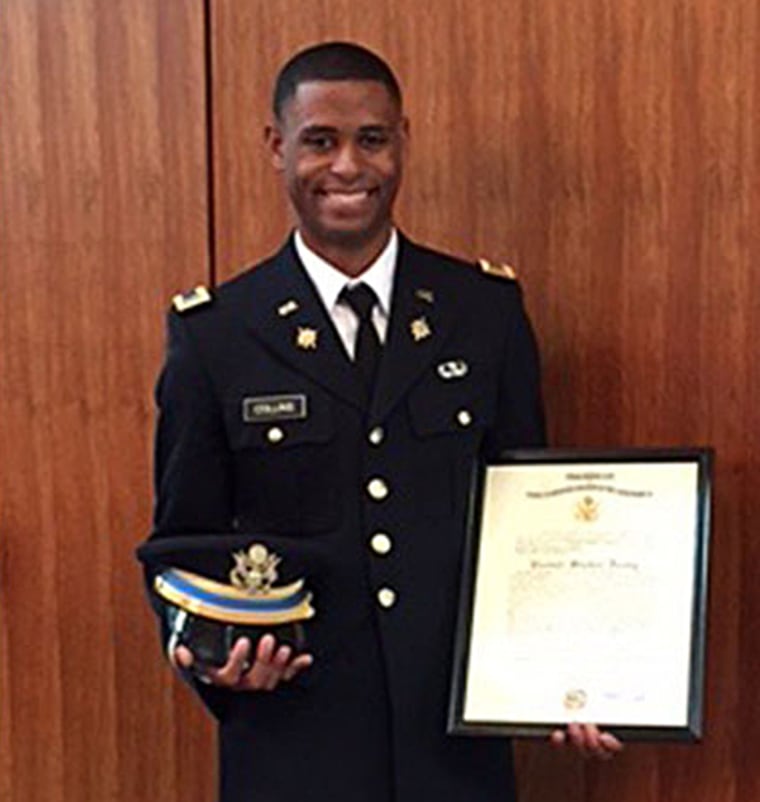 "Particularly, he was a child of God, and he believed in Christ Jesus, which is what we taught him since he was an infant," Collins said. "That is all that is holding my wife and I and my daughter and the rest of our family up right now — our faith in Jesus Christ."
Collins made it clear that he doesn't blame either university, both of which he said have rallied to support him and his family.
University of Maryland President Wallace Loh said the killing "has shocked, saddened and angered our community and beyond."
"We must all do more to nurture a climate — on campus and beyond — where we stand against hate. We fight against hate crimes, and we reaffirm the values that define us a university and as a democracy."
Collins said: "In every crop, there's a few bad plants, some that have to be contained and cultivated and separated. But we understand that the University of Maryland in no way reflects this horrific act that our son was a victim of."
Likewise, representatives of Bowie State have called in tears to "express how much they loved my son, Richard," he said.
"I even had one of his lieutenant colonels in his ROTC unit — former commander of his unit — express to me that if she had a son, Richard is the model of what she would hope her son would be," he said.
"I am so grateful to everything that the university has done, [that] Bowie State University has done."