A mass shooting in a parking lot outside a Houston club injured at least six people, one of them critically, police said early Sunday. 
"Somebody fired into a crowded parking lot," Police Chief Troy Finner said at a news conference outside the Tabú club in the west of the city, where the shooting took place.
He said that investigators didn't know how many people might have been responsible and that no suspects were in custody.
"We had six victims here in a shooting. Apparently there was some kind of disturbance in the club that came out into the parking lot," Finner said.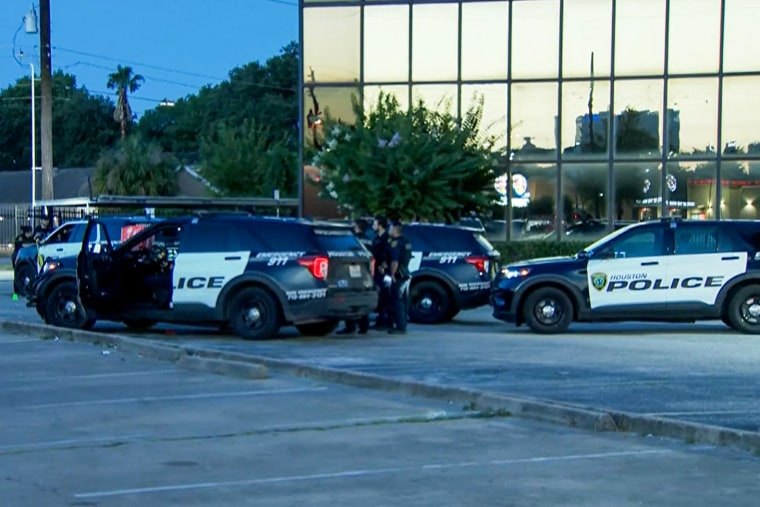 Finner said one of the victims, a man, was in critical conditions and underwent surgery.
"We're just praying that he's going to make it," Finner said. "Everybody else is in stable condition, but we expect them to make it, so just prayers out to the family of the one victim who has just got out of surgery — I hope he's going to be all right."
The victims ages are in their late 20s to their early 30s, Finner said, adding that they were taken to several hospitals in the area.
"Make no mistake about it. We're going to find out who did it and hold them accountable," Finner said, adding that someone knew who was responsible.
Investigators were examining security video, he said.
Police advised partygoers to leave bars and clubs before closing and to avoid large crowds trying to leave venues at the end of the night.