AUGUSTA, Ga. — The family of an intelligence contractor who allegedly leaked a highly classified document about Russian interference in the U.S. election told NBC News that "she would not jeopardize anybody's safety."
Reality Winner, a 25-year-old who worked at the National Security Agency, has been charged with providing the report to The Intercept, an online news organization. Winner's mother said her daughter was "terrified" when she returned to her Augusta home Saturday to find armed federal agents waiting for her.
"Her words to me was that she was scared she was going to be ... they were going to make her disappear," Winner's mother, Billie Winner-Davis, said Tuesday.
She added that her daughter would never put herself in a position where another person was at risk.
"She would not jeopardize anybody's safety. She would not. I can tell you that for certainty," Winner-Davis said. "She loves children. She loves animals ... She's not a threat to anyone. She's not a violent person."
Winner-Davis said that despite the allegations she remains "a proud mom ... I have every reason to be proud of that girl."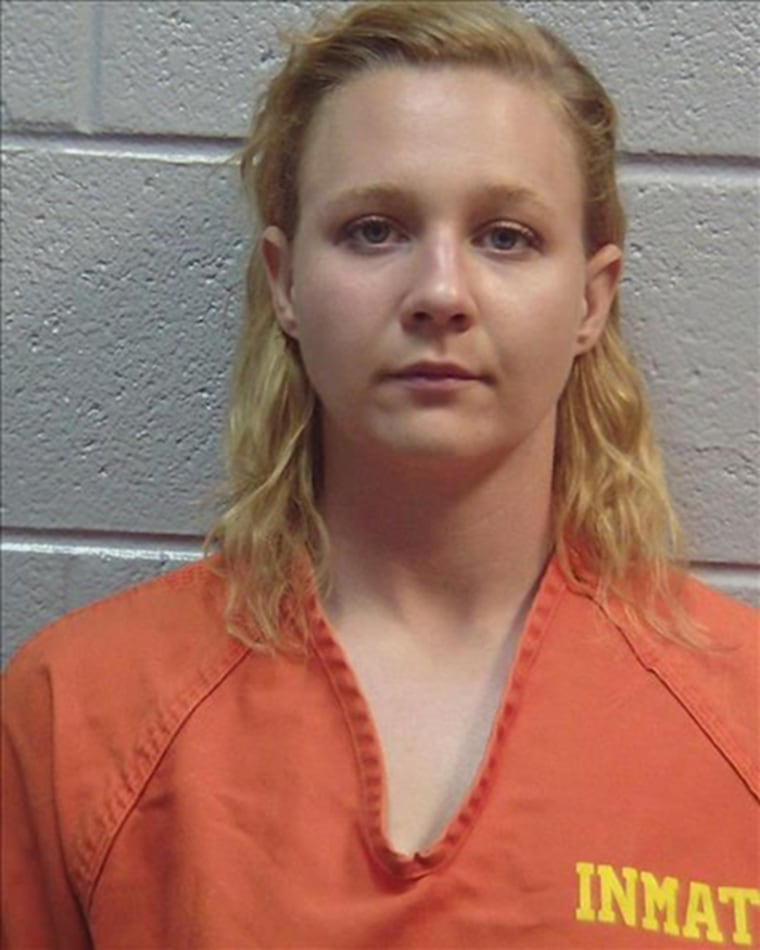 She added: "I can't ever call her a traitor or even believe that. No, that is not Reality. That's not her."
"I fear that they're going to make an example out of her"
But during a briefing with reporters Tuesday, White House press secretary Sean Spicer warned that "any disclosure of classified or sensitive information can clearly threaten our national security."
The Department of Justice first announced Winner's arrest Monday, barely an hour after The Intercept published an article about the NSA document concerning Russian hacking.
The classified report alleged Russian hackers targeted a voter software company and more than 100 local election officials ahead of November's vote. It did not suggest these attempts affected the vote and Moscow has repeatedly denied the claims.
The FBI arrested Winner and accused her of printing out the stolen report from the nearby NSA facility where she worked and emailing it to The Intercept last month.
Her expertise was translating languages spoken in Afghanistan, her family said, and she served six years in the U.S. Air Force as a cryptologic language analyst.
Gary Davis, her stepdad, told NBC News that she "served her country with distinction, and was commended by her commanding officer for her service in saving American lives, and in taking out enemy combatants contributing to the mission on the war on terror."
He added: "To see her portrayed in the media as something other than a patriot that she is, is an insult to the service and an insult to every veteran who's served."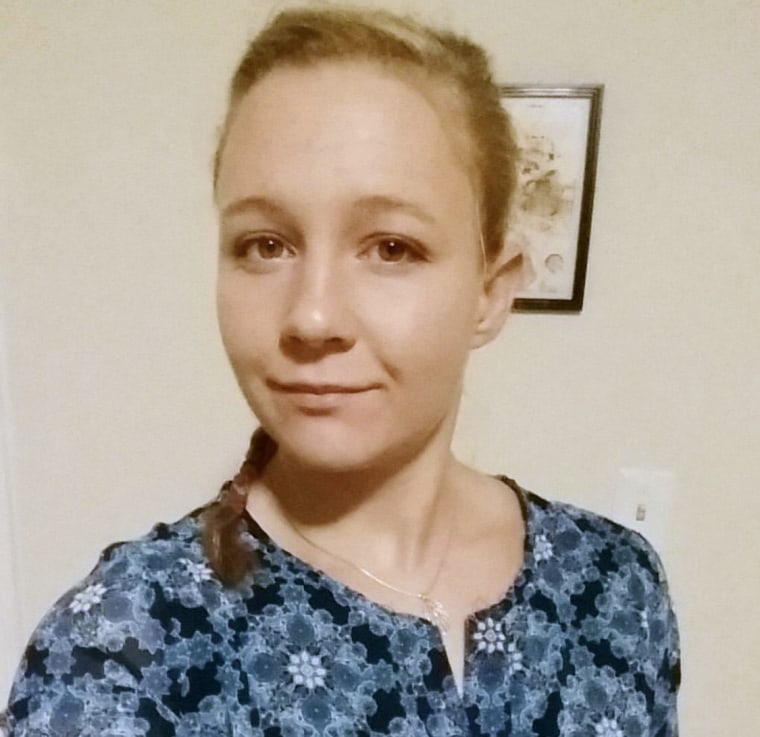 The Department of Justice said Winner has admitted to the accusations. But she has not entered a plea, and on Tuesday her attorney, Titus Thomas Nichols, told The Associated Press that "if there is a confession, the government has not shown it to me."
In her interview with NBC News, her mother said she has "difficulty believing that she actually did what they're saying that she did."
FBI agents followed Winner up her driveway after she had been grocery shopping and took her to a back room of the house and kept her there, according to her mother's retelling of Saturday's arrest.
"I'm in trouble," her mom recalls her saying in a phone call later that day.
"She was terrified, she was scared," her mother said. "I don't know how many of them there were, but there were a lot and they were all armed."
In addition to her work as a government contractor and service in the Air Force, Winner is a yoga instructor in her spare time and active on social media. On a Twitter handle believed to be hers, there's a post calling Trump an "orange fascist."
The president has had harsh words for leakers in the past, calling Edward Snowden a "spy" and a "traitor" who deserves to be executed.
"I am so scared. I am so scared," her mother said. "I fear that they're going to make an example out of her."
She added: "I fear that there's anger from the top toward her and I fear that something bad is going to happen. I just... I hope that all of America is watching this so closely so that nothing happens."
Winner has a hearing Thursday and her family and attorney are hoping she will be temporarily released. "She's not a threat in any way," her mom said. "She's not a flight risk."
Until then, her one message for her daughter?
"I love her. I love her with all my heart and being," she said. "I love her and I'm proud of her. And I will always be proud of her. I will always be here for her."
CORRECTION (June 7, 2017, 5:15 p.m.): An earlier version of this article misstated, in one instance, the name of Winner's mother. She is Billie Winner-Davis, not Davis-Winner.
Gabe Gutierrez and Terry Pickard reported from Augusta, Ga. Alexander Smith reported from London.