A 13-year-old was seriously injured when a man at a Montana rodeo slammed him to the ground after the boy did not remove his hat during a playing of the national anthem, authorities said Tuesday.
Curt James Brockway, 39, was arrested on suspicion of felony assault on a minor following the alleged attack at the rodeo at the Mineral County Fair on Saturday.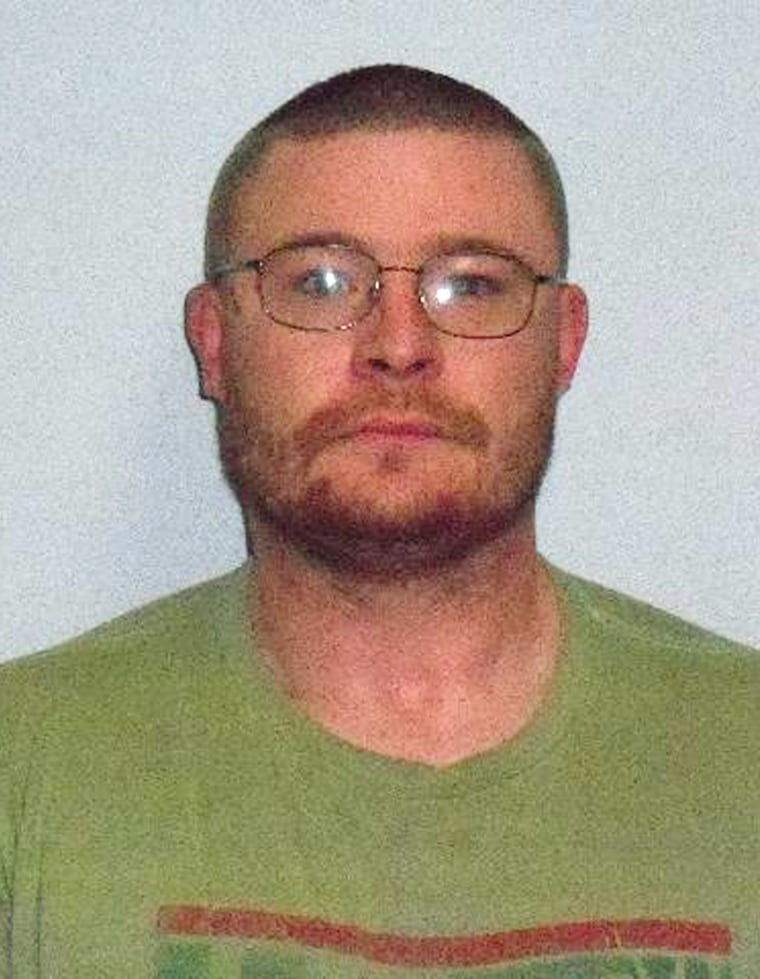 The boy was originally taken to a nearby hospital, but his injuries were so serious that he had to be airlifted to Sacred Heart Children's Hospital in Spokane, Washington, according to a statement from Mineral County Sheriff Mike Boone.
"He was definitely bleeding out of his ears; he was scared," witness Taylor Hennick told NBC News on Wednesday about the incident. "He seemed shocked and out of it and wondering why he was being hit."
Brockway said he asked the boy to take off his hat, after which the teen cursed at him, Mineral County Attorney Ellen Donohue said in a written statement.
Hennick, 23, said everyone at the rodeo was standing for the national anthem when she saw the assault happen just feet away to her left.
"Then I looked over because I heard a `pop' and this man had grabbed this little boy by the neck and slammed him to the ground," Hennick said. "I saw it from the corner of my eye."
Brockway reportedly told the people around him afterward that he was right to attack the boy, who Hennick said had been wearing a red baseball cap.
He said the boy "was disrespecting the national anthem by wearing this hat. I heard him saying that in front of a lot of people," Hennick said. "People were just shocked."
Brockway, who lives in Superior, Montana, is on a registry of violent offenders, stemming from a 2011 conviction for assault with a weapon, state records show.
He was released on his own recognizance on Tuesday after a judge denied a request from prosecutors to impose a $100,000 bond. Donohue said in a statement to NBC News Wednesday that the state based its bond request on Brockway's criminal history of violence, the age of the alleged victim, and its concern for the safety of the community.
"Defense Counsel argued persuasively, it appears, that the Defendant has strong and life-long ties to the community (so he was not a flight risk), and that conditions could be put in place to afford the community an appropriate measure of safety," Donohue said Wednesday.
Brockway was released on a list of conditions, which includes a home arrest at his parents home with a GPS monitoring device, no contact with any witnesses, and no alcohol or drug use.
His attorney and parents could not be immediately reached for comment Wednesday.
The boy was no longer at Sacred Heart Children's Hospital on Wednesday, a hospital spokeswoman said, declining to reveal any details about the victim.
National anthem protocol has been an ongoing issue since former San Francisco 49ers quarterback Colin Kaepernick took a knee during NFL games in the 2016 season as a protest against police brutality and racism.
The anthem issue became red hot after President Donald Trump, at a rally in September 2017, called for NFL owners to cut any players who didn't stand for the anthem.