An inmate suspected in several crimes including the murder of a New York woman escaped from a Pennsylvania jail using tied together bed sheets, triggering a massive multi-agency manhunt and warnings from officials that he is "very dangerous" and should not be approached.
Michael Charles Burham, 34, was discovered missing from the recreation area of the Warren County Jail early Friday morning. He "elevated himself" onto a piece of exercise equipment and left the yard through a metal gated roof, said Cecile Stelter, a spokesperson for Warren County, at a Friday afternoon news conference. He then used bed sheets that he tied together to climb down to the ground.
Staff realized Burham was missing minutes after his escape, Stelter said, noting that he was under video surveillance while in the recreation area.
"He is considered dangerous by his past actions," she said. "And the public is asked not to approach him, but if they see anything unusual to call 911."
Lieutenant Colonel George Bivens of the Pennsylvania State Police told reporters Sunday it is "entirely likely" that Burham is armed, and that people should not approach him if they see him.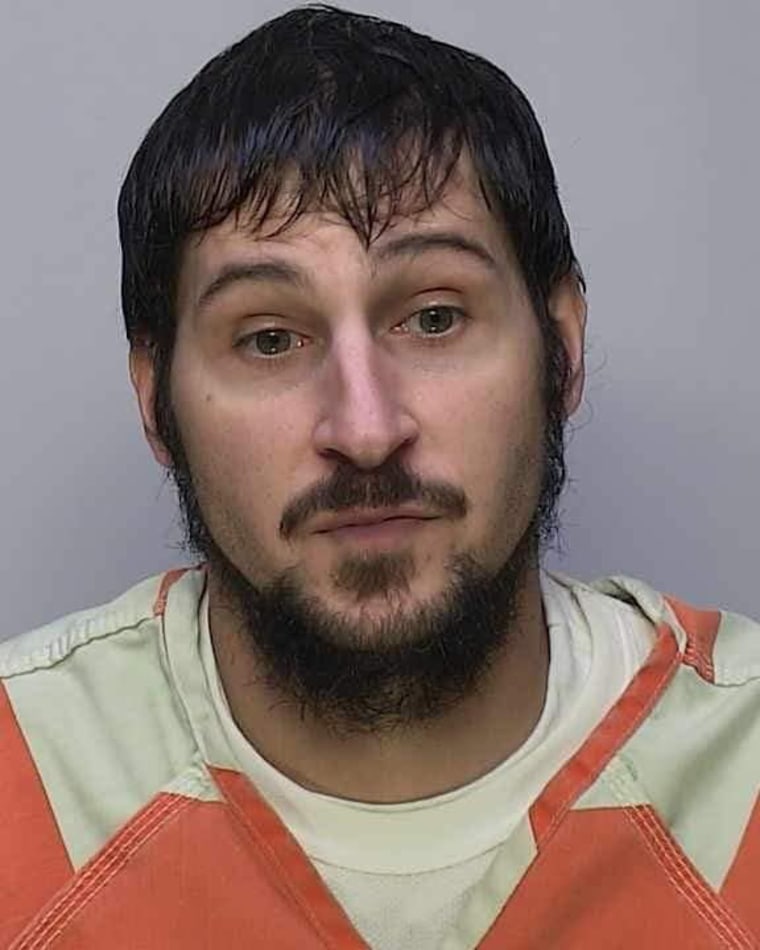 Authorities in Warren said Saturday that Burham's whereabouts are unknown and the search has expanded beyond the city. Stelter said Burham has "survivalist skills" and is comfortable living in wooded areas.
Bivens said Sunday that investigators found stockpiles of supplies on camp sites that they believe belong to Burham, though declined to elaborate on what they found or where they found it.
Warren police asked residents to check their security cameras for any possible sighting of Burham, who was wearing a jail-issued blue denim coat, white and orange pants, and orange shoes when he escaped.
Bivens said it's possible that he has now changed clothes, adding that police "believe he has previously prepared to conceal himself in the woods."
Over 10 federal, state and local law enforcement agencies are assisting in the manhunt.
The U.S. Marshals are offering a $7,500 reward for information leading to Burham's capture, and the Warren County Crime Stoppers are offering $2,000, according to Bivens.
Burham was being held at the jail, located about 11 miles from the southwest New York border, in connection with a burglary and arson, according to Stelter. He is also accused of kidnapping a Warren County couple and is a suspect in the May 11 murder of Kala Hodgkin, of Jamestown, New York.
A federal criminal complaint alleges that Hodgkin was found fatally shot at her home. At the time of the killing, there was an active arrest warrant charging Burham with raping the woman, according to the complaint.
While police were en route to Hodgkin's home, a separate call came in that Burham had allegedly tried to break into an ex-girlfriend's home and then proceeded to set her car on fire, the complaint says.
Burham went on the run, leading authorities on a multi-state manhunt before his capture on May 24 in South Carolina, the Jamestown Police Department in New York said.
During the search, Burham is accused of kidnapping a couple at gunpoint at their Sheffield, Pennsylvania home, according to the complaint. They were found alive in a cemetery in North Charleston, South Carolina. In their vehicle, was a note allegedly written by Burham telling his father he was"safe for now" and apologizing "for all the problems I caused the family," the complaint says.
He was charged with flight to avoid prosecution in the U.S. District Court for the Western District of New York in May. The case was dismissed without prejudice in on June 16, according to court records.