New Jersey Governor Chris Christie brushed off widespread criticism after he and his family were pictured lounging on a beach after many others throughout the state were closed in a government shutdown.
"I don't apologize for it. I don't back away from it," Christie said late on Monday after the state legislature reached an agreement to pass the budget, which ended the shutdown. He posted photos signing the $34.7 billion budget early Tuesday morning on Twitter.
"Let's be really clear. That's our residence and we have a right to be there whenever we want to be there," Christie said, referring to the home at Island Beach State Park given to the governor to use while in office. He said he didn't ask for any government services while they were there such as lifeguards or garbage collection.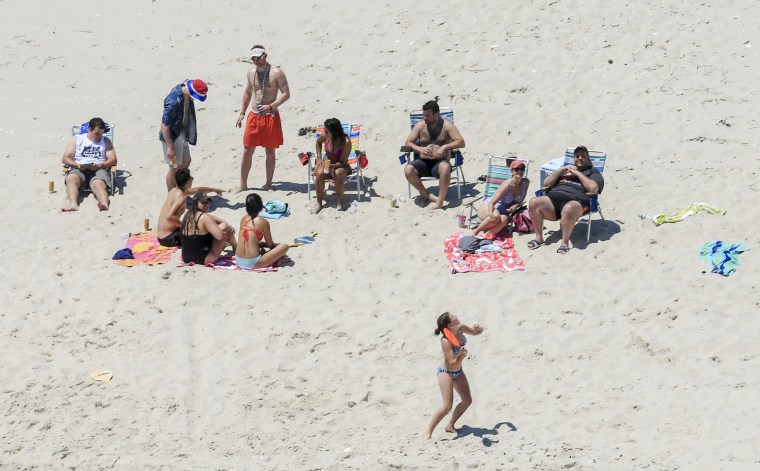 The Star-Ledger newspaper released the photos of Christie lounging on the beach on Monday, sparking a national media firestorm. Christie accused media outlets of cherry-picking the images of his family on the empty state beach behind the governor's house to imply that his was the only family on the beach.
"I understand it's a holiday weekend and the news channels don't have anything else to cover," he said.
Only 11 miles of the state's 130 miles of coastline were closed due to the shutdown, and the rest of the beaches were "jammed," he said.
"I think my poll numbers show I don't care about political optics"
Christie said the July Fourth holiday gathering was planned a month ago by his son, who was visiting from Milwaukee.
"We don't have a lot of time to spend together as a family anymore," Christie said. "I simply wasn't going to cancel that because [Assembly Speaker Vincent] Prieto couldn't get 41 votes for a budget."
"I think my poll numbers show I don't care about political optics," Christie added.
Christie has the worst approval rating for any governor in any state surveyed by Quinnipiac University in more than 20 years, with only 15 percent of people surveyed approving of the job he is doing.
First elected governor in 2009, Christie was re-elected governor in 2013 by a wide margin. However, support dropped for him following the Bridgegate scandal, in which Christie's allies closed four lanes of the George Washington Bridge to retaliate against a local Democratic mayor who didn't endorse Christie for governor.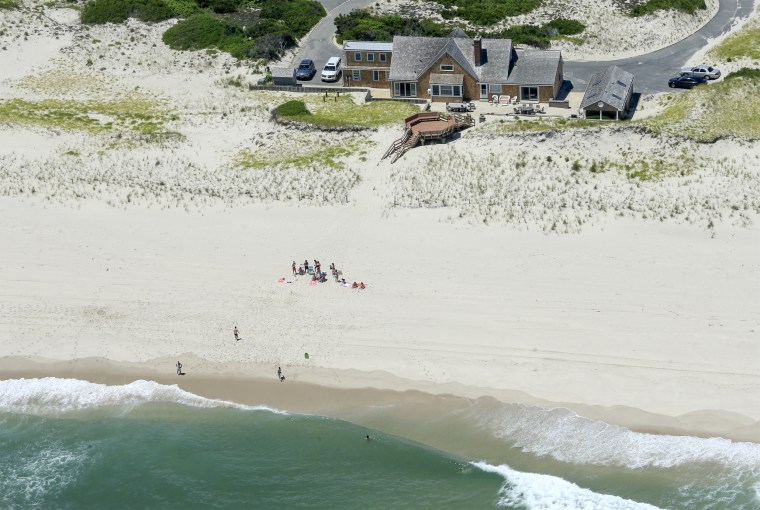 Christie became one of the most high-profile backers of presidential candidate Donald Trump after vowing that he wouldn't support the New York real estate magnate during his own presidential bid, which he abandoned after a poor showing in the New Hampshire primary.
Christie has only six months left in office, with the state election taking place this November. Lt. Gov. Kim Guadagno, the Republican candidate for governor in November, slammed Christie in a Facebook post on Sunday, saying she "sure wouldn't be sitting on the beach if taxpayers didn't have access to state beaches. It's beyond words."
Without a budget agreement by the deadline of July 1, the state government was forced to shutter all but essential operations. During the shutdown, 30,000 government employees were furloughed, according to the Star-Ledger.
It was a scandal made for the internet, with the image of Christie lounging in his beach chair photoshopped into the Oval Office, scenes from classic movies and in the middle of a basketball game.
Explaining how he caught the governor lounging around with his family and reading a Brad Thor thriller, Star-Ledger photojournalist Andrew Mills wrote:
But when Sunday's weather looked good, and the governor's schedule was open except for an afternoon press briefing in Trenton, I wondered, "What are the chances ...?"
I called the pilot.
"Let's take a shot," I said. "Worst-case scenario is we get some great aerial shots of the crowded and empty beaches and we try again on Tuesday."