A suspicious piece of mail containing a white powder was sent to Eric Trump, the middle son of presidential candidate Donald Trump, at his residence Thursday, New York police confirmed to NBC News.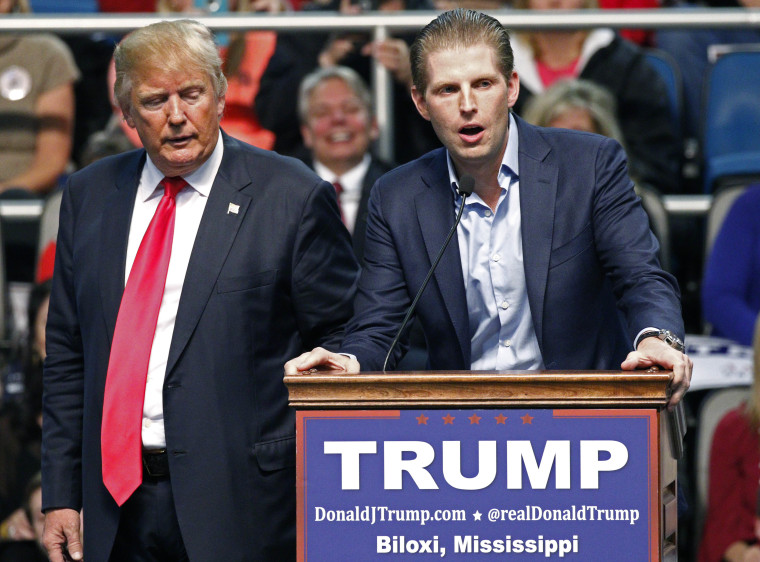 Preliminary tests deemed the substance non-hazardous, the sources said.
The security team at Eric Trump's residence at Trump Parc East, a high end residential building on the south end of New York's Central Park, alerted authorities after receiving the envelope shortly before 9:30 p.m.
The mail was postmarked in Massachusetts, police sources said.
Calls for suspicious and threatening packages are common for high profile personalities.