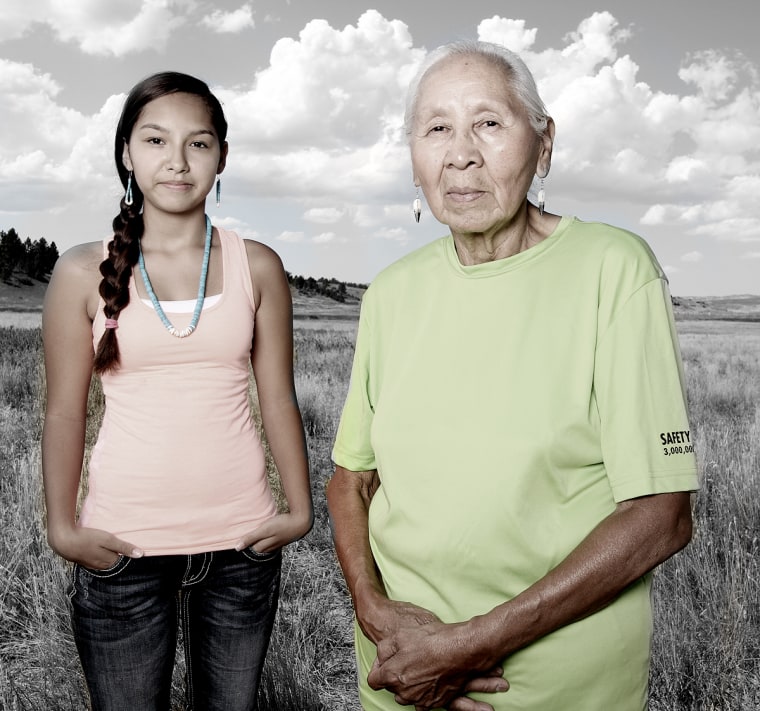 She sleeps on couches, dines with strangers and lives out of her car. Still, Matika Wilbur does it for the art and for the people.
Wilbur is Native American. Invariably strapped to her arm is a camera, and other than a few provisions and clothing, she owns little else. Last year she sold everything in her Seattle apartment, packed a few essentials into her car and then hit the road.
Since then, she's been embarking on her most recent project, "Project 562."
The plan is to photograph citizens of each federally recognized tribe, Wilbur said. Sometimes she'll journey to an isolated reservation, other times she'll meet some of the 70 percent of Native Americans living in urban settings. Yet she hopes that when her project is complete it will serve to educate the nation and "shift the collective conscious" toward recognizing its indigenous communities.
To date, Wilbur has photographed citizens of 159 tribes.
In 2010, when Wilbur first conceptualized the campaign, there were 562 federally recognized tribes in the U.S., hence the name. Since then, the U.S. government has added four more nations to the list.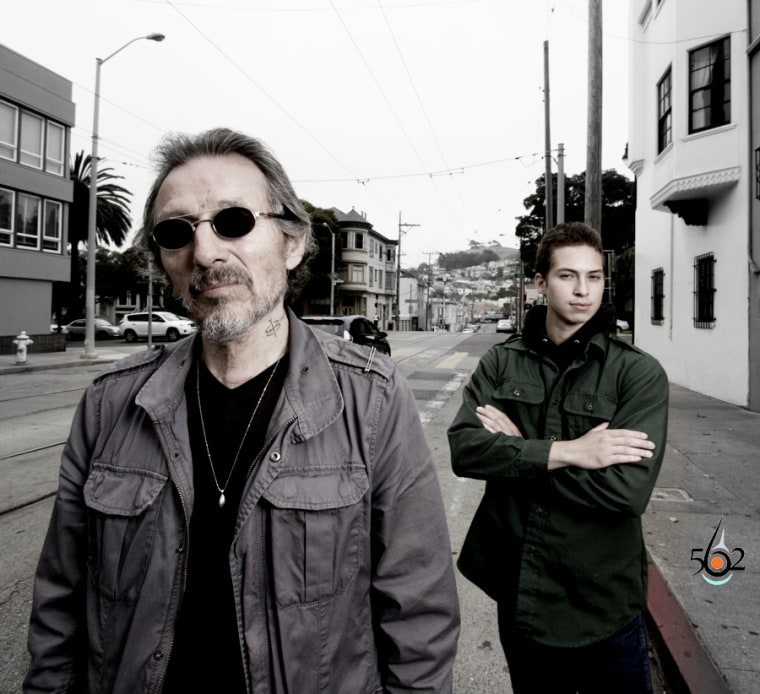 The project all began three years ago when Wilbur photographed her elders from both of her tribes, the Swinomish and Tulalip. She soon decided it was not enough to photograph only her people. After raising $35,000 through Kickstarter.com, an online funding platform, she had enough to realize her project and zip across the country capturing the faces of this nation's first peoples.
Wilbur said her project is aimed toward debunking the bevy of erroneous stereotypes surrounding Native American culture and society and to reiterate the continual presence of Native Americans.
"We are still here," she said. "We remain."
One of those stereotypes is the image of Indians clad in feathers, nearly naked running across the prairie, whooping it up like what's oft portrayed in western cinema. Also the caricature image of Indians as mascots.
With that in mind, Wilbur said the project is meant to drive conversations about the ubiquitous appropriation of Native American culture and to discuss how U.S. citizens can evolve beyond the co-opting of indigenous images and traditions.
"I hope to educate these audiences that it's not OK to dress up like an Indian on Halloween," she said. "I'm not a Halloween costume. I hope to encourage a new conversation of sharing and to help us move beyond the stereotypes."
Wilbur added that she hopes her photos -- her craft -- will display the "beauty of (Native) people and to introduce some of our leaders to a massive audience."
Wilbur, 29, operates on a modest budget and relies heavily on the "generosity and kindness" of the people she meets when travelling throughout Indian country. Many of her photo subjects will host her overnight and provide her with meals.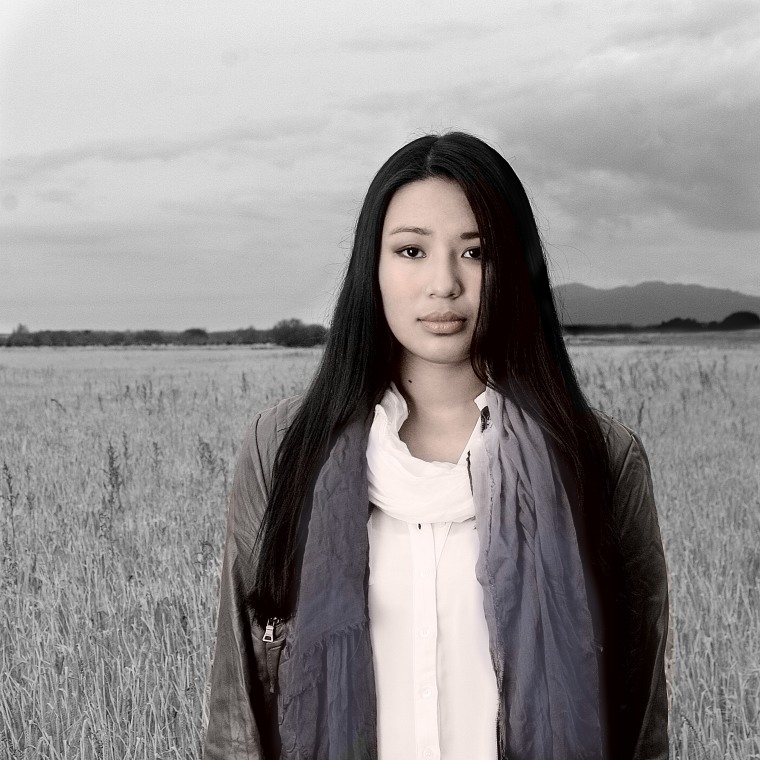 "I come in a good way. I bring gifts. I interact with their children well. I behave myself. I walk the red road," she said. "People believe in my project because they, too, have been affected by the stereotypical image and they want to see it change."
In between shoots, or maybe over dinner, Wilbur will tape record her subjects as they impart their wisdom and life stories. She plans to transfer the files to an application, which will coincide the corresponding photos in a future exhibition.
In the last year, Wilbur has slept in her two-seater Honda only once or twice but, following a new fundraiser in January, she hopes to get a van to sleep in on those long nights out on the open road. 
Wilbur said that the fact that there are newly recognized tribes is indicative of the progress Native Americans are making today and that she plans to photograph the four tribes as well as various others who haven't been recognized by the federal government.
Currently, Native Americans make up 1.6 percent of the entire U.S. population, according to the U.S. Census. 
On Oct. 31, President Barack Obama proclaimed November 2013 as Native American Heritage Month and designated Nov. 29, 2013 as Native American Heritage Day.
Wilbur's previous work has been showcased across the U.S. and internationally at the Royal British Columbia Museum in Canada and the Fine Arts Museum of Nantes in France.
In May 2014, the Tacoma Art Museum in Washington will host an exhibition of Wilbur's collection of photos. In the meantime, she says she'll continue her project and "let it flow as the spirit moves it."