Searchers in Illinois are looking for a Navy sailor who was last seen leaving a bar in Waukegan and also possibly by a lakefront marina, police said.
Seamus Gray was last seen in person early Saturday, when video showed him leaving a bar, police in Waukegan, about 42 miles from Chicago, said in a notice Thursday. He was reported missing Tuesday, and never reported back to the Navy when he was supposed to.
Gray is assigned to Naval Station Great Lakes, which is on the Lake Michigan coast south of Waukegan, police said.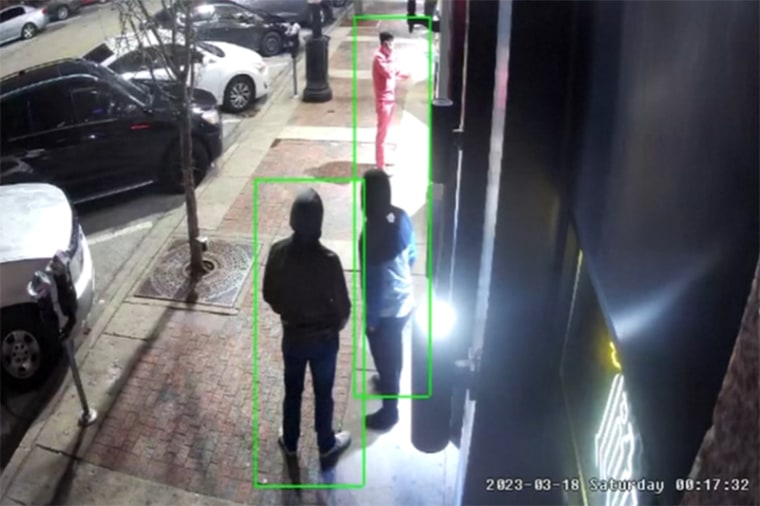 Police said video showed Gray near Sheridan Road and Washington Street at 1:40 a.m. Authorities are asking anyone with information to contact police.
Surveillance video from outside the bar appears to show some type of interaction Gray had with possibly two others, but the video is not clear.
"Our investigators are working with NCIS to help identify people who might be on that video," police Deputy Chief Brian Mullen told reporters Thursday.
The Ibiza nightclub, which Gray went to the night he was reported missing, has been totally cooperative, business attorney Robert Ritacca told NBC Chicago.
"What we want is for Seamus to be found," Ritacca said.
On Thursday, police focused their search on the lakefront, by land and in the air.
Searchers are focusing there because video has shown Gray's progression from the downtown area, where the bar is, to the lakefront, Mullen said.
"Overnight we received some more video down here at the lakefront, from some of the businesses at the marinas, that were showing Seamus right on the water's edge," he said.
Searchers have been using side-scan sonar, as well as drones and other tools.
Naval Station Great Lakes is the Navy's largest training installation, and covers over 1,600 acres, according to its website.  
The Navy did not immediately respond to a request for comment Thursday night. The Naval Criminal Investigative Service, or NCIS, is assisting police, Mullen said.
The search is still active and the investigation is ongoing, Mullen said.
"At this point, we're just continuing to search for Seamus," Mullen said Thursday. "We know he's in excellent shape and we're very hopeful that maybe he could be out there someplace."