Communities and civil rights leaders are questioning body camera program policies of police departments in cities like Milwaukee where an officer shot and killed Sylville Smith, a 23-year-old African American man last Saturday.
The shooting sparked violent protests and community leaders are calling for the release of the body camera footage that officials say shows Smith was armed with a gun.
"Without the sound, without knowing when the order to drop the gun was given, without knowing when the shots were fired, just having the gun in the hand doesn't tell the public what they need to know," said Wisconsin ACLU executive director Chris Ahmuty reported by NBC Affiliate WTMJ.
Related: Rush For Police Cameras Leaves Questions On What Public Can See
A scorecard issued by the Leadership Council on Civil and Human Rights and Upturn, a data analysis company, evaluating the policies of 50 police departments on body cameras found that the rules regarding their use vary widely. As a result, a tool aimed at creating greater transparency doesn't always measure up civil rights advocates say.
"There is an assumption that these cameras protect the civil rights and privacy of communities under surveillance, but in cities nationwide that is simply not the case," Wayne Henderson, CEO and president of the Leadership Conference on Civil and Human Rights told reporters in a recent conference call. "These civil rights principles recognize that cameras are just a tool and not a substitute for broader reforms."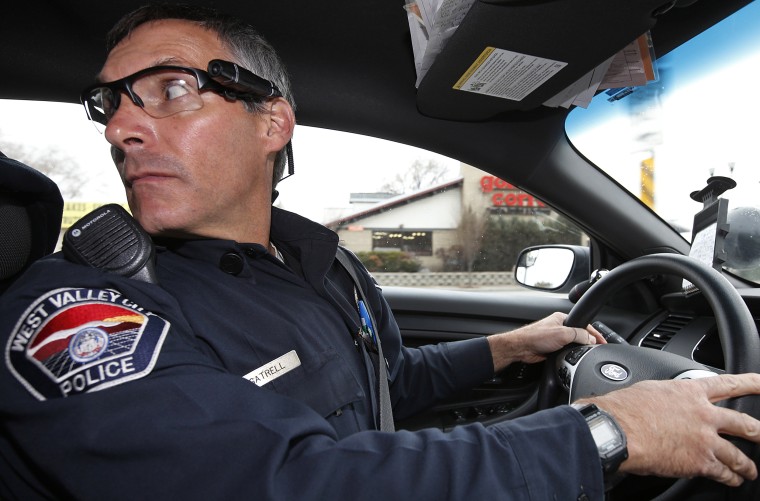 In compiling the scorecard, police departments were evaluated on eight different criteria including whether they make footage available to people filing complaints and if they prohibit officers from viewing footage before writing a police report.
The report shows a "nationwide failure to honor basic civil rights and privacy protections," Henderson said.
Other cities such as Baton Rouge, Minneapolis, and Baltimore where officer involved shootings sparked nationwide protests such don't make their body camera program policies available on their website, the report found.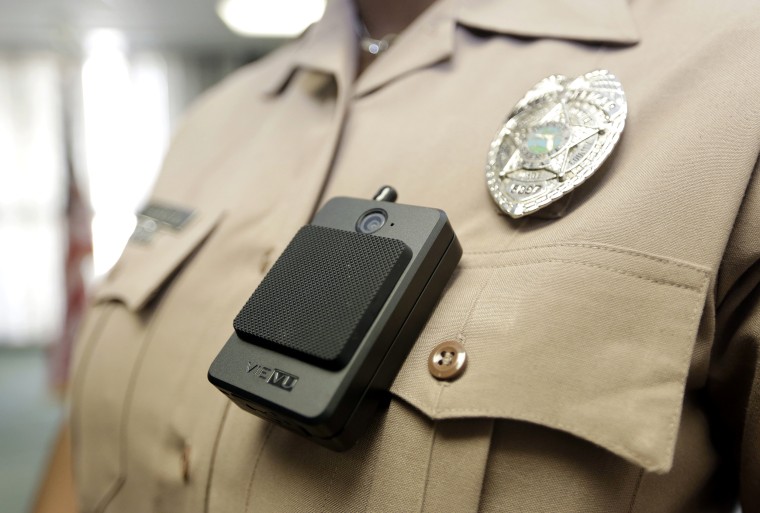 Detroit and Pittsburgh don't make their policies available at all.
The report also found no department with a definite limitation on officers reviewing footage before writing police reports. Six departments including Oakland and Washington, D.C. have some form of prohibition in place.
The Milwaukee Police Department allows officers to review body camera footage when writing police reports and making statements. But in incidents involving bodily harm they have to wait until investigators arrive before viewing footage.
Related: Police Body Cameras: Can You Always Believe What They Show?
The scorecard also points out that the Milwaukee police department's body camera policy prohibits officers from unauthorized access to the footage, but doesn't prohibit officers from "modifying, deleting, or otherwise tampering with footage."
The Ferguson and Fresno, California police departments failed every category on the scorecard.
Some law enforcement advocates question the reports' purpose.
"I'm disappointed this is called a scorecard, this isn't a game. We're talking about people's lives," said James Pasco, executive director of the Fraternal Order of Police. "We have to remember, civil rights are not just for people being filmed, but also for the people behind the cameras. Police don't check their civil rights at the door."
Pasco also says police should be able to view footage prior to writing a police report because it can help their memory during a traumatic incident. People may be upset when they can't view footage, but Pasco says footage can be "evidence and the privacy must be contained."
The report also points out departments with body camera policies that it says are examples that protect civil rights.
San Francisco is commended for publishing the most recent version of its body camera policy and for making it easy for people to access it through their website. Washington D.C., is credited for allowing people who file police misconduct complaints to view footage.
Chicago has detailed a body camera policy which describes when officers must record incidents and requires an explanation for when they don't. Fourteen Chicago police officer have been cited for failing to record incidents and questions are being raised during a recent incident where a body camera failed to record the shooting of 18-year-old Paul O'Neal.
Seth Stoughton, a University of South Carolina criminal law professor and former Tallahassee police officer says the scorecard is a good way for police departments to check their policies against each other, but it also doesn't provide a full evaluation of body camera policies.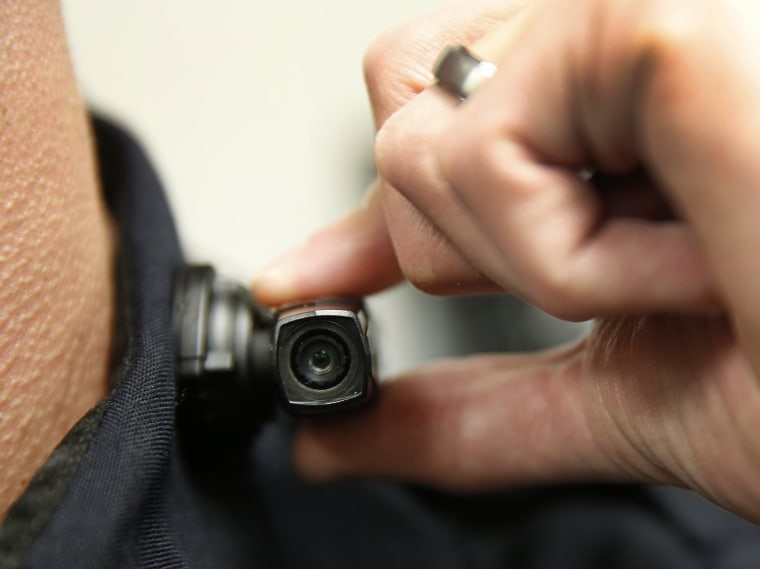 "It's a really useful way of tracking where agencies are on policies, but it doesn't have a way to measure the quality of content in those policies," Stoughton said.
Stoughton says the scorecard may show that a department makes its policy fully available to the public on its website, but may not show the consequences an officer can face if it violates the policy. The scorecard also does not mention how much training an officer gets on body cameras, which Stoughton suggested would also be very useful.
Stoughton says agencies may be reluctant to publish policies in entirety because they don't want to advertise criminal procedures which in turn could make these procedures less effective. But when it comes to body camera footage policies, Stoughton says people should be informed.
"It looks bad that police departments don't show policies and other agencies do," he said. "I have no problem with the scorecard calling people out on things they should be doing."
Although the report shows need for improvement, the organization says progress has been made in police departments with body camera programs since its first scorecard report was released in 2015. Henderson says the scorecard is a start to a conversation that communities need with law enforcement.
"We have much work to be done to create safer environment for all of our citizens and to provide the kind of transparency and accountability that really is essential in moving forward on the issue of policing reforms," he said.
Pasco said restoring trust that is needed in communities while ensuring justice cannot be left up to law enforcement.
"It's a two-way street. Trust of police officers in communities has also been shaken by recent events," Pasco said. "Grieving puts us on common ground and we should embrace this opportunity if we want things to change. We will work with anyone who is willing to work with us."