New Orleans police spent a third day Sunday searching for a man who was caught on video shooting a medical student who was trying to stop the suspect from allegedly attacking a woman.
Surveillance video released by the New Orleans Police Department shows a hooded man dragging a staggering woman around 4:30 a.m. Friday. Moments later, a car stops and another man, identified as Peter Gold, 25, gets out while appearing to make a call on his cellphone.
"The victim drove up and attempted to assist the woman at which point the suspect pointed a gun at him and demanded money," New Orleans Police said in a statement.
"The victim explained to the suspect repeatedly that he did not have any cash. The suspect became enraged and shot the victim once in the stomach," the statement said.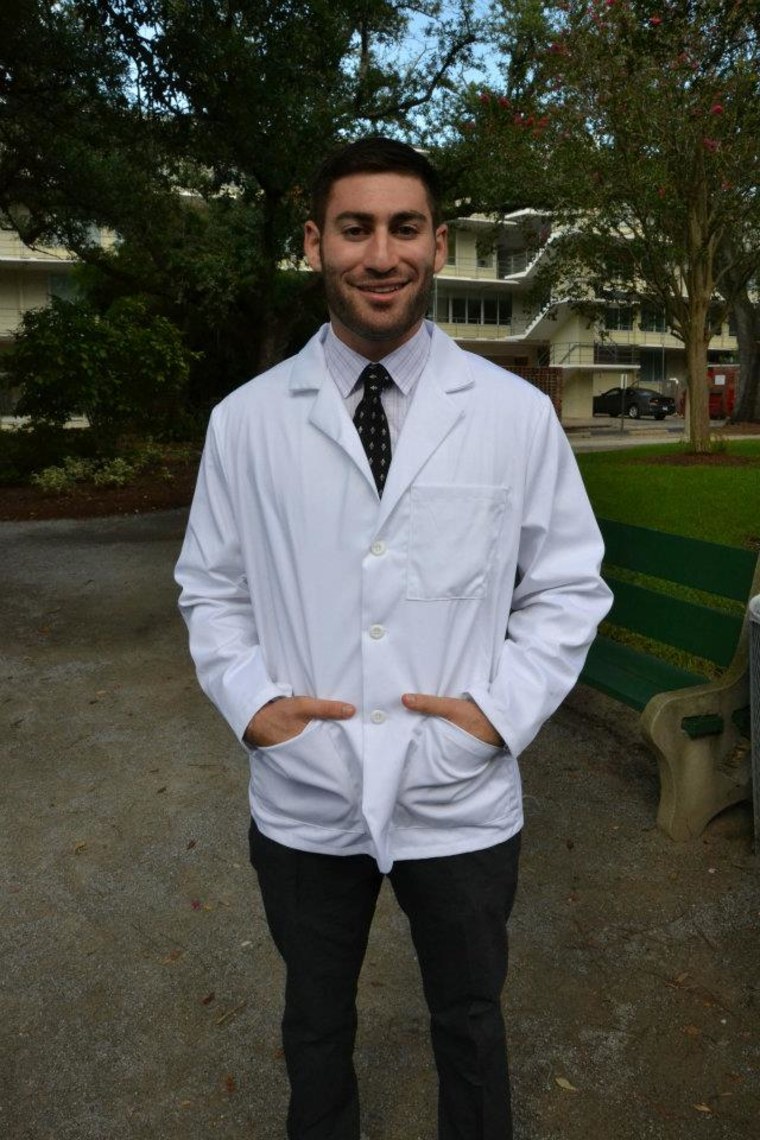 In the video, the hooded man appears to try three more times to shoot Gold, but "the gun jammed," according to police.
Police said the suspect then took the woman's purse. "The unknown woman was not injured during the incident," police said.
Gold, a fourth-year medical student at Tulane University in New Orleans, was taken to the hospital in critical condition Friday. New Orleans Commander Ronnie Stevens said shortly after Gold was hospitalized that he was "doing better."
Tulane University is offering a $10,000 reward for information that leads to the suspect's arrest, according to a university statement. "I am shocked and saddened by this horrific event," university president Michael A. Fitts said in a statement.
"I ask that you keep Peter and his family in your thoughts and prayers. He is an outstanding student who represents the best of Tulane in every possible way," Fitts said.
Police are also offering up to $2,500 in reward money for a tip that leads to the arrest of the suspect, who they say should be considered armed and dangerous.
Gold's family said in a statement that they are focusing on the student's recovery but "we deeply appreciate everyone's concern, support and prayers as our family faces this crisis."
A classmate and friend of Gold's was not surprised the medical student saw something amiss and intervened.
"I'm not at all surprised by his bravery, but I'm no less impressed and inspired by it. He's a remarkable individual I'm privileged and proud to know," Ryan O'Halloran said. "I try to remember, whenever we see scary things, always look for the helpers."