The neighbor of a man accused of kidnapping, sexually assaulting and holding a woman captive in his Oregon garage said Wednesday that nothing seemed out of the ordinary at the home and that the suspect once saved her pet during a near-lethal dog fight.
Negasi Zuberi, who authorities said is linked to at least four violent sexual assaults in four states, moved to the quiet suburban neighborhood in Klamath Falls with his wife and two children roughly six months ago, neighbor Melanie McClure told NBC News.
Zuberi, 29, was charged with one count of interstate kidnapping in federal district court in Oregon after authorities arrested him on July 16. He was taken into custody after a standoff in the parking lot of a Nevada Walmart, according to a statement of probable cause unsealed Wednesday.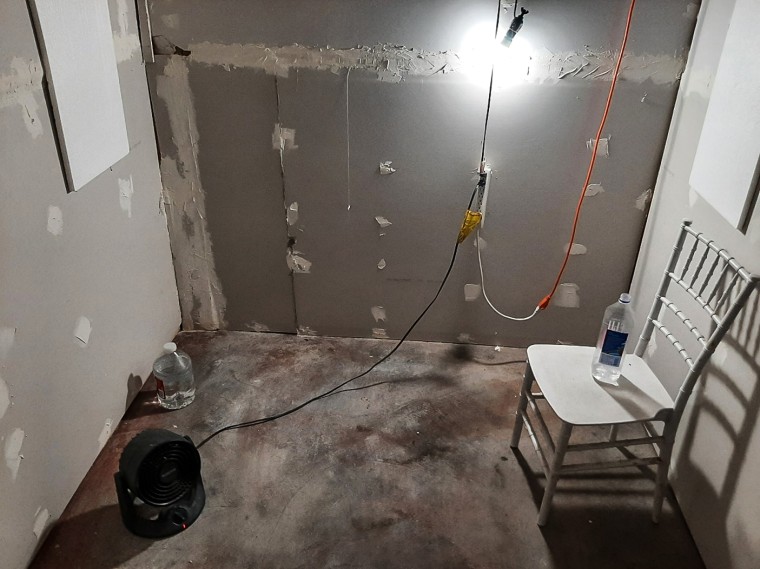 McClure, an occupational therapist who has lived in the neighborhood since 2016 and lives next door to the home, said that when she introduced herself to Zuberi, he identified himself as "Sakima" and said he'd just moved to the area from Colorado.
"He's not overly friendly, but he's not a jerk or anything like that," said McClure, 45, recalling their conversation. "Nothing stood out to me that would speak to anything like what he's being accused of."
Zuberi also went by "Justin Hyche" and "Justin Kouassi," federal authorities said Wednesday.
A couple of months after the family moved in, McClure's two dogs — a Doberman pinscher puppy and a much smaller Pomeranian-husky mix — got in a fight in her front yard, with the larger animal clutching the smaller dog's collar in its mouth and choking him, she said.
Zuberi "was willing to step in without question and said, 'you want help?'" McClure recalled. "I was desperate."
When they finally got the smaller dog loose, he was nearly unconscious and Zuberi administered chest compressions, McClure said.
"He saved him," she said. "He brought him back for me."
Afterward, McClure said, she left the family a bottle of wine and a thank you card.
"I guess I'm surprised that I didn't notice anything," McClure added. "Here's the thing — anybody can hide anything."
McClure never learned what Zuberi did for work but said he didn't appear to follow a 9-5 schedule. His wife was a "very sweet" mother who had no idea about her husband's alleged crimes, she said.
"She's trying her best to navigate this," McClure said.
Efforts to reach Zuberi's wife were unsuccessful.
Zuberi's lawyer did not immediately respond to a request for comment.
Zuberi's landlords, Klamath Falls Mayor Carol Westfall and her husband, Kevin Westfall, said in a statement Wednesday that they were "shocked and dismayed by what occurred." 
The couple filed a residential complaint for eviction on July 21, giving 24 hour notice to Zuberi and "all others" that there had been "personal injury, substantial damage, extremely outrageous act or unlawful occupant" at the property.
In the statement, the Westfalls commended local, state and federal police as well as the woman who authorities said escaped a makeshift cinder block cell where Zuberi allegedly held her captive.
According to the probable cause statement, Zuberi posed as a police officer when he allegedly approached the woman, a sex worker, in Seattle on July 15 and pointed a stun gun at her, saying he needed to take her into custody.
Zuberi is accused of placing her in leg irons and handcuffs and sexually assaulting her while driving her to his home, roughly 450 miles south of Seattle, the statement says. Once there, the woman slept but "briefly awoke to the realization that she would likely die if she did not attempt to escape," the statement says.
"Police say she beat the door with her hands until they were bloody in order to break free," Assistant Special Agent in Charge Stephanie Shark with the FBI Portland Field Office told reporters Wednesday.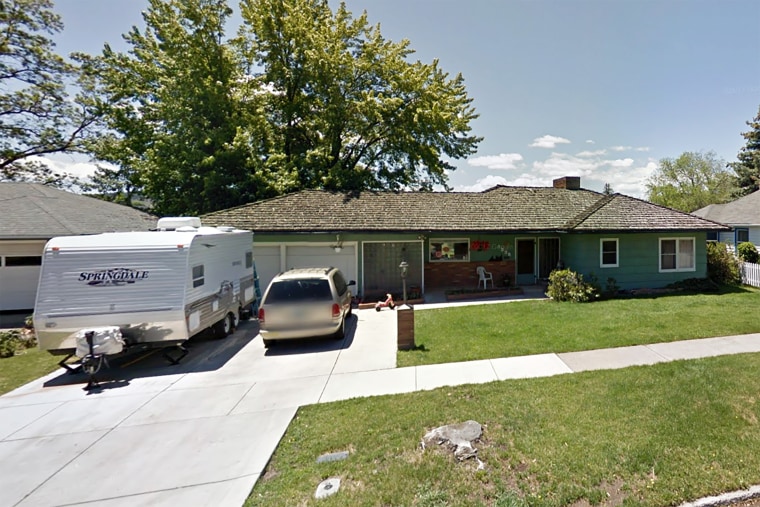 Once outside, she flagged down a passing motorist who called 911, according to the statement.
When authorities searched Zuberi's home, they found a handwritten note titled "Operation take over" with the bullet points "leave phone at home" and "make sure they don't have a bunch of people in their life. You don't want any type of investigation," the statement says.
Shark said Zuberi was linked to four additional violent sexual assaults in at least four states, though she did not disclose where those cases were.
He has lived in 12 states — California, Washington, Oregon, Colorado, Utah, Florida, New York, New Jersey, Michigan, Illinois, Alabama and Nevada — over the last decade and may have used several methods to target victims, including drugging drinks and impersonating a police officer, the FBI said.
The agency launched an investigation website where potential victims or others with information related to the case can fill out a form to offer more information.